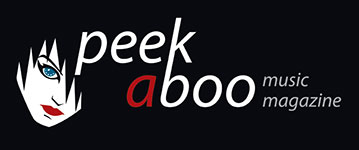 like this interview
---
ORDO ROSARIUS EQUILIBRIO
Is it really tragic? A soundtrack 4 the end of the world. How can that be tragic?
21/06/2016, Didier BECU
photos: © Marquis(pi)X
---
Vision: Libertine - The Hangman's Triad's is the new excellent album by Ordo Rosarius Equilibrio, and so we had every reason to interview mastermind Tomas Pettersson...
Hello Tomas, finally the new album is out. There is a gap of six years. Of course life is demanding things, but have you never regret it as after all Songs 4 Hate & Devotion was your biggest succes.
I don't know what there is to regret? It has been very frustrating to realize that in the aftermath of our most successful release so far along with the success and popularity that followed, we had nothing to present but silence. It was a time to reap and a time to sow, and all I could do was wait for a better time to do just that. There are no regrets involved, but as I said, there has been a lot of frustration.
There was no deliberate decision to chose one thing rather than another, what happened was a consequence of a consequence of a consequence.... There is another side to the story of course, and although there has been silence and there has been a six year waiting period between Songs 4 Hate & Devotion and Vision:Libertine, (with the exception of 4Play back in 2012/13), I have not been sitting on my hands doing nothing. In the meantime of what you and other probably think of as absence and passivity, I have produced a total of 27 new songs. Vision:Libertine features 14, leaving another 13 still unreleased. So despite the "involuntary" silence, ORE has been more active than ever, the only difference is that results have been postponed and we have decided to wait with concerts; leaving us in a sort of limbo where friends, artists and competitors have progressed, while we have remained stagnant in the aftermath of Songs 4 Hate & Devotion. It's unfortunate of course, but we are back, hopefully stronger than ever, and there is a lot more to cum.



Talking about success, it would have been easy to write an album that was in the same vein as Songs 4 Hate & Devotion, but even if you kept the dark poppy part, I think Vision:Libertine is also a return to the old Cold Meat Industry-days, not? So was it a conscious thought to mix the best of both worlds?
On the contrary, I think it would have been very hard for me to write another album in the vein of Songs 4 Hate & Devotion without making it sound and appear like a bleak copy of the original. Every album is a outlet of ideas, inspiration and intentions over a confined period in time, and so was Songs 4 Hate & Devotion. After the release of the album I was drained and there were no more ideas which could have resulted in a similar album or something in the same vein.
I make conscious decisions, but to make Vision:Libertine the way it turned out the way I wanted it to be one was a spontaneous incentive. A natural reaction. A creative journey. A transgression. A psychological and emotional canalizations of feelings and despair. That is Vision:Libertine.
Maybe this time we took a few steps back in time and managed to converge the past and the present, a hybrid progression between Conquest Love & Self-Perseverance and Songs 4 Hate & Devotion. No matter what it is, it feels right and I am quite pleased with the outcome.
When signing to Out Of Line I guess that you had the opportunity to play for a wider audience, not? Otherwise some will not like the fact that you're signed to Out Of Line as I guess there is a big difference between them and Cold Meat Industry.
Change is inevitable, no matter how much we resist. For bitter and worse. We decided to leave CMI because it was the right thing to do. Roger knew what was coming and he supported and inspired our decision. He didn't necessarily like it, but he accepted it. We joined Out of Line for the sake of progression. Some say it was an unorthodox decision, others applauded it. There will be those who always frown at change. Especially when the progress leads away from compulsive traditions. And there were many at first who started to accuse us of being sell-outs and that we betrayed CMI and so on. That Songs 4 Hate & Devotion sounded the way it did because of Out of Line requesting us to change and adapt. But all this is naturally bias and bull-shit. Songs 4 Hate & Devotion was finished long before Out of Line even entered the arena and would have sounded exactly the same if we had released it on CMI or anywhere else. And despite what people want to believe, OOL make no claims and demands nothing, and I believe Vision:Libertine is living proof of that.
As far as playing for a wider audience is concerned, this is somewhat of a mirage. The only real opportunity we have received beyond being part of the ordinary OOL channel which leads in a new direction by default, is the opportunity to perform at the Amphi Festival. The rest is about the same as before.
I don't want to keep on talking about the past, but Cold Meat Industry had a real impact, in fact so big that people speak of a Cold Meat Industry-style. Do you think that such a scene in times like now in which record labels are almost dead is possible?

The importance of record labels altogether has ceased. Nowadays it is more important to be visible in social media and make as many concerts as you can. If you manage to be visible and have a decent distribution deal with any number and selection of electronic brokers, that's the future of success.
There are no labels like CMI, there never has been and there never will be. CMI was unique and the bands who survived the transition are still active to various extents. But is it possible for something similar to happen again in times like these? Probably not.

Vision:Libertine has become a double-CD. Is it true that originally you wanted to release it as two albums?
I came to the conclusion that full-length albums are a waste of time. Why spend years and years making an album that has a life expectancy to survive for about two months before it is obsolete? It doesn't seem very constructive. So I decided that ORE would start making EPs and that I would release a smaller number of songs more frequently. But I failed. First I made 6 songs, which then became 9, and finally 14. So I divided the songs accordingly into two albums, Holy Blood, Holy Union and The Tribalism of Tribadism and decide to release them 4 months apart. But after I started to observe the situation more clearly, keeping in mind that I already have another album awaiting release, and hearing from the label that 4 months apart was too quick, that we better wait 6 to 12 months, I decided that the songs I possessed belong together and should be released accordingly in order to speed up the release process and avoid confusion similar to that of Make Love and War (which still baffles people almost 20 years later), and which in turn explains how all 14 songs became The Hangman's Triad. The third format, three becoming two as one.
You describe your music as apocalyptic pop. Who knows the end is near, but I think on the latest CD really has developed a heroic sound. It's tragic, but at the same time you feel a sort of loftiness.
Is it really tragic? A soundtrack 4 the end of the world. How can that be tragic? I aim to make songs that give me goosebumps, songs that embody a "larger than life" feeling. And if that sound is lofty and heroic then so be it, and whether or not I actually manage to fulfill my intentions is up to you and others to decide.
I never considered your music as happy, but Vision:Libertine surely has a fatal sound. Were you inspired by the facts of today, I mean this world looks like it's going to explode every second!
I don't know if I agree. Vision:Libertine is darker and more sinister than in years, but it is my life-crisis album. It's genesis was Rose's pregnancy and the realization that I was becoming a parent again alongside the realization that I was just about to turn 40. That's was the genesis of Vision:Libertine, and the creative process was an adaptation period in which I could come to terms with all the feelings that came with it.
The world's contemporary status of a sizzling cesspool just waiting to burst and swallow all life and good intentions is by all means both inspiring and intimidating, but I think that as I have "matured" and hopefully become wiser, I am not so emotionally and intellectually affected by the macro cosmos as I used to be in the past. I don't have to write songs about burning Israel and Palestine to resolve the conflict in the Middle East, but more willingly embody all my thoughts and feelings of the world as I see it as symbols and fragments more intimately linked to my very own micro cosmos.

On the new CD you got the help from Empusae's Sal-Ocin. Ordo Rosarius Equilibro and Nicolas have a very special relationship. Can you tell our readers something about it?


I decided to ask Nicolas for his involvement, not only for this album but on a more fundamental and ongoing basis. And it started with his contribution to Vision:Libertine. I didn't choose Nicolas randomly or accidentally; I had intent. He is great friend, artist and musician, we love having him around; and knowing what I aspired with Vision:Libertine and the accomplishment at the time of my request, I sought his involvement and contributions to manifest a deeper sense of ritualism and tribalism. And I think we managed. 



You often use quotes from the Bible. What does this book mean for you?
The bible means absolutely nothing to me. It is a book of apocalyptic fairytales that establish the very essence of a truly distasteful and god-fearing religion. But nonetheless it is an incredible source of amazing writings and quotes that can be utilized in a contrary context.
I read the lyrics many times, and at the end of the day you can choose the interpretation you want. Is there a message, or do you just exposure your inner fires?
There are naturally messages and points I try to make. Intellectual, philosophical and moral challenges that I try to address through words and symbols. Customarily disguised in a greater and more complex context alongside an orgy of flesh and lust to provoke the listeners into absorbing the essence and possibly take the time to reflect on what I try to say.
The music from Ordo Rosarius Equilibrio goes very deep, and that in a society that has no place for the individual. Do you think the battle of the intellect is lost or is there still hope?

Maybe the world has always been the same in one way or the other. There have always been people on the outskirts of society seeking more elaborate and unconventional alternatives to that of the world in which we live. In the past they met in secrecy at cafés and planned a revolution, wrote books that challenged religion and contemporary politics, or painted explicit paintings that were too obscene for the human eye, painters, writers, thinkers, philosophers and inventors; and who all accordingly were burned at the stake, expelled and driven into exile. But nowadays they live their lives on the Internet, on Facebook and other social media.
There will always be intellect amongst the thinking few. People who question the establishment and the norms of modern society. Women and men who live to address and explore the unconventional. But unlike in the past, their thoughts and writings, their paintings and their attempts to inspire change and challenge the establishment, simply disappear in the never-ending flood of information on the Internet. Either lost in oblivion or censored by algorithms that make sure that we don't hear speak or see and evil.
It's easier to move with the stream than moving against it.

Are there any European concerts planned for the future?We have upcoming concerts this autumn and winter a little here and there throughout Europe and right now there is something almost every month from September until February. Czech Republic, Greece, Germany, Italy, Poland and more.
The last words are yours....
Left is the new right, porn is the new black.
Didier BECU
21/06/2016
---