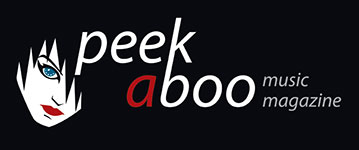 like this interview
---
CRESTFALLEN
Poetry is gestation, music is birth
07/06/2016, Stef COLDHEART
---
I recently discovered the Greek project Crestfallen, which is one of the best artistic surprises I've heard in months. Driven by the creative spirit of Alexander Zafiropoulos, it took 8 years to accomplish the debut album Chamber Works. This work reveals an intimate and sensitive production inspired by chamber music. This album definitely deserves your attention!
Can you briefly introduce us to Crestfallen and how and when did you come to set up your project?
Alexander: Crestfallen is a solitary, quixotic pursuit; a form of self-therapy and a means of expression. I write, compose, arrange and produce everything myself. It is an exercise that developed on its own through necessity.
Musical dabblings and experimentations aside, the archives of my works (those that could fit in the concept of Crestfallen) go as back as 2005, with the name itself being used five years longer as a pen name for my writings.
The album Chamber Works clearly reveals a fascination and love for acoustic instruments and chamber music. Where does this fascination come from and how did you transpose it into music?
Alexander: My work on this album is more akin to that of an architect – there is no spontaneity, frivolity, or spur-of-the-moment improvisation in these songs. Each composition is very carefully structured, balanced and delivered, both lyrically and musically. I love the quietude in music; the intimacy of a chamber orchestra; the soothing quality and charged atmosphere of enclosed, inhabited spaces that is best exemplified in one's sleep chamber. I used these elements to illustrate my own sleep chamber as a cabinet of curios, in the hope that listeners will grow mellow by the lush music – mellow enough to pay attention to the lyrics.
It seems that it took you 8 (!) years to write and record this opus. Tell us a bit more about the writing and global production (and guest musicians) of Chamber Works?
Alexander: All the instruments on the record were played by session musicians (except the samples). The choir parts are performed by a ten-piece mixed vocal ensemble. I deliver the vocal parts myself. It took me two years to write the poetry and six more to complete the music of Chamber Works. The production commenced and continued in the same vein, stretching over a period of eight months. The hardest part was to keep at bay the ghosts telling me that it is folly.
Poetry is another important aspect of your work, so what do we have to know about the link between your sound and the inspiration of poetry?
Alexander: Whilst writing, it is the poetry that comes first. It is a tedious affair, walking slowly and deliberately, disregarding (but still, archiving) anything that strays from my current conceptualized body of work. The right orchestration, arrangement and overall atmosphere simply present themselves, almost fully formed, once the words are there. I need the music to voice the words, otherwise they are dead in me. Poetry is gestation, music is birth.
What are your further plans regarding live performances and new compositions?
Alexander: I am currently working on bringing Chamber Works to the stage in a way that does not require the use of an orchestra. I am keeping the bones, the heart and the hairdo.
Stef COLDHEART
07/06/2016
---