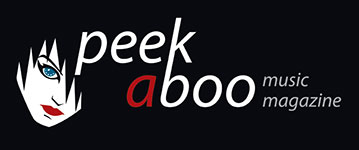 like this interview
---
PROJECT PITCHFORK
Great bands can be really great bastards
05/06/2016, Stef COLDHEART
photos: © Marquis(pi)X
---
There are great bands and there are bands that become part of history! Project Pitchfork once started as a young and promising formation, but right after the release of the debut album (1991) they got instant recognition. The band became one of the absolute leading electronic formations from the 90s and never stopped to increase its popularity. Project Pitchfork released an impressive number of brilliant albums and outstanding songs belonging to the collective memory of electronic music lovers. The release of the Second Anthology album (released on Trisol) was a good opportunity to ask master mind Peter Spilles for a small retrospective on the past.
Twenty five years after your official debut album Dhyani I think it is an appropriated moment to ask you for the most unforgettable moments and main facts of your career?
Peter: There are so many things to remember and to which we are grateful. For example the first Tour in a Nightliner and the feelings we had when we entered cities with a kind of pirate feeling. The early concerts in Belgium and France when Séba Dolimont was behaving like a friend to us. The first BIG festivals in Germany when we were blown away from the mass of people looking at our performance. Our first USA tour together with Front 242 when we had to come to the conclusion that great musicians can be really great bastards as well to their support band. All the travels to distant places on our planet and to see and feel that the warmth and peaceful deepness of our beloved scene is a worldwide phenomenon.
I could go on and on, for example Rammstein supported our 1995 Tour and gathered their first fans out of our scene. We invented the idea of a city-wide gothic festival with many locations in Leipzig. We met many inspiring and influencing musicians and artists and we saw the dark scene growing from a friendship based underground movement to its actual size. We are grateful that we can be a part of it.
You have released an impressive number of songs and albums, but which is the one you'll remember as the most difficult one? And why?
Peter: The acceptance of the Nun trilogy ("Inferno", View From A Throne" and "Trialog") was due to a 'piss-off' tactic by our former label (Warner) and it was not as we wished. Warner offered shortly before the original contract ended a timeless expansion of the contract and we refused. So they did everything they could to make scene magazines angry and upset about Project Pitchfork.
How did the selection of the songs for both of the Anthology albums happen?
Peter: Simply by choosing songs which fit perfectly together…
You re-recorded some of the songs for the Anthology series and did a new mastering as well. What were the little aspects you wanted to change/improve and what does it say about the importance of a 'good' mastering?
Peter: We had to re-record older Warner material because they have the rights of the original recordings. And for some other songs it just felt right to give them a little facelift. Mastering is a story of itself as listening manners vary from time to time. One might be very happy with the mastering of an album, but even 10 years later technology has evolved and makes new dimensions of sound possible.
What are the few and maybe secret things you still want to accomplish?
Peter: We are working on them, but they are a secret (laughs).
There is actually a lot of commotion going on in France and Belgium about Molenbeek (Brussels) where terrorists were hiding. Are you aware that it also was the place in Brussels where Project Pitchfork played its first live gig outside Germany (1991). Maybe you don't remember the place Molenbeek, but I'm sure you remember your first performance…?
Peter: Yes, I remember. We had lots of fun, but the festival had a lot of delay. I think we started our set at about 4:30 AM and after 5 songs the furious owner of the location simply shut down all electricity by pulling a big switch with an electric arc. This looked a little like 'Igor,..pull the switch!' It is sad that Molenbeek is now known for terrorists hiding. But hey, so was Hamburg back in 2001. Societies may learn something from that without giving up freedom and human rights.
Stef COLDHEART
05/06/2016
---