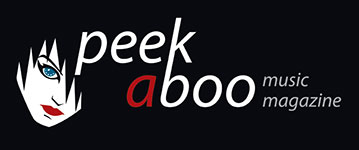 like this interview

---
HIDDEN IN TREETOPS
There is no such thing as depressive music. Music never is depressive. But a musician can express sadness or joy with music like a poet does in poems.
22/05/2016, Didier BECU
---
Hidden In Treetops just released Lost, the side project of Geert Vandekerkhof, front man of Der Klinke.
Hello Geert, we recently discovered a completely new side of yours: Hidden In Treetops. How would you describe it?
People who bought the tape Lost, have read in the liner notes that it is not just another project, but another side of me, a different approach to express emotions, feelings, worries. It's like a musical diary but without words, so everyone can fill in his or her own words or just dream away on it. In a funny way I once described it as instrumental music for intelligent people.
It's completely different from your main projects Der Klinke and Story Off, and yet you hear that same melancholy in it. Do you think those three sounds can melt together or is there something in your mind that says that you want to keep them separated.
In fact, the three really belong together and that melancholy is just who I am. It's like a triptych with a small frame around each part, but always reaching out to each other.
I personally thought the newest release (Lost) was like a journey through electronic music. I guess the electronic genre really shaped you, how did you fall in love with this genre?
A journey? Don't know… well, the first records I really listened to, and I was about 6 or 8 then, were Oxygene by Jean Michel Jarre and Autobahn by Kraftwerk, and I liked lots of music with synths in it, but I listened to punk bands like Crass and Dead Kennedys just as much, hahaha… But indeed, the Logos Live album by Tangerine Dream is amongst my all-time favourites. Listen, each personality is shaped by experiences, so the music or any other form of art will be a melting pot of influences and own experiences in life. We all have our roots, but we do also have our own originality and potential to become an influence, to become the roots of someone else.
About the title, why Lost? I mean, it's no depressive music....
There is no such thing as depressive music. Music never is depressive. But a musician can express sadness or joy with music like a poet does in poems. The whole album is a personal attempt to close or at least to give a meaning to an emotional pretty rough period in my life, when people I trusted and considered as close friends manipulated someone who meant the world to me in such an unbelievable way that it left me feeling really lost and abandoned… speechless…
The tape is released on Wool-E Tapes. Can you tell us something about it, how it all happened?
When I started Hidden in Treetops, I launched The First Days as the first track. Most likes came from fellow musicians. I remember Marc from A Split Second congratulating me in person, and Dimitri from Wool-E Tapes liked it a lot and asked me if I could manage to have an entire album ready within a few months to be released on tape. And yes, I had lots of compositions, that's why I had the urge to start this in the first place. So I made a selection of things I already had and called it A Collection of Good, Old-fashioned, moodswings. Only 50 copies were released and sold out very quickly.
I guess Dimitri of Wool-E Tapes will start hating this question, but was there a time when you thought that tapes would be hip again?
They are hip, partly because everything vintage or old school is hip, but mostly because they are affordable. They give music lovers who can't afford 20 euro for a cd or an album the opportunity to buy an original, authentic copy at a low price, and like vinyl, they are collectables, so a sort of investment as well. Tapes do sound great, and the Wool-E Tapes comes with a digital download code in case you don't have a good tape deck.
We also know you, Chesko, as one of the main persons in the dark underground scene. It's getting harder to be heard even if we have more possibilities than ever before. Do you believe in the DIY ethics of artists who are able to sell themselves on the net?
Yes, of course, it's also the only way. But unfortunately, I'm not good in selling myself, or to maintain websites, remain active on all digital platforms and social media, so I hope that the music will find its way in one way or another and that fans and friends will continue to share my music and attend my concerts.
Last question, why the name Hidden In Treetops?
I liked the sound of it.
Didier BECU
22/05/2016
---