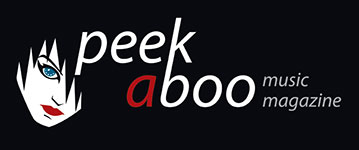 like this interview
---
LABEL INTERVIEW: MESHWORK MUSIC
I don´t want to release the copy of a copy – if you know what I mean.
22/05/2016, Stef COLDHEART
---
Sevren Ni-Arb definitely belongs to the so-called 'collective memory' of the 90s EBM scene. He got involved in numerous projects like SCARECROW, RINGTAILED SNORTER, PAX, HYPERDEX-1-SECT and U-TEK, but his main and most successful band remained X MARKS THE PEDWALK. The band simply became one of the most influential and visionary bands from the 90s EBM scene and the legendary Zoth Ommog label. André Schmechta (Sevren Ni-Arb) became a recognized artist and producer. Numerous bands entered his legendary T.G.I.F. studio.
After a long break X MARKS THE PEDWALK got reactivated around 2009-2010 releasing new albums, but André also set up a new and more electro-ambient minded project called SN-A. The further productions of Sevren Ni-Arb will be released on his own label MESHWORK MUSIC. That was a real good reason to get in touch with André and ask him a few questions about this new topic in his career.
André, what incited and motivated you to set up an own label?
Well, I thought about it for a long time. After my massive comeback in 2009 I have released three albums, one single and a Live-DVD with X-MARKS THE PEDWALK and I also started my new project SN-A. So it is simply a next step to keep motivation and energy on a high level.

The name of your label clearly refers to one of the most successful X Marks The Pedwalk releases ever (cf. "Meshwork"), but what made you chose this name?
Yes, the label name harks back to my 1995 album "Meshwork" that is rated as one of the most important milestones not only in the band history of X-MARKS THE PEDWALK. It was the follow up album to the single "Facer" and it was the first time that techno dance elements were mixed with an electro industrial style in that way. "Meshwork" pushed the musical boundaries of the scene. "Meshwork Music" is a new milestone in my music career, so it fits perfect to me and shows a clear direction for the conceptual background of the label: no copies!
I noticed that Meshwork Music is in search of new/other bands to get signed, so what are you looking for and is there any kind of philosophy behind your label?
Meshwork Music will focus on my projects first. Basically, I´m looking for advanced electronic music and special atmospheric soundscapes. As said before, I don´t want to release the copy of a copy – if you know what I mean. Quality instead of quantity is the simple motto. No basics but music for electronic music enthusiasts.
You've worked with multiple labels, so what have been your experiences globally speaking and what do you expect as an artist from a label?
I had a great time at Infacted Recordings and in my opinion Torben is a perfect and exceptional label manager with 100% passion for the music and focus on the artist. He is a real supporter and a fair business man! So this is what you should expect as an artist from a label. I`m in contact with Torben since the Zoth Ommog times. I had no contact to other labels in the last years, but in the past there were a lot of unprofessional people, all talk and pomposity!
Running a label means working with designers, print companies, distributors, eventually getting your releases on streaming & download platforms etc. This must be a new world and a new business for you, so what do you expect?
I am owner of different companies, e.g. managing partner of a big advertising agency group - also specialized in digital marketing and brand management. Beside that I´m in the music business for more than 25 years now… So I basically have an idea of this new world ;-)
Do you have any new work in the pipeline and what might we expect from Meshwork Music for the rest of this year?
The first releases will be the forthcoming new album by X-MARKS THE PEDWALK and a new album by SN-A. Both are in the middle of the production phase and I hope that I can release first stuff at the end of this/beginning of next year.
Stef COLDHEART
22/05/2016
---