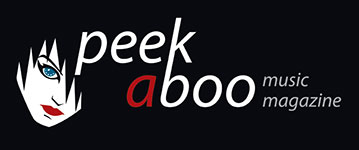 like this interview

---
PROJECT PITCHFORK
Pitchfork never rests, there is always something new and interesting lined up.
18/09/2015, Xavier KRUTH
photos: © Marquis(pi)X (WGT 2012)
---
For 25 years already, Project Pitchfork is firing very strong and agressive songs at us. Songs of indignation and rage, but also songs of love, for humanity and for nature. Project Pitchfork was successful from the very start, and with a career that is that long and qualitative, it is logical that they were asked to headline the BIM festival on December 19th. Front man Peter Spilles and keyboarder Jürgen Jansen put their heads together to answer our questions.
Project Pitchfork is known as a very engaged band. Many of your lyrics speak of the damage to nature and humanity that our current way of living causes. How would you synthesize the message of the band?
Peter Spilles: After so many albums and tons of songs it is not easy to make a simple statement about the message of the band. There are so many different statements wich affect so many different aspects of life, nature, spirit, the universe and the meaning from the smallest picture to the biggest way possible to think as a human, that makes your question not so easy to answer. Perhaps: survive the horrors of everyday life and remember from time to time that you and your spirit are formed from the remnants of many stars. And now do some good stuff. It is possible.
There is of course a paradox in a band that tells us how bad and hopeless things are, and still is calling us to act against it. How do you feel about it?
PS: That is not a paradox, as it is possible and we are doing it. A paradoxon is something completely impossible.*
How do you feel about the current level of social engagement in the wave & goth scene. I sometimes feel that goths used to be more political at the time, and that the scene evolved into a more escapist one, with more references to fantasy or the extraordinary…
PS: This is something that changes in time and can be very different, depending on the area you live in. In Germany there are very political persons in the gothic scene and they work hard to achieve something.
Many of your lyrics contain religious references, although other texts also criticize organised religion. How should we make sense of that?
PS: Organised religion - or better: dogmatic religion - is crap and no one needs someone who tells you what to believe in, because of the scientific proves of what really exists.
Jürgen, you joined Pitchfork in 1997 - at the time of the rather controversial album '!Chakra:Red!' - after having produced some of their albums and working with other artists like The Cassandra Complex, Wolfsheim, Die Krupps and many others. How do you look back on your time in the band?
Jürgen Jansen: I look back in pride, we´ve done a lot of albums and played shows all around the world, but I'm also looking forward to so much more to come. Pitchfork never rests, there is always something new and interesting lined up. That´s maybe a huge difference to other bands that take a long break after finishing an album or a tour. It´s a 24/7 motorcylce which is fun to ride.
Considering the liner notes on the last CDs, it seems that you, Peter, do all the work in the studio, from writing the songs to recording and producing them. Is that right? What is the involvement of the other band members?
PS: Well, I need them for all our live-work around the world, as for photos and videos.
How did the deal with Trisol come about? How does that interact with the existence of your own label Candyland Entertainment?
PS: We closed our label some time ago, as it was not necessary anymore to put so much work into it. Trisol was very interested in working with us, so we made a beautiful contract for both sides. Also, Trisol is very much into producing high quality artwork, which is the only way to find some CD buyers today.
Project Pitchfork's first international concert was held in Belgium in 1992. Alas, the last - excellent! - concert in our country already dates from 2012. Are you happy to come back and what can we expect from your show in Antwerp for the BIMfest?
PS: Yes, we are very happy to visit Belgium and we are looking forward to playing at the BIMfest. You can expect a journey through nearly 25 years of PROJECT PITCHFORK songs and a breathtaking show from the titans of the electro-gothic scene.
Hope to see you all there.
* After the interview, a small e-mail exchange occured about the meaning of the word 'paradox', which we reproduce here:
Xavier Kruth: Dear Peter. A paradox is - and I just quote wikipedia on it - 'a statement that apparently contradicts itself and yet might be true (or wrong at the same time).' I guess there might be a slight difference with the meaning of 'Paradoxon' in German, where it means an 'insurmountable contradiction'.

For instance, the fact that we have never been that wealthy and free seems at odds with the fact that there have never been so many depressions, and that their level seems to rise the more wealthy and free we get. In this sense, you could deem it paradoxical that people who are always insisting that everything goes badly are so eager to engage in building positive alternatives, even if that happens all the time.
Peter Spilles: Nice to read your adjustment for your question. However, please do not confuse the "feeling" you asked me about, with the correct meaning of a word you looked up in Wikipedia.
Your explanation of the question you really wanted to ask is far better than your original sentence about a "of course paradox in a band" that happens to have me as a member in it, who anwers your question to the paradox structure of a "band" as you know it.
Probably we should not use ancient greek words we perfectly could discribe more precise in English, Dutch or even German.
Buy your tickets on the BIMfest website
Xavier KRUTH
18/09/2015
---