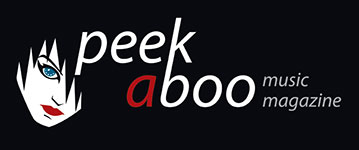 like this interview
---
SIERRA HEUERMAN
My favourite thing about LA is that everyone here is following a passion and has a drive to better themselves.
09/09/2015, Didier BECU
---
Peek-A-Boo is moving to Los Angeles. We're sitting on a sunny terrace, looking at all the stars. Look there's Johnny Depp, and over there we can see a glimpse of Charlize Theron, and isn't that Matt Damon around the corner? Nah, we know you won't believe a word of it. But it's completely true that we interviewed upcoming moviestar and musician Sierra Heuermann.
Well hello Sierra, you happen to be both an actress and singer. Perhaps we start with your movie career. Your filmography is rather short, but what an impressive list (Big Eyes of Burton or Ouija, and even Glee). How did you came in touch with such huge projects? I mean, most people really start from the bottom, not?
I honestly just got really lucky. I first started working in film because I needed to make some extra money, so I signed up with central casting to do background. From that I got called to work as a photo double or stand in for kids because I'm so petite. Doing that, I got moved up to principal roles. It's really because crew members took a chance on me and I am so grateful for that. I found out because of my size (I'm 4'10") I am able to get more jobs then the average person!
Is Sierra Heuermann the actress who wants to be a singer or is it vice versa? I mean, what came first and what is most important to you?
The reason I moved to LA was to pursue music, and that's my number one goal. I found out I love acting and working in film, it's really a dream job. I am so fortunate to be able to have such an amazing and fun job. But there's nothing like performing songs that I've written in front of a crowd and inspiring others through my music.

You live in Los Angeles. For most of us, including me, it is of course the American dream movie wise. How is that, living there? I sometimes have the idea that the dream is sometimes a nightmare as after all everybody wants to be big in Hollywood…
I love living in LA! It can be a nightmare and very very disappointing at times. But my favourite thing about LA is that everyone here is following a passion and has a drive to better themselves. People are always pushing themselves to pursue a career in doing what they love, you don't get that in most places. Even if there's so much disappointment and rejection, we keep trying, and we follow our bliss. Everyone is in Los Angeles is here for a reason, and it's not to give up, it's an opportunity to do what we love, and keep working hard on the thing we love most.
You've been featured in two horror movies so far (Ouija and Sinister 2), is that a coincidence? I mean, are you the kind of woman who is addicted to horror movies?
Haha NO! I actually hate watching horror films. I am a scaredy cat! However I LOVE working and shooting horror, it's definitely my favorite genre to shoot. It's not scary at all when your making it.
Horror movies also implies many make-up. Seeing you in Ouija, makes me wonder how long you have to be in the make-up chair. Isn't that boring?
Gosh, I was getting makeup done for 5 hours everyday, and was in the make up for over 12 hours each day. It wasn't boring getting it done though, I just talked to the makeup artist and I would text the whole time. Oddly enough to the time passes pretty fast. The boring part is waiting around for the scene to be set up.
Let's dream a bit… With whom (directors and actors) would it be a dream to work with?
Hmm I'm not really sure, I'll take anything! I think it would be cool to work on a David Fincher film. Actors... I just want to work with kind people. My dream would be to be in a musical film though, then I get get the best both of both worlds, and I could dance too!
Any forthcoming plans regarding movies?
I'm not allowed to say! So you'll just have to keep an eye out ;)
As said you are a musician too. It's completely my style, but in a way it reminded me of what Hole is doing. Female pop with a heavy dose of punk. Can you agree with this?
Yeah! I mean our music is very pop focused, but there is a lot of songs we have that definitely bring out the punk side!
I really love that name, Sierra And The Radicals. How do you come up with this? Again, it sounds quite punky!
My bass player Wesley Tyler Johnson came up with the name, it was going to be Sierra's Fault, but we were told by a producer that it sounded to negative and didn't fit the music style. I'm glad we went with Sierra And The Radicals, so far a lot of people really like the name! We choose radicals because the definition of radical is RADICAL: (especially of change or action) relating to or affecting the fundamental nature of something; far-reaching or thorough. And we are all about that!!
Can you tell us something about the releases and how people can get in touch with your music?
Yes! Right now you can buy our single "Jeff" on iTunes and Spotify. We have the music video release for that song coming out on September 19th on Youtube and our website sierraandtheradicals.com!!
We are in the process of making a full EP with the producer Christian James Hand who is amazing! Once that is done you'll see all the songs up on iTunes, Spotify and all music websites. And you can always visit our Facebook, Instagram, or our website SierraAndTheRadicals.com to keep updated, and listen to music! Just search Sierra And The Radicals
I asked you about your dreams as an actress, which are Sierra's dreams as a musician?
I want this band to go far. My goal is to get signed by a major and be on major radio stations. We want to play festivals, tour and open for big acts, and headline one day. Whatever happens, the main goal is for people to be inspired and relate to the music.
Over here in Belgium it's a hard situation for musicians to be heard. In Los Angeles I can imagine that is even a bigger problem as there are so many more bands around. How's that and how's the situation for your band?
Yes! It's even harder then being an actress! There's so many talented people out here and it's hard to get noticed. The best thing we can do is support other bands and have them support us.
Any plans to release something?
The music video and the EP! Keep an eye out for both!
What's your favourite movie and music album of all time and please tell us why…
Movie: I have three. Fight club, Garden State and Eternal Sunshine of the Spotless Mind.
These are all very psychological movies that focus around knowing who you are and finding yourself.
Music : Zero 7, Sia Thrice, Radiohead, Panic! At The Disco, John Mayer, and I am a fan of Taylor Swift too! Much more! I can't list them all! :)
It's forbidden to use Wikipedia, dear Sierra (so I trust you), but what do you know about Belgium?
Well! I know it's in Europe! And I also know that there is 3 different languages spoken there! Dutch, French and German! (I hope that's correct!) I also LOVE Belgium waffles!
Wow, you're not only an actress and a singer, you're Wikipedia too!
Didier BECU
09/09/2015
---