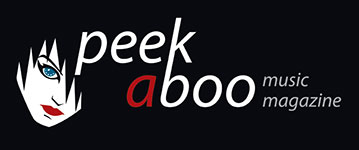 like this interview
---
VLY
Music is not supposed to convey precise and unequivocal messages
24/08/2015, Didier BECU
---
In our quest for undergroundbands that matter, we came accross Vly. Here is everything you should know about them!

The first question is an obvious one. Who are you and how would you describe your music?
Hey. Vly (we pronounce it like "fly" but with.. a V) is a rock band formed by musicians coming from diverse backgrounds and different countries. Personally I am a sort of music nomad. I feel the need to explore different kind of sounds, but also different moods and even different recording techniques and band's set-ups.
I met Elisa (Montaldo, Keyboard player – who lives in northern Italy) a few years ago and I always thought I would like to work with her as she has a very spontaneous musical sensibility, but also a great knowledge of classic rock and progressive keyboard sounds and techniques.
A common friend and musician introduced me to Keith (Gladysz, singer and conceptual artist form New York) and just as an experiment I sent him some music I had written and recorded. These were rough sketches, but when he recorded some vocal ideas in his studio in NY, I realised that the different background (and maybe even the geographical distance) was actually a great asset. All of a sudden the ideas I had started to breath a new life.
From there we contacted my friend Chris (Heilmann on bass), with whom I had collaborated on a solo album a few years ago and worked with in our previous band, and Mattias Olsson, drummer and producer from Stockholm, who had previously worked with some great "cult" progressive bands such as White Willow and Anglagard. I loved his contributions too as they extended to much more than just drum parts. So, in all I feel there's so much potential as we all have a large baggage of experiences and our own sensibility and taste. The recording was done in a "remote collaborative" way, which means me, Chris and Elisa recorded at my studio near Oxford, England. But Keith and Mattias recorded on their own in New York and Stockholm. This is somehow a new way of creating music together. Of course you miss the physical presence and communication, but you gain a much better and in-depth understanding of each other's music sensibility and taste. As for description, I am not too sure, I would leave this to listeners. I believe it can be described as progressive influenced rock. But there is a lot more in it. There's electronics and contemporary classical music, some "indie" sensibilities in the vocal lines and even some "messed-up" folk. As I said, I am a nomad, and I can not stand anything that is too easily locked in a category.
Why the name Vly?
Well, this was Keith's idea. it doesn't really mean anything. But if you think about any band's name without the knowledge of the band's music, image and profile, you will realise that most of the names don't mean anything. A name is an empty, neutral and abstract element until we associate it with music, images, moods, emotions. And as neutral names go, I thought Vly was a brilliant idea. Plus I like the subtle similarity with the word "fly". Maybe there's a subliminal message. It somehow suggest a growth in spirit, awareness and consciousness, and maybe also a growth in music sensibility and skill. But this is my personal interpretation. Music is not supposed to convey precise and unequivocal messages. For this we have language, which, as imperfect as it is, is there to express and describe reality. For everything else, there is music.
What inspires you and who or what influences your music?
Oh, that is a big question. How many days do I have to answer? (just joking). Well, again, I can only talk personally. Influences.... well, I am a rock blues guitar player to begin with. As musician I love trying my hands on all different kinds of music, I am restless and I like playing jazz, folk and traditional forms of music. In the last few years I came back to some kind of sounds which I used to listen to when I was a kid through my father's record collection (what you would call classic rock and early classic progressive rock). Progressive rock is a good place for me to inhabit for the simple fact that within this vague description you have a lot of freedom in composing music. Progressive for me doesn't mean a specific sound, but rather an attitude, a way of conceiving things that have no boundaries and is somehow always keen on experimenting and progress. And this suits me very well.
It is a simple question, but the answer always intrigues me, why did you decide to make music?
Well, again this is a big question and one that has been very close to me in the last few months as I have been asked to teach some music courses. There are many answers. And I suspect we might not even be aware of some of the reasons. One can begin playing simply for fun, or to find a "personal oasis" from the daily life, or look for a sense of identity or community. Maybe all these things play a role at the same time. For me it's also the ability of communicating something that can not be communicated otherwise, and leave a sort of positive trace or sign somewhere, as small as it might be. I like to think that if only one person found something positive or something needed in the music I have been working on, then it was all worth it.
In a way we are all in a "service" business. We all serve something bigger, which is music and the seeking and finding of emotions and states of mind. And I think we should all remember this at all times. Apart from that, I feel this great elation and gratefulness when I create something. Maybe it's at 3 o'clock at night and I am by myself playing, writing, composing. And suddenly I realise there's something there. Something I had not seen coming. A music idea that surprises me. And for a split second it sounds great. And it's beautiful. Then maybe the next day it all sounds a bit silly but it doesn't matter. Those moments and the process that led to it are priceless.
Musicians want to play, of course. Is it easy to get a gig these days or is it a struggle every time again?
Well, it depends on the demands we have as musicians. If you want you can play at your local pub pretty much any time you want and I enjoy that. As musicians though we have to balance our will and enthusiasm to preform live with more practical issues. And Vly of course is a little different. Before playing live we need to fly two or three musicians from other countries or continents. Which is hard and expensive. But challenges are there to be overcome.
We all play live constantly with our own projects and bands, but getting to see Vly will be a little harder, but... it will happen. And we look forward to do that as soon as we can.
You just have released your debut album. Of course we want you to say some things about that…
Yes, well. Our first album... I feel is just a little introduction. We are just "scratching the surface" so to speak. As I said there's so much untapped potential in this band, and we are just starting to get used to each other and also to this new way of working at a distance. This was a great growing and learning process. And we look forward to "progress" more and more with each new song and release.
Tell us why people should have to listen to it…
Because it is music made by musicians with very different backgrounds and ideas, but with a common honest and true passion for this music and respect and admiration for each other. Because despite the distance amongst musicians, we have found ways to write expressive music that conveys true and raw emotions.
What's your favourite record of all time and please state why!
Oh sorry, really too many to mention. As I said I listen to everything from classical to jazz and from early blues and folk to progressive rock. I wouldn't even know where to start. Plus music is so personal, something might have affected us deeply in our past because we were somehow more receptive during some specific periods of our lives. And it is so hard to make a chart on this.
If I am forced, and as far as rock and pop goes, I have the feeling that records like Sgt. Peppers and White Album would be somehow constant in the top favourite, just because of their sheer amount of beautiful songs, complex song-writing and arrangements and so on.
With whom wouldn't you mind to be alone with in an elevator for 8 hours and what would you then?
Anybody with a good sense of humour, depth and some good stories to tell. If it's a great musician from the past that I can learn something from, that would be even better. If it has to be somebody contemporary, I would love to spend some time talking with some of my favourite guitar players like John McLaughlin or Bill Frisell. Guitar players can talk for ages amongst themselves and never get bored. It's kind of funny.
I give you the choice between underground or stardom. What do you choose and why?
If I can make a quite comfortable life by creating music and with people I like and respect, then I will be very happy. We are already very lucky to be living in the place and time we live in. And stardom never really interested me. I don't like intrusions in privacy and would not be at ease with the whole stardom thing. Many people in this business are driven by this never ending thirst for being at the centre of attention. They use music as a way of gather approval, favours, notoriety, mainly to cover a void in their personalities, or make up for self-loath, envies and self-delusions. I have no interest in this. I think fame is a by-product of exposure, which sometimes is necessary to make it possible and sustainable to live as musician. But notoriety per se has absolutely no appeal to me.
The final words are yours….
I hope you like what you heard so far from Vly. I hope it gave some emotions. We will do more, much more.
Didier BECU
24/08/2015
---