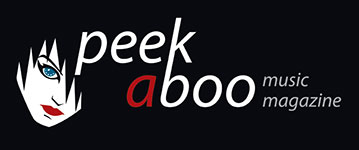 like this interview
---
SPITFIRE
The next step will surely be a full album. With or without a label!
31/07/2015, Didier BECU
---
Peek-A-Boo always has a never ending interest in upcoming new bands, why else would we exist? The band on our couch is the Antwerp-based SPITFIRE (with capital letters!).
First important question. Who is Spitfire, what do you do and what about the music?
SPITFIRE is an Antwerp (BE) based groove-metal band. We create music that's based around riffs you can bang your head on. The vocals are mainly in rap form, but we also experiment with a more open singing voice.
You were formed when writing music for the famous series Crimi Clowns. Explain, and is this a joke that has become serious?
We got in touch with each other while creating music for the television series as independent musicians. From this point we've noticed that we had a similar taste in music and that we wanted to continue working together. So we started a band under the temporary name 'The Smokes'. For about half a year we rehearsed some cover songs and then moved on to some songwriting of our own. By the time we were ready to perform on stage we had already changed the name to 'SPITFIRE'.
You describe your sound as groove metal. When you were citing your influences, I noticed that almost all of them were bands of the 90s. Is this era your influence?
This is indeed our main influence. We are trying to cut loose from this era though, by searching for our own 'voice': the sound of SPITFIRE. By using more contemporary elements, we definitely try to create our own path.
When I heard your music, I immediately concluded that your power must be on stage. Right?
That's right ! Our music feeds of our energy and that shows on stage, in front of an audience. In future recordings we'll try to get that live feel on our tracks as well!
Is it easy for a young band to get a gig these days in Belgium?
No, it's not that easy to get noticed nowadays. The main reason is that there are a lot of bands out there and a lot of quality at the same time. Which is a good thing, because it motivates us to be the best band we can possibly be.
Well, I say Belgium, but thanks to the internet, everything has turned global. Any reactions from other countries?
We're still a young band, so it's quite early to start thinking about a tour abroad, although the Netherlands are showing some interest. But hey, now that we've released this video, who knows (laughs)...
Are there any plans to record anything? If so, will you do this in a DIY-way or is it better to be patient and seek a label?
We've released our first EP last year and are now in the process of writing new stuff. The next step will surely be a full album. With or without a label!
According to you, a Spitfire fan has to experience the Spitmove. Now that needs some explaination!
Well, this was a little promotional stunt to support the release of our EP at the Antwerp Metal Fest. We've developed a specific move to go mad on our music and recorded an instructional video explaining "the correct way to perform the SPITMOVE" , a bit like how Brainiacs would do it. That was a blast!
Let's finish with two questions I always ask. What's your favourite album of all time and why?
I suppose it'll be different for each band member, but for me that would be the first Rage Against The Machine album. The groove and the energy were mind-blowing for me at the time.
With whom wouldn't you mind to be alone with in an elevator for 8 hours and what would you do then?
With Emily Blunt but without further comment…
Any last words?
Aah Sjiiit !
Didier BECU
31/07/2015
---