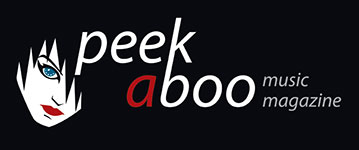 like this interview

---
THE NAMES
Part III: I decided that I liked the darkest me. But I wanted to live with darkest me, not die.
17/07/2015, Xavier KRUTH
---
The Names are still remembered as one of the Factory bands in the early eighties. Even though they split in 1983, the musicians stayed in contact. And so, they reunited. They enjoyed some success after reuniting live at the Factory Night (once again), but the two records issued between 1996 and 2015 didn't do well. Singer Michel Sordinia considers the brand new 'Stranger Than You' double LP to be the real successor to 1982's 'Swimming'. The record is heavenly inspired by a serious personal crisis that Sordinia went through during the past years. He reveals everything in this last part of the two hour and half interview we had with him.
You split up in 1983. On the new album, there is a song called 'The Days', which is about nostalgia and even regrets maybe… Did you want to achieve more in your youth?
No. It's certainly a melancholy song, but it's a song about the urgency not to be wasting any more time. It's about now. 'The days, they're no more…' They are, but they are fewer. It's not a second tentative to come back from The Names. From now on, we will not stop. I didn't intend to stop. We were just back from Vienna and we did a fantastic gig in Leipzig. That was the last thing we did. We came back - it was in May, so the kids were starting their exams - and we were planning to rehearse before the summer holydays. We had concerts that were going to be signed. But then my son dropped out of school, in a quite violent and difficult way. Some important things in my life just collapsed. I felt that I needed some time. I had the very bad idea to cut myself from music. It lasted quite a few months, with no solutions. We went to see psychologists et cetera. One of them told me: 'Your son will not go well as long as you punish him by making him responsible of you not making music anymore. Ignore him, make your music and he will be better.' That happened.
That's great.
Yes, but the irony is that he didn't go back to school. You can choose to pass the jury, and he did. His friends who stayed in school are still now passing their exams, and he had his jury like one month ago. That's the irony of things. Two years without going to school… Waw! A special case… The 'Stranger Than You'-song addresses that. People knowing me and knowing what happened know that this song is about my son.
It is about a boy not going to school because he was not accepted. He was too strange…
Absolutely. It took me sixteen months to tell him: 'OK, I trust you. You're telling me that you are going to pass the jury, but you'll have to organise, you'll have to work a lot by yourself.'
- But I will not change!
- Don't change! Just find a way to deal with your strangeness, so as not to be cast away from the social world.
That song is very personal.
Let's go back to the first reunion. It was in 1996?
Yes, it was 1996. The four original members reunited again. We were very enthusiastic. We took an extra bass player because I hadn't played for years and didn't think about it, which was a mistake. One good decision was to cut the album in a studio in Saint-Gilles, where dEUS did their first recordings. It was the same sound engineer. We then took two very bad decisions. One was to change our name, which was so stupid. And it was me! I thought: 'Everybody is coming back, it's vulgar, it's commercial. We know better!'
The name 'Jazz' didn't fit well…
No, it was a sort of provocation. It was totally making things complicated where they shouldn't, and it was totally my fault. Some songs were great, on other songs the powerful and noisy composition became tame. There was 'Dreaming Of Wolves', a song by Christophe (keyboards, xk) where we had huge guitars. It was great. I wanted to expend that to other songs, which Christophe totally resisted. At the mixing table, we reduced it to something very inoffensive. I have to talk about my son again… We were planning to do gigs and so on, and then my son was born. In the autumn of 1996, exactly the same week as the record was released. I was totally lost for music. There was so much to do. For a few months, I was not available for anything else than being a new dad. The album didn't attract any attention, partly due to my 'genius' idea of not putting 'The Names' on the cover. It was not even a matter of splitting, it just didn't happen. No regrets, because I was so happy having the kids. Marc had older kids, but he was quite involved. We had different jobs. We considered that it was a failure.
It took James Nice (curator of factory Benelux, xk) to say that there were good things on it and to release 'In Time' (a compilation of tracks on 'Jazz: Night Vision' and 'Monsters Next Door', xk). We are now selling the last remaining copies to the people knowing it's us. (laughs) I was so wrong about that. The regrets came a few months or years later. I started making music on myself again. In 2005, we had a party at home with 50 or 60 friends. I asked Marc, Christophe and two other musicians to do a concert. Covers and a few The Names-songs. That concert is on the DVD, as a bonus. You have the DVD?
No, I haven't.
The video's are on it, some television appearances for RTBF, the concert at the first Factory Night (once again), the home movie where we are covering songs by Iggy Pop, Neil Young ('Cortez The Killer' in French!), and some other surprises. At that moment, we knew that we wanted to keep on making music. The word came to Frédéric Cotton (organiser of the Fantastique Nights, xk). He heard that The Names were playing again. It was the element that was missed, the clicking moment. Suddenly, we were wanted again. Frédéric contacted me: 'I'm planning to put up a Factory Night at Plan K'.
He already had this idea of doing a Factory Night?
Yes. He got my phone number and he told me: 'I can't imagine this without The Names. Can you do it?' That was in spring, and I think the concert was in September. It was three months later.
It was a very special concert. You even played with strings at that concert.
No, that was the second Factory Night, a year or two later.
I really loved your show there.
It was really magical. He asked me if we could play, and I told him: 'Absolutely. You are not wrong, we are working again.' The band members just met each other every five weeks and sometimes we went to the country and recorded some things. It was fun. We were not really intending to go back on stage, but I said OK and noted the date. I than called the other two guys and said: 'Block that date, we are going to be on stage for the Factory Night at Plan K.' I decided it, there was no way they were going to refuse it. I would have token other musicians, frankly. I'm forever grateful to James Nice and Frédéric Cotton. If James had not released all our recordings on cd and on the internet, we wouldn't be here discussing it. And if Frédéric had not said 'I couldn't do it without you', it wouldn't have happened either.
The crowd was insane. All those people coming from all over Europe. There were at least 20 people coming from Italy. After that, we created a website and a MySpace, and everyone went to comment that they were there and that they were big fans. There were three rows of people singing the lyrics with me. And we hadn't been on stage for like 25 years. I was totally overwhelmed.
We were very excited before going on stage, but we didn't know what would happen. I said to the band: 'We're going on stage, and we are a train. We have all our tracks and we go through the venue, through the audience. Whatever happens, we're going full power. Enjoy yourself, it might be the last concert.' We had people to film it, for posterity. After two songs - and you can see it on the DVD - Marc and I exchanged a look like 'is this for real?' We realised that the people wanted us. It is a key factor in your personal life, but it is also a key for a band. It is a matter of desire. The desire to be there, but also the desire of the people to see you.
I was also in the crowd. There was Crispy Ambulance, Section 25 and Kevin Hewick, and I thought your concert was the best one. What I remembered also - a little anecdote - is that people from the crowd kept yelling 'Calcutta', even after you played that song… Didn't they recognise the song, or what?
(laughs) I don't know, maybe they wanted us to play it twice. It was great, and we got proposals in the follow-up to play in Italy a few times, in France… It started again. It became real. Just a small anecdote about 'Calcutta' that is telling. 'Calcutta' went way further than we ever realised at the time. It's due a lot to Studio Brussels and to all these compilations on EMI and Sinners' Day…
It was not the hit that you wanted it to be at the time…
No, but on the long run… We gave a concert at the Botanique. It was not our concert, it was MGMT's, those two guys from the US who have sold like three million albums. They should have played in Forest National. Everything was sold out in five minutes, a record for Le Botanique. They are big fans of The Names, and they knew from the internet that we were playing again. Their manager called Le Botanique to say that they wanted The Names as opening act. But we were not that ready. We were rehearsing a quite intimate set for Christophe Boulenger - the new keyboard player - to get used playing with us. His first gig with us was at Le Botanique for a huge venue. MGTM made it clear that they wanted us to play with a full audience, not as a classic opening act where everybody is at the bar. We started at the time that they were supposed to be on stage. They were so nice. And talented too, even if they are a bit too poppish to my taste. We went on stage. The crowd were kids from 17 to 20 years old, a huge majority were French-speaking kids from the bourgeoisie. You know, kids with a shirt and a sweater turned over their shoulders, a typical Uccle-look. Nothing to do with the people that normally come to see us. They didn't know us. I didn't say who we were. They reacted quite well. We played rather violently and quickly. Then suddenly, there was the intro of 'Calcutta', and a wave went through the audience. It was incredible. They didn't know who we were, but they knew the song. This was where I started to investigate that. I realised that 'Calcutta' became something bigger than it was when we issued it. We are not surprised anymore that - anywhere we go - people start to cheer when we start 'Calcutta'. (laughs)
This all resulted in a new CD: 'Monsters Next Door' in 2009. Did you wanted to start songs writing songs again after the Factory Night?
I already did.
Some songs were written before the factory Night?
Yes, we played a few new songs during that concert. Maybe too much. We learned afterwards that, basically, you can do a maximum of four songs from a new album, but you have to do nine from what the people know. I became aware of that by playing in Milan and having people asking for songs that we didn't rehearse. We decided to accept that.
You didn't at the CD presentation in the Novanois. You played a majority of new songs, complemented with the greatest hits.
Yes, but we won't do that during the next gigs in Athens and Belgium. The new setlist has a lot of older songs included again: 'Discovery', 'Life By The Sea'… Especially people in Italy love that song when we are playing live. 'Spectators Of Life' will come with a totally new arrangement. We are going to play 17 songs: 6 from the new album and 11 older ones. Afterwards, I noticed that even the famous bands do that. They're very shy about playing new songs.
Even The Cure. It's like the last years didn't happen. (laughs)
Yeah. I like them a lot. You know, one of the first recordings we did - the song 'Cat' on the 'From Brussels With Love'-compilation - was an homage to them. We used the very same reverb on the voice.
I like some of the songs on 'Monsters Next Door', but I've only heard the songs on the 'In Time'-compilation. But I know that people were saying that The Names were becoming too bombastic, too conventional rock…
Yes. That album didn't have a centre. It was a collection of songs rather than an album. It was also a compromise between Christophe and me. He didn't force me to have this compromise, but I was sort of running away from conflict. Our music is to be served hot, and that album was served lukewarm. The only song that I was really really happy with - and that could have been on the new album - is 'Flesh Wounds'. It's a long, powerful and noisy song with rather provocative lyrics, exactly what I wanted. That's the song I wanted to expand on. We didn't. It was too polite, and it didn't have a core, a centre. That is something that will never happen again. I was sort of instantly unhappy with it. It was a little hard to live with. But we had a lot of concerts, and I was enjoying that so much. Christophe and I are good friends. He was there at the Novanois. He's always there. That's rare. Our friends from London said that it was very unusual that someone who left came to hear the band again. Luc Cappelle was there, too, despite having to leave the band before we made our come-back in 2007.
Aren't you afraid that say the same about the new CD? That it's too conventional?
No, I don't think so. There are a few songs that are a little different. You can't do an album about strangeness without allowing songs to have another ring, but technically, it's the same sound all over and all the major songs are within that mood, that very intense and emotional, in-your-face approach that I wanted. The only thing now is to have people to listen to it. I have sent out a lot of albums to the press. Almost no one wrote about it. And it appears that they didn't even listen to it. But I'm OK with it. It's different for an 'heritage band', like James Nice says. (I call it an old-timers band.) We don't have to sell that much. It's selling quite well. We're not aiming at big commercial success. We just want to do things as professionally as we can, and we're going to be as good on stage as we are on record. This album will sell for a long time. James is satisfied with the orders. If he's satisfied, I'm satisfied. The only sad thing is… if only they'd listen to it. I will not be immodest about it, but I know that at least four or five songs on this album are fucking great. Nobody will take that away from me. If they don't write about it, it must mean that they didn't listen.
It was also James Nice who came up with the idea of 'In Time', collecting the best songs from Jazz and 'Monsters Next Door'.
It was totally his idea, his line-up of songs…
He also did the Day Side and Night Side again.
Yes, he wrote me to know what I thought about it, and I said: 'James, it's your idea, I couldn't have done it better.' He's very good and intuitive about the order of the songs. If I had to mix songs from those two albums, I wouldn't have done better. It was his pet project. I asked him if he thought there was a market for that and he was very sure about it. We may have our differences sometimes. He is the label and I am the band. But he's a great guy. We owe him so much.
You even managed to play at the Wave-Gotik-Treffen. How did that occur?
They invited us.
On basis of the 'Monsters Next Door'-album?
I think on basis of the whole history. It was on that great outside podium, the Parkbuhne. Everything was organised so well. It was one of the easiest negotiations ever. I just said that we wanted to play at dawn. We were well placed. There was one band planned after us, but they had problems. I think the singer was sick. So we headlined the thing and it was great. There was still light, but the light show was starting to make sense. I loved it.
So we come back to the new album 'Stranger Than You'. You took two and a half years to make it…
Not really. It was making itself along the way. We had some demos from before I had my major breakdown. It was like 8 or 9 songs. Some of those were used in different versions, others not. A song like 'Baby You're Scary' comes directly from these sessions. There was also older material - both music-wise as lyrics-wise - that I came back with. From the moment I told the band and James that we were going to do a double vinyl, everything went fast. We went to record for one week. We were dining and sleeping together and we could use the studio night and day, which was one of the key things to make the album what it is. There was even too much material. The first thing that was really different was that the material was much more intimate. Thomas (Neidhardt, co-producer, xk) is very fluent in English and he was commenting on my lyrics. He was a little scared of some of the things I wrote.
- Are you going to sing that on the album?
- Thomas, I'm further now. It's behind me.
But the songs are really photography's of my harder period. The second thing that was different is that we immersed ourselves in the music for one week without going out. It's a key. We did everything as live as possible. And finally, some of the songs were not rehearsed at all. A song like 'What She Knows About The Night' was an idea I had when we came into the studio. I had my bass. I hit the riff very hard and the others played on it. It was never rehearsed as a song to be on the album. We had a very urgent approach. We didn't come back on things if we felt they were right. We even left some mistakes. I absolutely wanted to play the bass again. I'm not the best bass player in the world. Apart from one or two songs, I will not play on stage. But for the studio, I had to do it, and I'm very happy with the result. From the moment I told James about the project, it went very fast. We were surprised, even at rehearsals, about how well it all fitted.
Can we start talking about some songs? For instance: 'My Angel Of death'. it's very personal, as you said before…
It's one of those songs about death. Jacques Brel did one, for instance. I don't want to compare myself with Jacques Brel, but it is something that a lot of people sing about. There was a moment that I was quite close… and I wrote that. There are a lot of movies where death appears… not as a skeleton with a cloack, but where death is suddenly a quite desirable creature. This idea that death is part of life, death is part of love… Eros, thanatos. It's just the feeling and it's my version of it. I'm especially happy of this idea of having young voices at the end of the song, and hoping will have fun when I'm passed away.
The idea is sad…
Yes, anyway, but life is a farce. We're laughing at the end. There's nothing to fear. Those young voices singing 'beware of vampires'… There are other songs on the album where I invite vampires and undeads, despite my culture. It's my Tim Burton thing. Next time I'll see him, I will give him the album because some things are also coming from him. (Sordinia is a well-established film critic, xk)
There's a special arrangement on 'My Angel Of Death', but the song that sticks out is 'Die Mauer Is No More', with a very special arrangement lasting for minutes.
That was really 'Rock Bottom' (the album from Robert Wyatt, see part 1 of the interview, xk). That was the closest I was to just stay 'stop'. It was one night in Berlin, a long night. I was there to cover the festival, as a film critic. I was quite enthusiastic. I love Berlin, and by that time I started to really know the city. Fortunately, but not by chance, there were a bunch of students, French fans of the band. They contacted me via the internet to have a drink. The drink became drinks. The song is totally realistic, it happened. Some of the conversations happened, others didn't. Bowie wasn't there. That night, I totally escaped the darkest me. I decided that I liked the darkest me, but that I wanted to live with darkest me. I did not want to die with the darkest me. I am forever grateful to these people. They didn't know, but they know and like the music. It was touching to suddenly feel understood. They were right about the meaning of some older songs. I know that we have younger fans, but that was really impressive. I wrote the song back in my hotel room. I probably went to sleep at the first press screening on the next morning. (laughs) I saw those people again. I saw Thomas, who is living part-time in Berlin, and I told him that we were going to make a great album. He was very worried about me. I showed him some of the texts. I said it was not going to be the happiest album, but never mind. That was the moment I reached 'Rock Bottom'. From that moment on, it all went up.
So it was like Bob Dylan said… 'If you are going down and you're a songwriter, don't try to swim, go to the bottom and eventually you will swim up but on the way you will probably write interesting songs.'
And he was totally right.
In the first part, we talked about the new album and the starting years of the band before the deal with Factory.
In the second part, Sordinia told us everything about the Factory years of The Names.
Pictures:
The Names at the first Factory Night (once again)
The Names at the second Factory Night (once again)
Live in Paris
The Names live at the Novanois (presentation of the new CD)
The Names press pic for Stranger Than You
Xavier KRUTH
17/07/2015
---