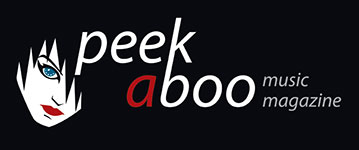 like this interview

---
THE NAMES
We're lucky to have everyone still alive and well, unlike many of our friends of Factory records.
19/11/2018, Xavier KRUTH
---
The Names 40 Years: We're lucky to have everyone still alive and well, unlike many of our friends of Factory records.
40 years of new wave is also 40 years of The Names, the Belgian band that signed with the legendary Factory Records of Joy Division and New Order fame and had hits with 'Calcutta' and 'Nightshift'. The jubilee is celebrated with a grand anniversary concert with numerous surprises on 24 November in Drogenbos. Singer Michel Sordinia already lifted a tip of the veil for us...
You celebrate your 40th anniversary this year. What feeling do you have when confronted with the fact that The Names are already 40 years old?
It's a very sweet confrontation, since The Names are still making recordings on a regular basis (every two years), and touring around Europe (next destination is Italy -again!- in March 2019). The feeling is: Let's celebrate! Let's share these emotions with our friends and our wonderful audience, who give us so much each time we are on stage somewhere!
To celebrate the jubilee, you will do a special anniversary concert: The Names in Quarantaine. You have invited the original members from the line-up that recorded 'Swimming'. How easy was it to convince past members Christophe Den Tandt and Luc Capelle to participate, and how was it to work with them again after all those years?
I got everybody's enthusiastic response in no time. I was very moved by that. Last night (October the 29th), we just started rehearsing with the original line-up (Marc, Christophe, Luc and I). For the first time in 37 years... It was like we never stopped! Great music, great drive, very tight. And a lot of jokes like in those early years...
I heard you will play with the current line-up also. Will these be two separate shows, or will the musicians play together in one show?
There will be two separate sets, with totally different songs (no duplicate, each song played once by one of the two line-ups). But with a few (big) surprises awaiting you...
Even more spectacular is the reunion of The Passengers, the punk band that preceded The Names from 1977 to 1978. It must have been difficult not only to reform the band, but also to learn the old songs again, which I presume you haven't played for a long time…
Like with The Names, everybody was immediately enthusiastic. Of course we're lucky to have everyone still alive and well. Sadly, so many died among our friends at Factory records and also here in Belgium (there will be a tribute to them during the concert)... When we started playing together again, it clicked just like in a dream. The songs were like pristine, waiting to be played again. It gave me shivers down my spine. Very emotional moments. With Isabelle singing as if time didn't exist.
With The Passengers, you even recorded some of the old material. Two singles will be released by Les disques du crépuscule: 'All Through The Night' and 'Queen Of Weird'. Can you tell us more about these records?
My idea of recording with the band (something that we sadly didn't do back in the 1970s, except for a demo) was welcomed by James Nice, who manages both Factory Benelux (releasing recordings of The Names) and Les Disques du Crépuscule labels. So the two singles in limited edition and in coloured vinyl (one clear, one red) will be released on Crépuscule the day before the concert. The recording happened in June at our regular "lair", Noise Factory studio in Wierde, near Namur. With Thomas Neidhardt at the mixing desk and in a very "analogic" spirit (no effect, no overdub, like if we were recording in 1977/1978). There are four original songs, three old ones ("All Through The Night", "New Life", "Danger Zone") and a brand new one that I wrote in the spirit of those early days: "Queen of Weird". Certainly one of the very best songs I ever wrote.
To complete the jubilee, there will also be an exhibition with work from Philippe Carly, Marcus Portée and Peter Staessens. Why did you decide to include their photos in the event?
Philippe, Marcus and Peter are not only our dear friends, they are very talented artists, who have tons of fantastic pictures of The Names both then and now. I could not imagine the event without them and their pictures!
The Names in Quarantaine: jubilee concert in Drogenbos, 24/11/2018
Read the extended interview of The Names from 2015 retracing the full history of the band
Xavier KRUTH
19/11/2018
---
De Nederlandstalige versie van dit interview kan u HIER lezen bij onze collega's van Dark Entries Magazine!
Xavier KRUTH
19/11/2018
---