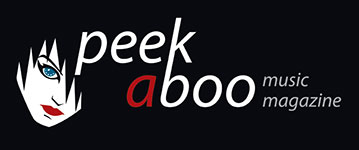 like this interview
---
BRIX AND THE EXTRICATED
Interview with Brix Smith-Start
07/11/2018, Danil VOLOHOV
---
It's amazing to see different musicians changing, getting through a certain evolution and just "becoming better" in the best sense. Of course, I can't say such a thing about The Extricated. First of all, because, from the very, very first gigs of the band, we could understand that "Something big is gonna happen!" – and the result of "Part 2" wasn't disappointing. Strong, powerful work made by five individuals. Who were also the members of "cult" The Fall. Of course many years have passed but for some reason it was interesting for me, to look at The Extricated. I've never attended their gigs, I wasn't standing in the crowd, listening to the hypnotic singing of Brix Smith-Start. I was amazed by what I heard in my headphones. That's why I anticipated their coming work. So much.
Periodically, mass-media published pieces of news, referring to the band's touring – taking part in different festivals and gigging in different clubs, all over Britain. It took a year for them to record their next, "Breaking State" which I can call, without a doubt, one of the most outstanding records from one of the most outstanding bands.
Following the band's new release – "Breaking State", Peek-A-Boo had a chance to talk with Brix Smith-Start. In the interview, Brix told us about her attitude towards The Fall and work with all colleagues. About background and feelings, and the place they're taking The Extricated, about breaking down and returning to the stage.
The story of Brix and The Extricated began with a small gig supporting the release of the memoir of Steve Hanley which came out at that time. You did play some The Fall songs but can you tell me, when did you feel yourself not as just a group of musicians but as a band with whom you can move forward, creating something new?
Actually you got the story a little bit wrong…What happened was: I stopped playing music for 15 years. Completely broke down! And after a while – about four years ago, I started writing a book. And while I was doing this, a few people I was very close to…one of them was a DJ, Andrew Weatherall, he was the person said to me "You should pick up the guitar and you should start to write." So after 15 years I picked up the guitar in the secrecy of my own bedroom. Completely alone, except for my dogs, I started writing. And it was amazing what happened after 15 years. All this music began to flow out of me, as well as the book. At the same time Steve Hanley whom I'd not seen for 18 years also had been writing a book but his book was further along. And his publisher sent me a copy to approve because there was a lot of stuff about me. So I read Steve's book and it made me feel very emotional and also close to Steve Hanley who had been like a family because we had been in The Fall together for so long. And then I approved the book! It was fantastic! After it, they invited me to come to a book launch. So I went to a book launch up in Manchester. I live in London. At the book launch he had put together a band, of his brother on drums and Jason Brown – who's now in The Extricated on guitar, John Robb was singing, Una Baines who had been in The Fall, was playing keyboards…and it was something like a band of ex-Fall members and friends. They played various cover-versions that The Fall covered – that they did not write. Like "Mr. Pharmacist" and then there was stuff like Bauhaus and other stuff like that. But when they played "Mr. Pharmacist" I was in the audience, I wasn't playing with the guys but what I felt…it was something like lightning going through my body. And I thought: "Oh my God! I want to do it again!" because for so long I'd never thought I wanted to play music anymore. So after the performance, I went to Steve and said:"That was amazing! I'm surprised you didn't asked me to play!" and he said: " Brix! We never thought you'd do it! We didn't want to ask you. We were too scared to ask you!" And I said: "That's really funny, Steve! Because actually, in secret, I started playing again! And I've written a whole bunch of songs! And he said: "Really?! Why don't we get together in a garage?! and just play together and see what happens!" And I said "Great!" So that's how The Extricated started. It wasn't actually Steve's book launch. But, however, after we decided to do it he said that "We'll get Paul Hanley on drums! We'll get Jason Brown on guitar, cause he's amazing! And we'll ask Steve Trafford who also was in The Fall to play guitar."
So then Steven and I met. We went into a room and started playing. And it was just…as if no time had passed. We were such luck to each other, as musicians! Even after 18 years, we knew each other so well, musically! It was magical! Then we asked the other guys to come and join us. I went up to Manchester and we went into a rehearsal room in Blueprint Studios - Guy Garvey's (Elbow) studio, where we recorded both of the albums. So now it became our home studio. It was fantastic! We got in the room – all five of us and…magic happened! Absolute magic happened! We've all been in many bands but there was something very, very special about five of us together. And then, the next thing was – a promoter in Manchester heard that we were messing around playing music. We had no intention of doing a gig. No intention of anything. Just having fun! And the promoter said "Look! If you fancy doing a gig – I'll put you on at the Ruby Lounge! (Brix note – Ruby Lounge is a small club). And we looked to each other and said "Hey! Do we wanna do this ?" and we were like "Yeah! Let's go!". So, first, we've written our own songs, we took the songs we had each written for The Fall but Mark no longer played. Practically all of them were from the time when I was in the band. So there were songs I wrote like "LA" or "Cruiser's Creek", "2x4", "Lay Of The Land" – songs I was really proud of! As well as some songs Steve wrote. Then we went to Ruby Lounge and we did this gig. Basically, by the time we got off stage…I'm not sure what we had played…I think we might have done one or two songs we might have written…but anyway, by the time we got off the stage we got seven more offers for shows. And that's how it began! And pretty soon we stopped playing old songs from the records. We still play them live, sometimes! They were just songs of The Fall which we wrote, the songs that we like and put them into a set. But now we focus completely on a new material, for recording and going forward!
Talking about your work in general. You, yourself, became a part of the musical scene in the 80s with The Fall, then with The Adult Net. So talking about your current work – in what way does the experience with The Extricated differ from your creativity in general ?
Listening to The Extricated you can hear the sonic thread of The Fall going through it because all of us were the writers in The Fall. And Steve Hanley…Mark Smith even said, when he was alive, that "Steve Hanley's bass playing is the sound of The Fall." Almost as much as Mark's voice. So The Extricated is very much like The Fall. And I have a very pop-head…Which means that when I write, including all the stuff I wrote for The Fall, it's got a melody, it's got a hook, it's got a riff! And I think I write in those terms. So in a weird way, the darker the music – the better it is to me, to add my light to. It gives the perfect polarity. So The Extricated is very much like The Fall and me and very much like The Adult Net crossed with The Fall. Some people say that it's Malibu from Manchester. So there is a hypnotic dark grinding, pulverizing rhythm and…beautiful soundscapes and then big delicious orgasmic choruses. So it's like The Fall with choruses, really.
In the context of your returning to the stage I can't help but ask you – can you talk about your artistic purposes, is there are anything you'd like your listeners to feel? Some sort of emotion?
I can't control what everybody in the world thinks or feels. All I can control are my own thoughts and feelings. So as a musician, it's vitally important, that I am emotionally engaged with what I'm singing and playing. That is coming through me, as if I'm like receiver and a transmitter. And I'm a hundred percent in a moment, lost in what I'm doing. And I'm doing what feels amazing to me. And I'm singing and writing about things that affect me deeply. And since I'm a human being, just as everybody else, with the same vulnerabilities, frailties, fears, insecurities, I've had terrible relationships in love, I allowed myself to be abused...I've lived the life and I suffered, I loved…it's a full life. So when I'm singing, when I put it into my songs, it's something that I hope will resonate with the listeners, will engage them and make them tune into the same feelings they have, as a human beings. It's almost like tapping into universality of feeling. I can only hope that that happens. But I can't control if it doesn't. I don't make music for anyone else, I make music for me and I make music that feels right and good to me and I'm pretty sure that it will resonate with other people because it's honest.
Your first album "Part 2" could be regarded as one of the most interesting musical releases of the year. But how was it for you to play live with your old colleagues again, was it hard for you to get your listeners to feel what you also feel, playing live ?
No, I think I'm very, very good in communicating on stage. That's my gift. I've been on stage for well over 30 years…I had a break but I know how to connect with the audience and they can feel what's coming through me, because it's visceral. But, before The Extricated, I wasn't a front-woman. Mark Smith was the front person in The Fall and I played guitar – I was a second in command but not the front-person. I was in secure at that time…I did The Adult Net but I only did one gig and I was very nervous. I struggled with my confidence, I struggled…I thought my voice was crap…all sorts of things. I had so many insecurities. But when it came time to do The Extricated – it was very scary initially. Because I was singing songs we had written in The Fall. And of course, I was singing them! Not Mark! And there were a lot of people out there that thought "Oh My God! This isn't Mark singing! It's weird!" I thought: well, since I wrote the songs with Mark – I have a right to interpret them my way, as a songwriter. And I grew in confidence. And I had to get it out of me. I could do nothing else. So I embraced it, completely. Grabbed it by the throat and just gave it to everybody with the utmost of intention, honesty, vitriol…and I owned it! Once they got over the initial shock of a "woman singing – not Mark" they really got into it! It's not the same, it's different! One thing is one, one thing is the other. But I had to learn how to be a front-front person. I had a great stage presence already. I knew how to be on stage and hold an audience. But as a singer I had to grow with it. We spent the last three years gigging and gigging and growing to the point we're at now. I love it so much!
One of the most catchy songs on "Part 2" is "Something To Lose". The first one I heard was "LA" – and it was just amazing! but on "Something to Lose" you mixed heavy guitar sound, acoustic chords and incredible energy. A kind of breaking point in the record. There also remain a few songs you recorded with The Fall like "Pet-Trip Dispancer" and "Big New Prinz". So can you say that as an artist you have a tendency to return to your past, in some situations, just to re-think some things ?
Certainly about "LA". When I wrote this song – I wrote it as a love song to the city I missed. I was living in Manchester – cold and rainy and ugly…and I really missed L.A. so…in my heart, when I wrote it, I heard it differently than when we recorded it with The Fall. So I wanted to have another chance to go back and record it, the way I recorded it in my head. Which was a little more psychedelic.
In terms of "Something to Lose"… I don't know how many songs we wrote for The Fall... 15 or 100, I don't know…because we were songwriters, "Something to Lose" sounds a bit like The Fall because we're the same people (laughs)! It's not returning to the past – that's just part of us. Those songs are a part of us. Even on our new album – "Breaking State" there are lots of the songs which are quite Fall-like. There is a song called "Heavy Crown" it's quite Fall-like, as well. You'll see that, you'll be able to have sonic references because we were the people that wrote it – we wrote the music, Mark didn't.
"Breaking State" also has such a point of separation – I'm talking about the song "American Skies" which sounds quite different in comparison to all the other tracks. So for you, is "American Skies" a turning point on the record or just a distancing, creating more dynamics on the record ?
I don't think that we consciously did it, as a turning point. The process was that we all bring songs to the table. And that song originally was brought by Steve Trafford who wrote "Moonrise Kingdom" as well. And Steve is a very melodic, textural guitar player. He creates soudscapes. Although, this song is slightly out of character for the album. I thought that it would be very interesting to put it in. The song "LA" is about the death of America, now. About the death of the old America, before Trump. Of what I always thought America was. And it's basically set to the background of the death of a relationship. I know that it's an odd one out on the album but I thought that it should go in because it shows the breadth of the band – we could do so many things with this band! "Vanity" is another one. It's a more comfortable direction for me, than "American Skies" but again, some people may hear the album and think "American Skies" is incredible. And it's a different thing. In this way, I like to think that The Extricated is a diamond. We have lots of different faces. And, that's just one of them.
As a band you formed in 2014 and released your first longplayer only last year. Then after a supporting tour you started working on your next album. So can you say that you entered into the spirit of the things?
Oh yeah! Once we started, it was all so simple. We realised how well we could write together. And all these songs…they just came out! "Breaking State" was written in less than a year from releasing the last one. It just shows that everything was meant to be, everything is flowing in the right way with us, as a band, because we have a new song "Ready To Go" and this one is not even out yet. So it just shows that everything is working perfectly.
And was this festival experience interesting for you? Of course you're a live-band but still, there are some artists like Tom Waits and The Tiger Lillies who are reluctant to play in big concert halls and stadiums because of their understanding of this club-size energy. Could you compare The Extricated to such bands?
We love all of it. We're a very, very, very powerful band. We're really intense when you come and see us and in small rooms it blows people's minds! They freak out. But at the same time, we had lots of experience in the past, of playing to a hundred thousand people when we played with U2 or New Order…We love that! So we're fully able to take a big stage on in the same way. And also the art of that is to create intimacy. Even on a big stage, to connect with everybody in the audience that you can. Look out and reach out with your mind, reach out with your music and connect with everybody. That is an art. But we love both – we love big stages and we love small clubs.
Returning back to "Breaking State" – you always said that there is some real experience in the basis of your songs. On the coming album you have a song called "Dogface (Lost in Gdansk)" is this also a real experience ?
Well, this song is about a whore. It's about a prostitute in Poland. It's about a woman who had to use her sexuality because it's all she had to achieve fame in her own orbit. And rise above it, and rise through it. And just use whatever step on the ladder that she could. In a weird way, I think all of us are whores. All of us do what we have to do to get where we have to go. Whether it's using your sexuality or whether it's just doing what you have to do…and so…"Go get them, Dogface! Don't let them take you down! It doesn't matter. You can be a star! In your own world it doesn't matter where you started.". In that way it's also reference to me as a "whore". I never was a prostitute (laughs) but I understand the feeling of what it feels like, I understand in a certain way, what it must feel like.
After I first listened to the record, I had a feeling that you just got out of your primal sound, the sound of "Part 2" – a little bit. To something more blues, more rock-n-roll coloured. At least, I can hear such a thing in "Wrong Numbers". So was it something you wanted to try or just something that fell into place ?
All of it just came! Nothing was ever contrived in any way. It just evolved into those things. And of course all of us have a huge depth of musical influences. Whether it be classical, to jazz, to rock-n-roll, to punk, whatever. All those influences are part of us as writers. So interesting things spoke out. We didn't wanna confine ourselves strictly to one genre. We're all musicians and some of the musicians are EXTREMELY skilled, like Jason Brown, who is one of the best guitarists I've ever worked in my life. He can play like "nobody's business" and we decided that we would push the musical boundaries to began to show people that we're capable of music. That we don't have to play three notes! That we can take the music into different places and touch different genres and influences. With it, allowing ourselves to explore. But none of that was a conscious thing. It just happened!
Your music has always been classified as post-punk. With that said, your manner of performance is not very usual for post-punk. Your shows are very bright and emotional. So in this connection, can you say that you, as an artist, always try to break this border and stereotype, a little bit ?
People classify us as post-punk but we're a bit garage, a bit pre-punk, we're a bit glam and there is a bit of pop in there. People love to put you in a category. Especially now with things like Spotify and Apple Music, where they give you genres of what you are. And I guess, post-punk can be used as a kind of "tag", we're happy to take. But with this, I think that it's some kind of garage-post-punk-glam. It's a mixture of lots of things (laughs)!
Talking about experiments. One of your most interesting songs on the album – is "Unrecognizable". First of all because of the wonderful lyrics.
"Unrecognizable" that is a special song! Basically, I need to go backwards because the album "Breaking State" takes you on a sonic journey from the opening of the darkness of "Alaska". It's a sonic journey, but it's also a personal journey for me. Lyrically. All the way through, each song tells the story and leads you to the story. So "Alaska" is about fear and being terrified of your fears, being isolated without the ability to express yourself, being confined.
But, as the music progresses in different songs, each song is like a chapter in the book. And over all, the concept is about transformation, out of the darkness, into the light and into your full-potential. And not letting....not allowing anybody ever to confine you, or trap you. By the time you get through the whole story, through the chapters full of sleazebags, of vanity, about the death and living the body, about transcending…each story all the way through. And when you get to "Unrecognizable" that is the ultimate moment of transformation. So for me, from the beginning of the album, by the time you get to the end – you'd become unrecognizable. You go through the journey and you transformed into something, that was way more than you were at the beginning. All of it is very personal, first of all because these are love stories, relations I had…but what we wanted to do on "Unrecognizable" is literally create magic, using these strings, starting the song off – very, very black and white. With not very much colour in it, telling the story. And when you get to the chorus "Never give up, never shut up, never put up, never let up, never give up I would never back down! I'm holding my hand I can turn this around! Good can be found, I know just what to do. Disinfecting myself, cause I'm poisoned by you. Soon I'll be unrecognizable. You won't even know me, from the person I was!" – That chorus, is something I gave myself to turn it all around for me. As a woman, as an artist and whom people perceive me to be in The Fall to now. What I am now.
And secondly – because of the arrangements themselves. Can you say a little bit about this experience, how did you get an idea to add the violin parts?
When the strings come in, it's actually like "Disney's magic". Like "The sky is opening, and angels coming down, sprinkling magic on you". And that is where magical transformation happened. And it's a big surprise, people don't know we're gonna be using string arrangements! All the arrangements were done by Jason Brown's wife, who is principal cellist in an orchestra. And a bunch of other, highly professional London Symphony Orchestra players. It wasn't just a random quartet – these are some of the most top players in the country! And so she did these incredible string arrangements, which are great because she was living with the songs while we were writing them. So she was hearing them develop. She was able to do something that was very intimate. Not just a hired gun to come in and put on strings. This is very personal! And the song itself is quite amazing! The original bones of the song were brought in by Paul Hanley, the drummer. So it was Paul's song, originally. And that's how we transformed it. Paul only brought one song on this album. He also did such a thing with the last album, with "Hollywood" both ended up being album closers. And both are amazing! But as a team, we write everything together. So one person would bring the bare bones. With it, we all add our parts. All of the guys, would add their music and send it to me. And I'll write all lyrics and all the melody. So that's the way it works. And we divided it equally. We don't say "This person wrote this!" – we all write, The Extricated write everything!
After the release of "The Downward Spiral" Nine Inch Nails continued their conceptual story with "The Fragile" so can you say a few words about your future plans…?
We don't have any plans about the next album yet because we're just about to get this one out. And tour it. But I would not rule anything out. I've been talking to other people, not the members of our band. But it doesn't mean that they wouldn't be included in doing something for stage. Something musical, incorporating dance. Anything is possible. And I'm completely open to all of it. And it would be a wonderful challenge and a great project to get my teeth into. Who knows what's gonna happen…I, myself, am very, very open to any of that.
Danil VOLOHOV
07/11/2018
---