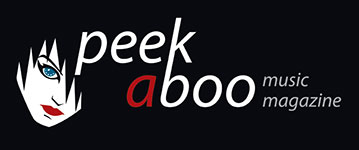 like this interview
---
SONOLOGYST
A 'Vertical' Approach To Music
19/10/2018, Stef COLDHEART
---
A few years ago now I got in touch with Raffaele Pezzella who was running the Italian experimental/dark-ambient label Unexplained Sound Group. Nearly at the same time I discovered his own work under the Sonologyst moniker. Raffaele's work is characterised by a pure experimental approach in sound; a sonic canvas where the composition is centred around sounds/noises instead of the classical verse – chorus structures while always inspired by a central theme. Cold Spring Records just released on CD the album "Silencers (The Conspiracy Theory Dossiers)" revealing all the sound intelligence and experimentalism of the artist. Time for a chat with a passionate and fascinating man.
Sonologyst is characterised by 'the relationships between music and science, music and other art forms, including literature and modern mythologies'. Can you give us more details about these relationships and the procedure, which finally brings you to compose music?
Basically everything is related to my interests and obsessions about certain extra musical stuff. Since the end of the 80s I've been much interested in different forms of art, scientific matters, modern mythologies and paranormal phenomena, or better to say things that science can't (still?) explain. So, like a spontaneous mental river, these things, as matter of fact, push me to find a way to express my fascination and point of view about them. At the beginning I tried with writing, but with the time passing, I found music was the best medium to satisfy that need. When I'm deep into some of that stuff, I start to collect material (books, articles, spoken words recordings, pictures, videos, documentaries and so on), and then musical ideas begin to take a form in my mind; sometimes that process takes long periods like 6 or even 12 months, and eventually I go to my equipment to fix the first bases of a new record.
You describe your music as 'experimental' because most of your tracks are improvised. How does it work when you're in the studio working on a track?
Every time is different and the process always varies, depending of what instruments and background material I'm intending to explore. The more time passes, the more the colour palette increases, by the addition of new equipment and instruments. Generally speaking, I consider starting by exploring the latest instruments I got after the last work. Then I go to improvise with them until I find out something that is close to the idea I already had in mind about the colour of sound, the progression of layers (if there are layers), the mixing possibilities of various sources. At the moment I'm interested to work with a 'vertical' approach to music, which is not that usual in the Western approach. In Western music, no matter if it's mainstream or alternative/experimental, we normally tend to tell some story, with a layers progression, a beginning, a middle zone and a final. That's an horizontal way to conceive the music, and we are influenced, consciously or subconsciously, by this centuries old paradigm. In Eastern music, the thing is different. You can concentrate on a single cell of sound, and explore it ad infinitum, playing around it, and testing all the timbre possibilities about it. It's a more free way to make improvisation, even if it's more risky, cause the possibility to lose yourself in the experimenting process is just around the corner.
I rather experienced your work as made by a 'sound-architect' or '-scientist' instead of a 'musician'. What's your own perception?
Actually when I started to think to create my own music, I had in mind the Brian Eno lesson, so as you can easily imagine, the idea to be a sort of sound-architect was very interesting and fascinating. And connecting that idea with my scientific background it was natural to me to wear those clothes. Some Sonologyst recordings like "Electrons. A Scientific Essay", are like a manifesto of that setting. But I remember other lessons I had in my young age, like the William Burroughs and Jon Hassell ones. The American writer's lesson was a much more anarchic oriented approach to the art in general, even if with a certain habit of the 're-searcher'; in the second case, I mean with Jon Hassell music philosophy, I learnt a more fluid and vertical way of thinking of music. So now I try to blend those different influences in a unique organism.
I noticed you studied mathematics and physics, which are subjects that often come back in the concepts of your releases. The "Silencers" album, which has been just re-released on Cold Spring is a good example, right? Tell us a bit more about it?
"Silencers" album was about a paranormal phenomenon, the 'Silencers' also known as 'Men in Black'. In that case I was more close to the John Keel studies about some strange kind of paranormal events, than stuff like traditional scientific arguments. And obviously the whole apparatus of conspiracy theories around U.F.O., CIA Deep Black Programs, NASA classified tapes, Secret societies and breakaway civilization hypotheses. Probably this is one of my most ambitious works and I'm very glad Cold Spring Records recognised my effort into making that result. Maybe the Cold Spring Records CD-notes are better than my words to describe the musical content of this record: 'Eerie drones, oscillations from the ether, distorted dark matter, signals from other dimensions...'
The music of Sonologyst fluctuates between scientific sonic documentaries and psychedelic abstraction, illuminated by early experimentation of the 50s and 60s, as well as future possibilities of the electronic and electro-acoustic.
I just mentioned the "Silencers – The Conspiracy Theory Dossiers" album. This work, just like a few more Sonologyst releases, makes me think about a sonic documentary. What can you say about it?
Documentaries are one of my most obsessive passions, especially the ones from the 60s and 70s, an era when many new discoveries were right at the beginning, and there was a sort of virginity in human sciences. I often sample short fragments of spoken words from those documentaries that I use in the tracks like flags to orientate the listeners. And yes I like the idea of creating a corpus of imaginary musical documentaries, not soundtracks, but musical documentaries themselves, not needing images because, through the music itself, images can be already in our minds..
You're running your own label Unexplained Sounds Group and its subdivision Eight Tower Records. Can you tell us a bit more about the 'vision' and 'philosophy' of the label and its activities?
This is a wide topic, so I'll try to be as much short as possible. "Unexplained Sounds Group" label was born at the beginning of 2014 as a project focused on a specific mission: 'to produce compilations, better to say surveys, about single countries or regions experimental underground music scenes'. Even if we published very interesting individual works from various artists, like Michael Bonaventure, Ashtoreth, Giovanni Verga and others, the focus remains to highlight the musical scenes from countries and regions of the world, especially the less known ones, like we did with Iran, Latin America, Eastern Europe (a new survey about Lebanese music scene is in preparation). Another focus is to make collective albums based on some common themes like it was with the 'use and perspective of analog equipment in electronic music'. I find interesting those kind of releases for they can give to the listeners a global picture of a certain music movement or trend, and I've always been a lover of compilations by my side; maybe it's an illusory attempt to make order from chaos around us, but the good success we had with the project means it's worth continuing this adventure.
About "Eighth Tower Records", it was born in 2017 as a subdivision of Unexplained Sounds Group. Otherwise Unexplained Sounds Group, Eighth Tower Records comes from my inclination to explore the dark side of art and consequently of music. Also an opportunity to deal with esoteric and uncommon thinking I like to put at the base of the compilations projects, like in the case of the 'aural tribute to the American master of supernatural literature H. P. Lovecraft'. With Eight Tower Records I'm more inclined to produce individual artists' albums when the cultural background is similar and the music fits with the so called 'uLtraterrestrial fRequencies' that is the label claim. In terms of strictly musical contents the label focuses on a post-industrial dark-ambient, not neglecting occult music and experimental noise, but darkly oriented. Also in this case, alike Unexplained Sounds Group, together with some collaborators, we try to create a bridge between music and other forms of art, and the next project will be around an important visual artist. But I can't tell you more….it's a secret for now (lol).
Stef COLDHEART
19/10/2018
---