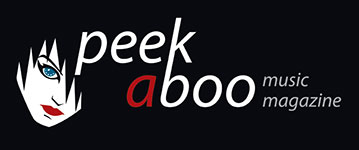 like this interview
---
MERZBOW
Interview with Masami Akita (Merzbow)
18/10/2018, Danil VOLOHOV
---
Masami Akita has already became well-established figure in the musical world. First of all because every noise-release – an album/single or live-recording would be necessarily compared with one of the works of Merzbow. There are more albums in his discography, than in catalogues of most of the major and indie-labels and any of these performances are worth sharing. It doesn't matter if you're a fan of Puccini or Carcass. Most important of all, with the music of Merzbow, is your feelings.
Danil Volohov and Egor Bekker got a chance to speak with Masami Akita about his visiting the USSR and noise-rock culture, about the background of his works and veganism, about future plans and Throbbing Gristle.
When you started playing, you claimed that you want to break down the barriers - in some way. Now you're a well-known Master of noise-rock. But at the same time you don't stop working. Can you tell me, do you think that you, as a performer, have fulfilled your main mission, or are there still horizons that you would like to expand?
Since I had started making music, its motive changed remarkably. Originally, the Merzbow music was unappreciated by people. But in fact, this music gave rise to a style which called nowadays "noise-rock". Probably, at the beginning noise presented itself as a protest to already existing forms of music. This is the musical taste I had and still have.

I'd like to ask about your visit to the USSR. As far as I know, when you played a concert in Khabarovsk, the public took it all quite ambiguously. Tell me, what are your impressions of the concert?
In 1987 I was invited to "Amour Jazz Festival" – I came there with Kiyoshi Mizutani. Also they invited Mr. Kazuo Uehara, who were the pioneers of computer music.
There was "Perestroika" under the leadership of President Gorbachev at that time. USSR invited us as a band using hi-tech technologies. But it seems that they didn't understand what we were doing. At least, we were using some primitive equipment like distortion pedal. They showed us a war museum, invited a circus with dwarfs. In other words I would say that we were warmly received.
However, we felt constant monitoring by the KGB agents. We played at two military facilities. During the first performance, we, as always, were playing noise, however, the organizers stopped us, saying that it is "not musical". Therefore we played the next concert with guitar and drums. And everyone was happy!
The guys wanted our effectors so much, so we traded them for Bayan and Russian dolls. We were paid for the performance but as at that time it was impossible to export the ruble out of the USSR – we had to spend them on the territory of the country. I bought some precious metals. But later I found out that they were very cheap. I couldn't earn even 2000 yen selling them in Japan. However, it was great to talk with soviet musicians. It would be great if we have more opportunities to play in the far East. Maybe we'd be a lot closer.

The members of Throbbing Gristle had a theory about the fact that in the context of the genre, any person can become a performer. As a composer, what do you think about it?
In the second half of 70s, simultaneously with the increase in the popularity of Punk and New Wave, such styles as industrial and no-wave appeared. They could be referred to so-called "cassette tape culture". And the guys making these DIY-cassettes can be called "home tapers". But "anyone" could be an artist. Nowadays, there's Bandcamp, Youtube, where anyone can prove themselves, right?

Cosey Fanni Tutti was the first who used the term "anti-music" while talking with me. Did you have a desire to perform this anti-music? Or at the beginning of your career was your creativity affected by the desire to break all the borders?
I'm not sure that I understand the term "anti-music". I dare say that at the beginning I was quite opposite-minded towards all sorts of things. The things we did at that time couldn't be called "musical". At that time, a sign of good manners was to do "rock" or "jazz". Passionate, toe-tapping rock-music was quite popular. And we the exact opposite. Just noise, without any passion. In other words I would say that we did this "anti-music" advisedly. In the 80s we recorded our music on tapes. Even now, sometimes it's quite hard to listen to Paradoxa Paradoxa live recorded in 1981. When I've started writing noise, rock music turned into punk-rock and new-wave.
At that time people kept saying "Rock is dead!" But with it, punk rock and new-wave co-opted all these rock-n-roll decorations and gradually returned to primary rock-impulse. And I think at that time there were things worth attention. Personally for me, they changed everything. And it wasn't connected with music. I've changed my way of life. Until that moment I wasn't a vegan. I could have been drinking and smoking cigarettes. I wasn't Straight Edge.

In some interviews, you talk rather detached about your project. As if Merzbow is your alter ego. So it turns out that Masami Akita and Merzbow are different people?
Despite Merzbow being the name of my project, I don't associate myself with it.

Many critics are very loyal to the style of the noise. And it will not be easy for the musicians to write another "Tommy" or "The Wall". But in this respect noise is more a language of feelings. But for you, is this the language of the senses or is it the language of experiments? Or maybe something else that I didn't notice?
For me, noise is the most appropriate form of expression. Of course I could play rock music. But I won't be as good at it as the rest. And taking about noise – I've been dealing with this style for many years, and absolutely established myself with it.

As far as I know, you are a vegetarian. A trivial question. In this sense, how much did this lifestyle affect your current creativity?
I'm not a vegetarian. I'm a vegan. Vegans don't eat fish, meat, eggs, milk products – any products of animal origin. And I also don't wear clothes made of animal materials. Veganism has greatly influenced my work and the direction of my work. Since I've become vegan I released lots of works on such thematic as: seal, bear, bird. I'm also in solidarity with such organizations for animal rights as PETA, Sea Shepherd and Wildwood Trust, protecting rare kinds of animals. In 2005 we released the book "Cruelty Free Life", popularizing veganism and animal-rights activism.
I was interested in animal-rights activism in 2003 and at the same time questioned human eating habits. And as a result – I became vegan. I thought that I would interfere with such industries as fishing, meat industry, leather industry, hunting - by the fact of accepting the idea of refusing the products of these activities.
As for the food enlightenment - people living in big cities have a choice of what to eat - therefore I believe it would be ethically correct to refuse nutrition on the basis of the consumption of dead animals.
Earth belongs not only to people. So I believe that we should stop human egoism and learn to coexist peacefully with other species.
In the countries I have had the chance to travel to, the movement of "vegan" is getting wider and wider. Especially in Poland and Western Europe. In Taiwan, for example, the culture of vegetarianism exists for a long time. But in Japan vegetarianism and veganism are not very popular. Historically, in Japan food industry meant vegetarianism, being under the influence of Buddhism - however, now Japan has abandoned this way.
There is also such a term MACROBIOTIC, but it's just a reversing culture of import. Animal rights movement is not very popular. Also as different animal shelters.
Different economic organizations in Japan, recommended making whaling industry a part of traditional culture, making the meat industry stronger with it. The fishing industry put their pressure on vegetarian-movement through the government. It's really sad.
In Japan the vast majority of the people adhere to the principle of "flying under the radar" and in most of the cases, they don't understand people's needs in self affirmation. If you do something the Japanese don't understand, you will be isolated from the rest of society. There is also a proverb "to read an air" which is considered to be the most valuable for blending in. So I think it's quite hard place to live in for people standing out of the crowd.

You are one of the most productive musicians on the planet. Every year you release at least a few records. But I would like to ask - were there any crisis moments in your creativity?
Of course there are lots of moments when it's hard for you to move on. But, usually, in such situations I continue working until I'll be satisfied with the final result. But I think it's quite usual for people creating something.
How do you see your future: full of secrets or open and obvious?
I'm working on two new compositions from an album. They will be released on USB Stick – a first experience of using such thing with my music. One of the compositions has practically random rhythmical coloring. The next will be like drone-work with piano, live-noise and granular synthesis. Also I'll release the split double album with Czech ensemble called Opening Performance Orchestra.This work is quite noisy, heavy and direct-sounded. Also I have plans to play a kind of nostalgic live-show with KK Null. In the 80s we were working under pseudonyms "Merzbow Null" and "Tibet Ubik". I'll play drums in this collective.
Danil VOLOHOV
18/10/2018
---