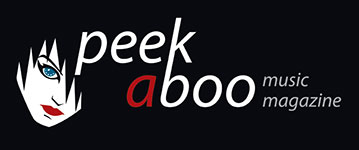 like this interview
---
STRONG PRODUCT, 0KONTROL
What RUSSIAN EBM and ATOMWAVE are all about
06/09/2018, Masha KASHA
---
The Summer is done and the concert season begins. Autumn is bringing to Belgium two Russian projects with very unique styles. Ever heard about Russian EBM? Or atomwave? You will be even able to listen to them for free in Rock Classic on the 21st of September. Peek-a-Boo Magazine asked some questions of the style founders from both of the bands.
Evgeniy STRONG PRODUCT (Russian EBM, Moscow)
Hi could you introduce yourself?
Hi, we are STRONG PRODUCT an EBM band from Moscow, Russia. It is where there are bears, vodka and Bolshoy theatre.
The style "Russian EBM" is a pretty vague concept, could you describe it better?
Russian EBM is almost classic oldschool EBM with a pinch of mysterious Russian soul. And there is no way around there.. We are also not afraid to mix cold analogue bass tunes with lyrical melodies played on traditional Russian instruments like a fife or an accordion.
How did you discover EBM?
God knows. I, personally, (Evgeniy) heard Front 242 when I was seventeen and went through all the outstanding representatives of the scene until, with a helping hand from Nazar from from Deutsche Berittene Spetsnaz, reached the basics like DAF. Alexander (second band member) has always been a gothic DJ and an engineer, so his passion for heavy electro music is almost professional.
What are your favourite bands?
Favourite bands from EBM Nitzer Ebb, DAF, Front 242, Sturm Cafe, Spark!, and of course Depeche Mode, Welle Erdball and Pesnyary (folk pop band from USSR).
Now, are you excited to play in Belgium?
We are very glad to be able to represent our country at the motherland of EBM.

Vladimir 0KONTROL (atomwave, Saint Petersburg)
Could you introduce your project?
Our project 0Kontrol is a mixture of various styles, that we have merged until we formed a completely new style - atomwave. Afterwards Konstantin Nikitin "Stanislavsky", well known by the other electro bands joined our project. Now we are a full trio balancing on the edge of electro (in a studio) and live instruments (at the concerts).
You are also a founder of the post punk band The Quinsy. What is the difference in your approach?
The differences between The Quinsy and 0Kontrol are pretty vague. First of all the sound and the lyrics. I do not personally feel like separating myself from one or the other project. It is all the same family. Since I am not singing on every song of 0Kontrol I am glad to be concentrating on playing an instrument other than the vocals.
Which bands inspire you?
I am inspired a lot by The Cure, Dead Can Dance, Cocteau Twins, Front 242, Frontline Assembly and many others.
Could you tell us what is the atomwave style?
Atomwave is something more subtle and fragile, than just boom-boom-boom. Something coming from the depths of the inner self. A kind of microcosm.
A little message for PAB readers?
My message to the PAB readers is simple - if you are enjoying the music and join the trance through the rhythm you are on the right way. Do not overcomplicate it. The universe itself will find you.
Masha KASHA
06/09/2018
---