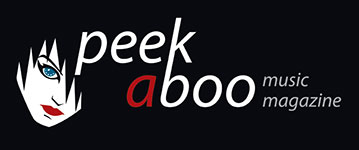 like this interview
---
SOPHYA
Luckily The Human Being Is Bored Easily And Vinyl Saved The Day
04/09/2018, Stef COLDHEART
---
This year saw the return of Sophya. Set up by core members Idan Karutchi and Sonja Rozenblum the band rapidly gained some recognition after their debut album "The Age Of Sophya" (released in 2000 on Pandaimonium Records). The next album "Dream" (2003) confirmed the potential of the band. The third full length "Third Wish" (2006) released on Mutantjasz was a new successful record but we had to wait for more than 10 years to welcome a complete new studio album. "Broken Mirrors" released on Seja Records reveals a mix of cold-electronics, ethereal vocals and dark-wave guitar parts. Sophya hasn't really changed, delivering an intimate and delicious dark work.
"Broken Mirrors" is the first Sophya album in more than 10 years. What have you been doing during this long break and what has been the 'click'/ motivation to write a new full length?
Idan: That's true, other than a few compilation tracks and our compilation LP "Words & Sounds", we were busy for a while as full members in the Dutch group Mecano (now Mecano Un-Ltd), other side-projects and productions, while always keeping in mind we already had frames for a new album for quite some time. So it was a slow process with songs taking various directions and versions, some that never made it to this release and a lot of experimentation with the songs till we felt it was time to have a new album. The motivation was always there, we never really stop creating, also nowadays, we are already busy writing new songs...
The new album reveals a mix of electro-vintage passages and of course the more familiar dark-wave, ethereal-gothic sound. What kind of album did you have in mind and tell us a bit more about the different songs and influences?
Sonja: We didn't have a specific sound or style in mind, which we were aiming to reach.. Each song was individually 'conceived' and was naturally formed into its true direction, we did pay attention though, to making the mood of the tracks as deep and as rich in its sound and production choices.
Idan: Over the years we started loving the studio process, working in a complete analog environment (other than recording to a computer). Things also takes shape and style just by working with some of the gear we use.
"Broken Mirrors" is a fascinating title. A mirror has something symbolic in different cultures, but what did you try to express with this album title and what's the link with the lyrical content?
Sonja: In our case there were a few meanings to this title. It was the transformation one goes through in life, which cracks open their idea of self and the way they are 'reflected' in one's mind.. Also the breaking of expectations one had in the past and trying to see the new directions offered by life's path..
How would you analyze your evolution as musicians/artists since the late 90s when you set up Sophya? Did you notice main changes/evolutions in the way of composing, working together, experimenting with new ideas, mixing and production etc?
Idan: Well lots of things changed, but the basic idea is the same. The main difference is the fact we started when I only had my guitar, a couple of synths & a drum machine, composing our demos this way and then going to a recording studio tracking it to 24 track tape, so we were still very much working in the old-school method, but already sequencing most of it at home so that approach only got further with more gear and recording to computers so the way of writing is evolving from demo stage to the final song instead of recording a demo and then the song in a different session.
Having our own studio also became a big change for the sound-design and experimenting whenever we feel like it so the freedom to create is always there nowadays.
I always experienced your music as something 'emotional'; the kind of music leading the listener to reflect his inner-thoughts. Is it something you recognize and what does Sophya mean to you?
Sonja: Yes, most definitely! We try to evoke those reflections and self dwellings. We believe it leads to self-knowing and deeper awareness, which are both important traits for those amongst us that are interested in self growth and development.
You've now been involved with music for more than 20 years. How do you experience all kinds of changes (digital music platforms, CD sales going downwards, labels closing their doors, internet, social media….) the music industry went through and how do you imagine the future for Sophya
Idan: We saw the end of the 'good days' when we released our first album in 2000 and felt the axe on the industry by our next release in 2003. I think all the first 10 years of the 21st Century were pretty much bleak. The loss of a format made things a bit boring and excitement was gone from the music industry for a while. Luckily the human being is bored easily and vinyl saved the day! As an analogue purist I never stopped buying vinyl since the 80s, so for me I always hoped it was a matter of time till people will realize that it sounded best and felt right and it's the best way to enjoy recorded music in my opinion.
Stef COLDHEART
04/09/2018
---