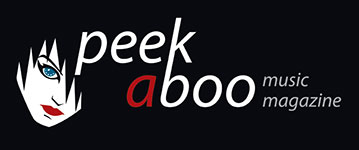 like this interview
---
RAT SCABIES (EX THE DAMNED)
'I never planned to make a solo record... It was something I was doing for fun.'
07/08/2018, Danil VOLOHOV
photos: © (1)Album artwork (2)Nelia Torres (3)Tim Hart (4)The Damned
---
The Damned is a well-known name in the world of punk-rock. First of all, thanks for "New Rose", which without exaggeration changed music in general. The second reason – the band been playing longer then all their colleagues like Sex Pistols and The Clash. Rat Scabies left the band in 1995 but, despite this, he has not ceased to be a legendary figure on the world stage. His new studio album became the first long play in Rat's career, which he released after many singles and co-operation with different musicians.
In this interview, Rat Scabies tells us about the recording of his first solo album and his memories about the punk-scene back in the day.

You released your first singles in 80s – "Wheels On Fire" and "Let There Be Rat". So why have you only thought about releasing a full-length album now ?
I don't know really. I never planned to make a solo record ( laughs ). Pretty much all of the music I did was connected with the things I did with The Damned. Or it was just a hobby. It was something I was doing for fun. Or something I didn't have a real outlet for… so I just kind of accumulated these pieces of music and then somebody suggested I released it now. So it's kind of very good for me because the songs go back quite a long time. But it's also music I have been working on right up to when we mastered the album so it's current as well.

"P.H.D." sounds quite diverse. There are some echoes of punk chords. As well as notes of surf-rock and something reminiscent of The Faces. Summing this experience up we can say that you did a great job! What was the most difficult for you?
The most difficult thing was probably the wait for the record to be released because, as I said, I've never been a solo artist or anything like that. So you have to kind of bare yourself, as it shows everybody things that really were only in my head before. That and I wasn't really sure how much interest there would be – whether people would like it or not. I think that the most frightening thing, was saying "Yes".

The abbreviation "P.H.D." stands for "Prison, Hospital, Debt". Why so pessimistic?
Well, first of all "P.H.D." is a university degree. I thought it would be funny if after "Rat Scabies" it said "P.H.D." and people thought I was smart but the abbreviation stands for "Prison, Hospital, Debt" as opposed to my intellect but at the same time in my life they were the three issues that were around me and those are the reasons why I continued with the record at home-project and decided to release an album.

You just said about this play on words and I remembered "Alice in Wonderland" – there were lots of such things, Carroll used - but however, how it feels to be solo artist ?
It's much easier. It's very insular. Even though I played most of the instruments on the record I do have a lot of friends who helped me to make the album. So in a way it's not a really solo record. It's when other people can add the stuff that I couldn't do…or because they were around with fresh ideas. So it's definitely a very different feeling – doing something on your own.
I guess when you're in a band you can always blame the rest of the group if you make a bad record but there is no get out of jail card with a solo record!

What about concerts ? Any plans for the tour or something like that?
People have been asking me about it and I'm not really sure it's what I want to do. I think if I went on tour to promote this record it would be a kind of every night big show and a different experience to a normal music gig, and I'm not sure whether there would be enough public interest to pay for it. But we're looking into it and seeing what can or what can't be done. But at the present moment, I don't have any plans to tour.
You started your career as a drummer of London SS. After all these years people recognized the band as one of the most influential in punk music. But with it you haven't released any albums except the compilation of your demo stuff. Have you ever thought about what would happen if you released a full album ?
London SS was never a proper band. It never had an entire albums worth of songs etc. But you know, they couldn't find a drummer and there wasn't a singer either. So everybody they knew kept coming in and trying out and auditioning. But London SS never was a band in a traditional sense. I really only played with them a few times. Then Brian and I decided to go and do The Damned instead.

Not so long ago Glen Matlock told me the story about his first meeting with Steve Jones and Paul Cook. Do you remember your first meeting with the rest of the Damned members ?
Well, there were all the different times. Brian was the first whom I met. He was a London SS addition. And they actually were bored with auditioning musicians…They had a television that was playing in a corner. So they were very bored and disinterested and were watching TV while we played. Which kind of upset me. There was a war-movie on the TV and there were airplanes shooting at each other. And Brian James started playing this guitar solo along with what was happening on the TV screen. So he was making noises like the dogfight "E-e-e-e-e-a-u-h! Ta-ta-ta-ta! Wey-wey-wy!". And that was a kind of impressive, we both picked up on it and from that moment on we locked in. I think we realised that we have a great musical empathy when playing together. That's the point in time when and why the life changing decisions were made…

In one of your interviews you said that The Damned as a band had an energy and a kind of aggression – these were the things that helped you to become one of the main punk bands. But beyond that, you are also known as the founders of gothic-rock. Does it mean that you were also quite gloomy skeptics? Or is this the result of Dave's makeup?
Dave was always unique. Even in 1975 he dressed in that same style and by the standards at that time I agree he looked gothic.
On a musical level, we, as a band wanted to progress and we wanted to stop playing things that we had already done and play with more light and shade. And more dynamics than a three minute punk- song. So we started experimenting and moving on to different things. It wasn't we were particularly gloomy or fed up. We just realised that we could do that. So we did. Nothing with the band was ever that conceived or planned. We weren't that smart. We just really went along with the moment. So whatever mood we were in – we would play whatever we thought sounded good. Then we would make it into a song.

It was a kind of strange to discover that you worked with Nick Mason! I think it was one of the things which made "Music For Pleasure" so interesting to listen to. But with it, as far as I know Brian criticized your work with Nick. What do you think about this record ? What memories do you have ?
I think Nick Mason did a really good job! Everybody says now that we should have made a record that would be more psychedelic but actually nobody in the band was being psychedelic, not with the guitars or with any of the other instruments. So Nick really had a tough job of pulling the band together and he didn't interfere with anything that we did. He didn't add, or take away which if I do have a criticism it's that. But he never said "You guys, try to play a bit more like the Floyd on "Ummagumma". There was nothing like that. So he kind of captured us at that point in time, a bit like a snapshot and I think he did that really well.
None of the creative ideas were coming from the band and at that point we were so fragmented that we wanted somebody else to come in and do the work for us! That's why Lol Coxhill was so great to work with on the album. Cause he did come in and kind of handle things and pushed us into a better direction. There was lots of inspiration…
And we did know that it was Nick Mason and not Syd Barrett. Nick Mason had taken as much acid as anybody else in Pink Floyd and potentially it was a good idea. I think it's much easier for me to listen to that record now than it was then. I think we made the wrong kind of album at the wrong time.

For millions of punk rock fans the Damned as well as Sex Pistols and The Clash became the living image of punk rock. So as one of the people who took an active part in "creation" of punk rock. Can you say – is it dead today ?
I think it's still there but I think it's much harder to stick to… I don't think there were ever any rules with punk. There was never supposed to be any. It was only ever if you liked something or you didn't. And if you liked what was happening – it was ok. And if you didn't like what was happening then it wasn't. That applied to every rule. It was clothes, it was attitude. It was the music you listened to. It was your sense of humour. It was all of those those things, and still is.
Danil VOLOHOV
07/08/2018
---