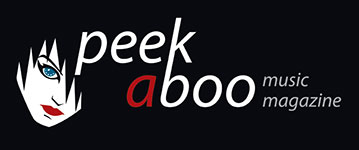 like this interview
---
UNISONLAB
Being A Gear Junkie Is Nothing But A Good Thing…
01/11/2018, Stef COLDHEART
---
Unisonlab is a Swedish solo-project set up and driven by Jörgen Erixon. His sonic brainchild Unisonlab is part of the PLONK- Community, which 'produce high quality electronic music in the machine-pop'. Unisonlab this year released the debut-album "Electrometric" (Razgrom Music), which sounds as an intelligent electro-pop composition influenced by the genius of Kraftwerk. This interview is an introduction to the machine-world of Unisonlab.
How would you introduce Unisonlab to people who have never heard of this project before?
Oh yes, that name issue… Sometimes even I have problems defining what Unsionsab really is! Originally, I had no serious thoughts of becoming an electronic music artist. I came up with the name 'Unisonlab' when setting up a blog on the subject of electronic instruments and the way I use them. In a sense, I just wanted to share my inner feelings about the joy of being unconstrained as opposed to worrying about deadlines etc.
I have always been a keen synth collector and up until a few years back, I have had a lot of questions about why I own so much gear without making any effort of composing and releasing any 'finished' music. Well, with the Unisonlab blog I wanted to tell the world about my passion for gear and that it's perfectly ok to be a gear junkie…
I should point out that I actually have a proper music education and that I have been performing in lots of ways for the last 35 years or so, but not within the realm of electronic music. I studied classical piano for many years and I even considered applying for music college, but I chose a different career. And perhaps this has been the reason why I value the possibility of 'retreating' to the Unisonlab studio whenever I want to rather than when I have to. I want my music and sound making to be fun and relaxing; not demanding or stressful.
So the project has become… some sort of refuge of mine. Unisonlab became an environment, a platform for relaxation and experimentation. Occasionally I just go there – to the 'lab' and listen to old vinyl records or rearrange gear with the sole purpose of focusing on… something else than duties.
But a couple of years ago, I randomly got in touch with an old friend (Mikael Larsson) who is part of brilliant Machine Pop act 'DATAPOP'. He prompted me to share any finished or unfinished tracks of mine since my blog indicated I was at least fragmentarily composing electronic music. I shared a couple of demos via SoundCloud and he noticed heavy influences from Kraftwerk, Karl Bartos, Jean-Michel Jarre etc. Mikael was already involved in the PLONK community and soon after, I was contacted by PLONK co-founder Jonas Lund and he basically asked me to join. Thus, I had to come up with a name for the act and obviously I stuck with 'Unisonlab'. I guess it fits perfectly since 'unison' refers to my love for purity, melody, harmony and timing while 'lab' refers to the experimentation, the equipment, the studio environment and my original idea of 'unconstrainment' leading to creativity.
You say that Unisonlab is 'basically just about my deep friendship with music and gear'. What does music mean to you and what's the importance of the gear you compose with?
Music is my primary way of expressing moods. I can't think of any better means of converting feelings, thoughts and experiences than making sounds and music –be it noodling on a synthesizer, experimenting with effects pedals or composing tracks. Of course my piano skills help a lot since I can hear or dream up a piece of music and almost immediately convert –or even better transform, it into notes on the keyboard, but the main thing is the satisfaction of creating something new and original. Mind you, at that point it just has to be new to me to get the treat -creating and releasing a finished product of course involves further considerations and decisions…
My gear setup is like a palette of colors. Anyone attempting to paint a beautiful and vivid picture would want to have a rich set of colors and I guess that goes for me too when it comes to studio equipment. I'm totally aware of the 'more is less' and 'learn the gear you have' debates but to me learning and managing music equipment is part of the Unisonlab process.
I also like the visuals of some gear. I just love the inviting appearance of say, a Roland Juno-60 with its black panel – covered with sliders and buttons –and its 'almost wooden' ends. It just wants to be fiddled with. Or why not the immense amount of knobs on a Korg Mono/Poly? I mean, who wouldn't want to experiment with that? And no, the unaesthetic look of a Korg Wavestation – although it's a fantastic instrument soundwise – does not appeal to me at all.
All in all, my gear –and how it's set up, is super important to me. I like to have the studio well structured with everything placed according to my workflow and –at the same time, configured for flexible use and experimentation. One of my basic concepts is to have all the gear connected at all times in order to get sound immediately. Every synthesizer, drum machine and module is connected to one of several submixers while effects can be patched in via the main jack field. I recently added a Boredbrain Music 'Patchulator 8000' –an eight channel mini patchbay, to one of my effects sections and I think this is the one of coolest gadgets ever. It's sort of a derivative of the 'Unisonlab' concept of work…
I'm totally honest about how much my actual gear affects my music. And best of all –I do make 'Machine-Pop' so I would say being a gear junkie is nothing but a good thing…
If you speak about 'friendship with music and gear' I think your music sounds as you're deeply in love with Kraftwerk! I even experienced your album as an ode to the band from Düsseldorf, but what is it really all about?
An ode –wow! I am definitely a Kraftwerk fan but I have no ambition of carbon-copying them. In fact, the day someone implies that Unisonlab sounds exactly like Kraftwerk, I will consider shutting the project down… I sometimes like to think about Unisonlab as an electronic music playground, and the connection to Kraftwerk and their music and work is of course inevitable. Some types of their sounds and beats has stuck with me and I don't argue the fact that many of my zaps, bleeps and voices are pretty close. Explaining just why I like those sounds so much is hard, but I guess it has something to do with straying from the mainstream, enjoying the suggestibility of techno and loving electronic sound generation. I am one of those who consider synth-pop, electro etc. being 'punk' –a deviation from traditional rock and pop. I also absolutely love the 'Machine-Pop' labeling, originating from the PLONK crew's common conception of 'music that sounds like it's made by machines, not just with them'.
When it comes to the 'Unisonlab' music I'm all into details. I want things to happen all the time within a track –which may seem contradictory to the machine-like, repetitive beats that form most techno-oriented music, but subtle changes and hardly-noticeable is key to how I work.
Next up is lyrics –many of my tracks emanate from a single line of text. Actually, I have written several songs using a simple lyrics editor on my tablet, which comes in handy as more lyrics are added. While humming different strophes I add chords and memorize melodic fragments.
Above all I love experimentation, so after having recorded some or all of the vocals (run through vocoders or a talkbox), a track can come to life via adding any twisted, untamed two-bar loop recorded from the modular. Then chaos breaks out… I will record tons of snippets and lines and slowly put them together while listening for appealing harmonies and melodies. This is where I traditionally step back and take a long break. I usually let drafts like these rest for several days before deciding on how to finish it.
Tell us a bit more about your album "Electrometric"? How do you look back at the writing- and recording process plus what have been the main purposes and ideas behind this work?
Until this Spring, I had released only singles and EPs using digital distribution. But one day, Alexey Ignatov of Razgrom Music contacted me and he was eager to have me release a CD. I told him I was working on a full-length album due for release later this year, but then he suggested I put together a compilation containing previously released tracks and perhaps just add some fresh stuff. At first I felt somewhat uncomfortable with just packing earlier material, but I soon realized I actually have a group of fans who apparently would like get their hands on a real Unisonlab album! So, in close cooperation with Alexey, I put together an album with carefully selected tracks that I think sums up the Unisonlab brand. We included a couple of great remixes courtesy of other PLONK members which I believe further manifests the PLONK idea of collaboration and uniformity. Speaking of uniformity –what I think is so awesome about PLONK is that although we are all much inspired by the same, narrow-ische that is Kraftwerk, each artist has managed to form their own, distinct sound!
I would lie saying that "Electrometric" is a coherent or thematic album. I mean, after all it's an assemblage of Unisonlab music. But in retrospect, I am very happy with its entirety and now it serves as a benchmark and a takeoff for further exploration and creativity at Unisonlab. I think the title 'Electrometric' was extremely well chosen since it symbolizes the measurement of Unisonlab's present state and condition.
I noticed you're working with modular synths. It all looks like more and more musicians are getting back to good-old analogue equipment. Is it an issue for you and do you feel concerned about the 'old' discussion analogue vs. digital?
I am absolutely not concerned about the discussion you mention. I feel perfectly self-confident about what gear or methodology I use. I produce music using the gear I have and I shift wildly between anything from analog vintage synthesizers to fully digital pocket operators. I often step inside the studio and boot up whatever gadget or instrument I first lay my eyes on and start from there. Sometimes I just crave for patching up some complex and crazy beat on my modular –which often takes forever, and sometimes I go for a preset on a polysynth.
The fact that I have a modular system to play with is partly just because I couldn't afford one twenty years ago… I didn't go down that route due to any thought-through decisions about changing my sound in any particular direction. Again, for me it's just about having more options. To me, modular synthesis is just the ultimate way of experimentation and understanding sound generation. I love the unpredictability while patching up! And as I mentioned earlier, I strive to be able to crosspatch as much gear as possible so the modular system is also perfect for processing sounds from other parts of the studio
Your album has been digitally released on Plonk and as CD on Razgrom featuring some bonus songs. What's the importance of a CD format (which I think remains more personal) nowadays?
I surely wasn't aware that there is such a demand for physical products in some parts of the world. I'm not sure where this is going, but after "Electrometric" I will definitely continue releasing music on CD. I can see the charm of getting a booklet with lyrics, additional information and perhaps bonus tracks. And I must say that putting the graphics together was a fantastic experience. It sort of added another dimension to the album and its tracks.
Come to think of it, now I really have to update the blog since a lot has happened in the last few months…
Stef COLDHEART
01/11/2018
---