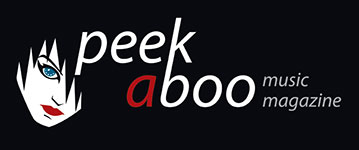 like this interview
---
DAVID J
Interview with David J
22/10/2018, Danil VOLOHOV
---
For the generations of people living in the 80s – when gothic-rock came to be, the name "Bauhaus" became something that goes without saying. The band's journey through darkness to the light became fundamental for further generations of music. From "Bela Lugosi's Dead", to the series of ground breaking albums: "Mask", "The Sky's Gone Out" and "Burning From the Inside".
When Bauhaus started working on their new album "Burning From the Inside", David J had already started his solo career releasing his first "Etiquette of Violence" with lyrical atmosphere, reminiscent of the early works of Lou Reed. But still it was David J. After a number of releases, David pulled away from this post-loureedish soud. Acoustic guitar became the basic element of his music. And all the next albums – more and more coloured. Lyrically. Emotionally. Spiritually.
David J released his last album "Vagabond Songs" over a year ago. After a period of silence the artist announced a new album releasing a new hit-single "Tiny Gun" recorded with David's old friend and the lead singer of the Pixies – Black Francis. Before the start of the anniversary tour of Bauhaus, Danil Volohov got a chance to speak with David J.
In the interview for Peek-A-Boo magazine, David told us about his first pushes to music and the beginning of Bauhaus. About perfoming with Nico and "Etiquette of Violence". About his coming album and sources of inspiration.
Just before our interview has started, I found a few shots of one of your gigs. When you played with Nico. It was really amazing to discover it! Could you please tell me, how did you meet and how did you get the idea of playing together ?
Bauhaus had a gig at a club called "Fagins" in Manchester and she was at the soundcheck. (She lived in Manchester at that time) And she saw us sound checking. And then…she obviously liked what she heard and said (Adopts thick German accent): "I would like to do a song with you!" So we said "Yeah!" and suggested 'Waiting For The Man' by the Velvet Underground. It was a thrill to play that with her! We did it again at another gig one time after that. She wanted us to be her regular touring backing band. Which we did actually consider for about fifteen minutes. It was very flattering but we ultimately declined. We loved The Velvet Underground, loved her solo-material but we had our own thing going on!
Daniel, Kevin and you knew each other from playing in Craze band. How it was for you, when Peter came to the band and you became Bauhaus ?
Well, it completely changed the dynamics and chemistry with Peter there because he's such a volatile powerful force and such an incredible front man! He's really the ultimate front man! So it sort of galvanized and changed the focus and direction of the music. It was very powerful! For the first time it felt like "This band could really make it!"
Your past music always seems to have a kind of deepness of sound. How did you get to this manner of playing ? As I know from Daniel you, as a musicians, were influenced by punk rock.
Yes, using my previous words – it was a galvanizing movement. Seeing Sex Pistols and The Clash in '76. That was very seminal. Kevin and I formed a punk-band that night! It's actually a very familiar story when people would go to see The Pistols playing and then say "We can do this!". So it was the seed for all of us. Then the post-punk thing happened a couple of years after that and that's where Bauhaus started. But we were also influenced by a lot of other kinds of music. Like dub reggae, for instance. It was very influential on us. And of course glam-rock. T-Rex, Bowie, early-Roxy Music. Then there were the things like The Stooges, MC5, The Velvet Underground was huge influence. So all of that went into the mix.
Your music is practically always associated with the gloomy – first of all, because of "Bela Lugosi's Dead" but haven't you ever thought about this template of gothic rock as being about stereotype ?
Yes, we felt that it was somewhat limiting for us. We were always stretching and evolving musically. We didn't want to be put in a little box. And yes, there was an element of gloomy melancholy when we first started but there was also a yearning for transcendence. It's very key to Bauhaus. It's not just going into darkness and wallowing in it. It's going into it with the intention of going through the other side, again, to the light. This element always was important to Bauhaus.
Talking about the song itself. Nine minutes. And despite this your section is quite simple. So you wanted to create a kind of parody-like-rock-n-roll song ? Something sarcastic?
Not at all. No sarcasm at all. We didn't plan that. We never planned any music. It just naturally evolved and came out of us. We just started playing together. And these songs, these pieces of music would manifest…and if it was a good idea – then that was very quickly apparent and we would pursue it. Certainly that was the case with "Bela Lugosi's Dead". It was as long as it needed to be. Sometimes we played other songs in the set that were only three minutes long. It was always a matter of whatever felt right. You just go with your instincts.
When you did began your career with Bauhaus – you were the pioneers. Of course post-punk had already existed – pushing musicians to gothic rock. And of course there were some bands going for self-determination. So as a band, you wanted to create something on the basis of new music, or you wanted to be slightly different ?
We always wanted to be different. We wanted to be ourselves, very individualistic. And we felt we were unlike any other bands.
As a result "In The Flat Field" became not only gloomy and dark but also a bit aggressive. At least, I can hear these two things on the self-titled track, but how did you get to this combination ?
Again, it was unplanned, we didn't plan it. "In The Flat Field" it's a good example of what I was talking about. About being frustrated and depressed. We were living in Northampton and there was a feeling of negativity. We wanted to break out of that. It's a yearning feeling you get from that song. It's not just physically breaking out of it. It's about spiritually breaking out of it. It's something like The Doors when they sang: "Break On Through (To The Other Side )". Transcendence. Yearning for that illumination. To go somewhere…that's magical.
You decided to work on your first album without a producer. It's a bold decision for a young band. What did you feel when all these gothic-rock bands who copied your sound started to appear ?
Well, it was flattering on the one hand. And on the other hand we weren't that impressed. We had contemporaries who we were enormously impressed by. Such as Joy Division and I know that they were really into Bauhaus. It was a natural respect there. Ian Curtis very much liked Bauhaus. And we loved what he was doing. But most of the gothic bands that followed we were not that impressed by.
After "The Sky's Gone Out" you started your career releasing "Etiquette Of Violence" and after Bauhaus released "Burning from Inside" – the break up. Let's talk about your solo-career – how did you get to the decision of playing by yourself ?
Because I felt like band was coming apart at the seams…really. There was a lot of conflict during our tour in 1983. And I was writing songs, I felt like I didn't want to have Peter sing them, because in some ways they were personal. And in the past I had written lyrics like "Bela Lugosi's Dead", for example. I was happy, more happy to hand that and other lyrics to Peter because I knew – he would interpret them in an interesting and creative way and those songs were not so personal. But these songs…I didn't want to hand them to Peter, I didn't want them to be re-interpreted by him. I wanted to have them for myself. So I started recording "Etiquette Of Violence" when the band was still extant…and then when we split up – it was obvious that I should just continue making my own record. So it was a natural process.
"Burning from The Inside" became a highly questionable work of yours. Some people recognize this work as the end of Bauhaus. Another – as the start of Love And Rockets and the rest keep saying that it's something slightly different. What do you think about it ?
I think it was all of that. I think the seed of Love and Rockets was there. And it was down to the circumstances because Peter was ill, he had pneumonia. We had the studio booked and he said that "Just start without me. I'm gonna get better and I'll come in when I feel fit." So that's what we did. He wasn't around so we just started working as a trio. And Daniel and I even sang some of the songs. "Who Killed Mr. Moonlight ?" and "Slice of Life". And then then Peter came down. I think when he joined us he felt a bit left out. It really exacerbated the whole schism that was already happening in the band and I think that record is an audio-illustration of that. I think it's a very interesting album because of that. And there is a lot of friction in it. It has a particular energy. I think it's probably our best album!...in some ways…
In some ways – yes. But for most of the fans and critics "Go Away White" became a quite ambiguous work of yours. As a critic I always rated this record very highly, as listening to it, I feel the kind of dynamics I felt listening to all your albums. What made you record it ? Did you want to put an end to the Bauhaus story ?
At that time we felt we were playing really well. And the live gigs…we felt were the best we had ever done! And when we were doing sounchecks, we started to come up with little ideas. Like new riffs and seeds of songs. And there was something happening very organically. We didn't say: "Oh! Let's make an album!". We just thought "Something is going on here! We should get in to the studio!" So again, it was very natural process. And this album was pretty much made in the studio. We had the seeds of ideas, so we just let those seeds evolve in the moment, like the songs are coming into being. That was captured on tape. The real urgency of the sound and moment of creation.
There were lots of different stages in your solo-creativity. Listening to your first album we could feel a kind of post-Lou Reed-esque atmosphere. But listening to all of your works I can hear some general thing – blues chords. So in this connection, are there any styles of music you're attached to?
Bob Dylan always was a huge influence for me. A presence and an inspiration and certainly you mentioned Lou Reed. Definitely. And Van Morrison. Early Van Morrison. Especially the album "Astral Weeks". Very influential. Nick Drake. I was listening to all this, way back in the early days of Bauhaus. Before Bauhaus, I was listening to all of these artists. They were all very seminal influences on me.
Abstract question – what inspires you as an artist? How are your creations usually born ?
I never try to create. I am just seized by ideas. And I do have a feeling of the muse. It's like being led by this muse. And the relationship with the muse. And it is very respectful. It's like being taken over by a fever. But it's a beautiful fever. And I love this. It's very intoxicating. And it comes upon me. And I have to obey the calling of the muse. That's what it's like. It's a very heightened state.
One of your most spiritual songs – "The Day That David Bowie Died" released in 2016 – just after David's death. From the beginning of your career critics noticed David's influence upon you. How it was for you to write this song ?
I wrote that on the night I heard the news that he had passed. I was on tour and in a hotel room. And I had my little nylon-string guitar in my room. And that song just poured out! I didn't think about it. I just picked up the guitar and I was writing those words. In my head. Then getting them down on paper. And they came very quickly. I had already booked a recording session the next day. To do something else. Then that song manifested and I used that session to record it. It was really fortunate that I was able to capture that. I think because of this it was so alive…and it has that feeling on the recording.
As an artist you're quite close to the acoustic-lyrical format of the music. I remember quite well how when I've been listening to "I'll be your Chauffeur" from "Songs From Another Season" thinking about the special atmosphere of this record. Usually the acoustic format is used by musicians in order to make listeners feel some concrete emotions. So can you say that it's true in your case, or you just like to work with minimum of distortion ?
Well, I don't mind distortion ( laughs )! When it's appropriate to use distortion – I love distortion! But I think that the whole thing is…it's an easier way of work. You just pick up an acoustic guitar and you don't even need an amplifier. And now I just have my phone and I record demos on my phone. And I can do that anywhere – in the hotel room anywhere in the world. It's a very immediate way of working. I first started playing music on an acoustic guitar. So that's my roots. And lots of artists I previously mentioned to you, they're more acoustic. It's really a very seminal influence and inspiration. But when I make a record I like to incorporate different elements. Sometimes these are electronic elements. Sometimes distortion to go with the acoustic. 'Just depends of what the songs are calling for. Sometimes it just needs to be an acoustic guitar and the vocal. Sometimes that feels right. Or sometimes it needs a string section. I just listen intuitively to the essence of the song and it tells me what to add or not to add.
This summer you released a single "Tiny Gun" , recorded with Black Francis. Could you tell me about this work ? Will it be followed by your new LP ?
Yes, that's a really interesting project. It wasn't really a single. It was just a free-download that was given away with a pin, a little badge. But I also put it out as a teaser for this album. It will be a double album. It's a collaboration with this guy called Tim Newman. And how I met Tim…this was about five years ago. I had an album called "Estranged" and he took one of the tracks from that record and reworked it. He made loops and put it through all these different effects. He added new instruments on top and made new remixes, new versions. I get such stuff sent to me all the time, but this really impressed me. So I contacted him and I said "Add whatever you feel!" and he worked really well. Tim also played on my last album – "Vagabond Songs" but this particular project from which that "Tiny Gun" track comes from will probably be called "Vista Variations". And what he's done is – he's taken little fragments from cassette demos that I've had going back to 1980. Sometimes the fragment was ten seconds long. Sometimes longer…he makes loops from these and that generates a new piece of music. He came over to California (Vista, hence the title) where set up a little studio in an airbnb. And I came in and added bits like base-line and guitar parts. But also I had book of dream transcripts, where I have written down my dreams and I read these as spoken word on the top of the soundscapes. We are really pleased with how it all turned out. And talking about Black Francis – it was obvious…he was in this dream that I had had. I just got this idea – it would be great to have him actually saying the line, the thing he said in the dream. Which was: "These holes could have been made by a tiny gun." Dream logic! So I called him up and told him the idea and he did it immediately and sent us the recording. Tim was really surprised as he's a huge Pixies fan. It was great for Tim having this happen!
Also you're well-known as a writer and playwriter and author of such literary works. Haven't you thought about getting some of your ideas to the form of conceptual record or "Silver For Gold" also could be regarded as conceptual album ?
The last four solo records are in a way concept albums. It's not that I intended them to be so. I just quite often notice that there's a theme there, when I'm in the process of making the albums. And it happens because when I'm writing, I write about what's going on in my life. Or what I'm interested in and then I suddenly realise that I have something of a concept album on my hands! They are kind of accidental concept albums I suppose!
Rock music is often associated with something amoral and fatal. And taking into account the life of Edie Sedgwick and her character as one of the representatives of pop-culture, we could say such a thing. Personally for you, rock-n-roll is something fatal or no ?
Rock-n-roll for me is very rich and it's very alive and it's very vital. It always has been and it always will be! I can't imagine living without it. Also it's such a universal language. Such a unifier. It's a great thing. I'm talking with you – and you're from Russia. The reason that we are talking together is rock-n-roll. It's because of the music. That's a fantastic thing for me. In a world that is full of conflict and unrest. Music is beautiful thing, a great unifier. It brings everything together. And I love that!
Danil VOLOHOV
22/10/2018
---