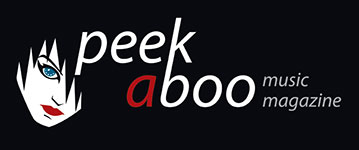 like this interview
---
SIGLO XX
In capitalism everything can be bought, even if it's in contradiction with itself.
25/10/2018, Malcolm NIX
---
Siglo XX has sometimes been considered as the Belgian Joy Division. Their comeback after more than 25 years therefore came as a big event. Their performances also coincide with the 40 years of the band's existence. You can namely see them at the third edition of Breaking Barriers, the Leuven festival that focuses on the 40 years existence of punk. On this occasion, Malcom Nix had an interview with Siglo XX.
We won't beat around the bush. How was your concert at the WaveGotikTreffen in Leipzig ? Did your first gig in more than 25 years meet your expectations ?
The concert was wonderful in terms of organisation and proved to be beyond our expectations. Playing in front of an enthusiastic audience of more than 1500 people was a blast.
What made you bring Siglo XX back to life after all this time ?
It turns out that the band started 40 years ago and on this occasion our first two maxi-singles and mini-LP plus a booklet were re-released, but you should not see any particular reason behind that, it was just the instinct at that moment. Some things simply happen and this time we let it happen. And as usual this was a joint decision, without being influenced by something or someone.
Of course, such a reunion brought rumours of all kinds. How do you define this reunion ? At the moment we only talk about two concerts, and one is already behind us. Will there be more ?
There will be a few more, definitely… but only until September 2019. We can already announce the following dates: 6 October in Milan (Bats over Milan Festival), 17 November in Zeist (De Peppel) and 24 November in Maastricht (Muziekgieterij)…
On 9 November you will play in Het Depot (Louvain) at the Breaking Barriers festival. A concert in Belgium was obvious, but is there actually still an interest abroad for a band which hasn't come up with new material for such a long time and had somehow a bit disappeared from the scene ?
The interest mainly comes from abroad, as it was already the case in the late 80's.
What do you actually expect from the Belgian audience ? Do you have the impression that you are still relevant for younger generations who have never heard of Siglo XX and were maybe not even born or do you think that the audience will mainly consist of old fans who want to see the band live again ?
That's a weird question, because then Mozart and Beethoven would not be relevant anymore because we never had the chance to see them perform either. We do understand your question and also ask ourselves many questions when we see other bands reunions. Apparently it seems to be a trend that the festivals audience rather consists of people over 40 than young people. Yet it also seems that there are young people who discover Siglo XX on the internet and that we can still reach them. Therefore we definitely expect an older audience to show up, but also young people who want to understand what this buzz is all about.
Has a lot changed since before ? Do you have the feeling in rehearsals that your lyrics that were written in the context of the early 80's are still relevant in our current society ?
Of course when you read lyrics, you must always take the period when they were written into account. The same applies to Bertold Brecht, the same applies to The Doors and consequently the same applies to us. The lyrics in Siglo XX were usually the feelings expression of the one in the band who wrote them. Therefore we can suppose that they can still mean something to a lot of people. Not only to those who experienced the restless 80's but also to young people who can project their own feelings. Exactly as there are people who can still feel something when reading a text of Homer or Cicero.
In the last decade, did you follow what's going on in the alternative scene ? What type of music had the biggest impact on you since the split of Siglo XX ?
To make it clear : Siglo XX never split up. We just stopped performing late 1991. We've always had (and still have) good times together. So some of us must have followed the alternative scene, others not.
The interest for Siglo XX has definitely been boosted by the completly unexpected choice of the song 'Individuality' for an ad for the Prada brand in 2015. Many bands would kill someone to benefit from such a promotion, but Siglo XX did not even exist at that time. Did Prada ask for your permission ? How did it go precisely ?
It came to us as a complete surprise that they asked to use the song 'Individuality' for that purpose. We have always liked to annoy. And because the Prada brand is in full contradiction with what Siglo XX has always standed for, we just thought we must do it. Of course they had to ask for our permission first. This way we proved that in capitalism everything can be bought, even if it's in contradiction with itself.
Do you actually have advice to give to young people who want to start an alternative band now? Which are the lessons you drew that others should keep in mind ?
Never listen to old stuff and above all do your own thing.

09.11 SIGLO XX live @ Het Depot, Louvain, Belgium
Malcolm NIX
25/10/2018
---
De Nederlandstalige versie van dit interview kan u HIER lezen bij onze collega's van Dark Entries Magazine!
Malcolm NIX
25/10/2018
---