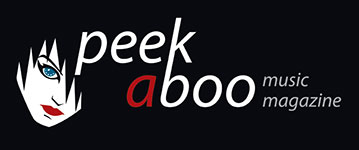 like this interview
---
STILL PATIENT?
Most Of The Good Bands Have To Face A Lack Of Interest Because They Are Just Not Found Or Recognized
03/11/2018, Stef COLDHEART
---
Set up in 1988, Still Patient? is celebrating their 30th anniversary with a new studio album entitled "Zeitgeist Weltschmerz" (released on Schwarzrock / Dark Dimensions). They were considered as one of the most promising 90s gothic formations in Germany and released noticeable albums on Hyperium and Alice In… The band split in the late 90s and finally came back alive after a long hiatus. I had a chat about it all with frontman Andy Koa.
Still Patient? this year celebrates its 30th anniversary. Are there some particular events/moments that come directly in mind when we evoke this anniversary?
Well, 30 years is a long time and of course it was full of good and not so good moments. The scene has changed a lot and so did we. In the beginning we were very restless to get to a certain point of success, not knowing how to get there. We made some wrong decisions about the recordings and the people we worked with, even if some of our fans consider our first releases remarkable, we would have liked them to sound quite different. But after some time we found our path and enjoyed making music and playing concerts very much.
We had a great time playing our first WGT in 1996 and we were also invited to play at Sacrosanct in 1997 and 1998 before it went down and resurrected in 2012. In 2013 we were invited to play the wonderful Sacrosanct festival again. We have seen the best and worse places to play, just like every other band at our stage within the genre. And we are still having some funny and not so funny stories to tell when we meet old friends who experienced the same locations.
But when we recorded our last album before the split in 1999, we knew that it was time for a change. The year before we decided to change our style to something like gothic-metal and I think that was a mistake. We had the feeling there was nothing to do but to take the band to rest. Who would have thought that in 2012 the band will wake up from a 14-year long hibernation to reform and restart work on new material? Not me! But I always had the feeling that Still Patient? was not dead and gone and I thought we made some great songs even if we did not have the expected success. So bringing the band together again and completing it with new members was one of the best ideas. Today we have released 2 new albums and an EP and there is no end in sight. We have the perfect vibe and workflow within the band and we are all enjoying it as much as we can.
Thinking back, we now have the opportunity to get direct feedback from our fans and this is something we did not have back then. Also as a band, we were trying to keep the mystery alive and avoided to get in contact with other bands and people. I have no idea what was the purpose behind that, I just regret that I missed meeting a lot of great people. On the whole, we are grateful for every experience, but we try to live in the here and now and I guess that is exactly what you can hear if you listen to our new album. We took the roots and mixed them with an up-to-date production to get what Still Patient? is today: gothic-rock with a fine tradition and the strength of experience.
I noticed you're planning a special documentary about 30 years of Still Patient? Can you reveal some details about the content and production?
Aren't we all a bit curious to find out what is behind the music of a band we like? How did everything start? What is the true story? Considering me as a big fan of music documentaries I had the idea to do one about us. A lot has happened in the last 30 years -most of it I can't remember. Therefore I have invited former band members and some of our closest friends and companions to tell their stories of being around with us or even being part of the band. But the most important thing is, that we have asked our fans and supporters worldwide, to send us a short clip telling us about their connection to Still Patient? We are still collecting clips and footage and hopefully, we will have something to show by the end of the year.
I experienced your new album "Zeitgeist Weltschmerz" as your best and especially most 'mature' album to date. Tell us a bit more about the composition and can you briefly analyze the evolution in sound and production from the early works till this new opus?
Thank you for that terribly nice compliment! We also feel that this album is somehow the most consistent we ever made. We spent much more time writing it than before but we think we had something like an invisible threat that marked the path. We wanted it to be more atmospheric than "Shape Shifters" but with the same power as an up-to-date production. For those who followed our output in the last years, it is quite obvious that we are not trying to sound like 20 years ago for that is quite impossible. When we reformed the band the most important concern was that we will and cannot be the band we were in the 90s.
We all underwent changes in life and musical influences and so it was quite important for us to move the band to another level. Despite the fact that we are still very connected to our roots and where we came from. That's why Still Patient? still sounds like Still Patient? and will always do. In the 90s we had to struggle a lot with production and it sucked a lot of energy out of the band. Today it is still a stressful process and hard work but we are experienced enough and with the right people to work with, it is much easier to achieve the desired production. We found a good partner in Kristian Kohlmannslehner who had no idea how a goth-rock band should sound, but with his experience and high level of production, we could manage to create a strong new sound which is absolutely comparable with big and expensive productions. And we are very glad that we got the permission to record our Tribute Version of "Schwefels Metropolis" featuring Horacz Bluminth on saxophone. He played the sax on the original version in the 80s and we are very proud of the fact that he was more than excited to support us.
And this time we also had a female guest vocalist. Manja Kaletka from X-O Planet lent us her fabulous voice for two songs. The one, "Breathe", is a re-recording of a demo song from 1997 which we thought had to be on the album for its unique atmosphere bending the arc back to our roots. As you might notice, we like to do re-recordings of old songs, because now we have the possibility to make them sound just the way we wanted back in the days. This is not a matter of lack of ideas, but to ground ourselves to our roots.
Still Patient? has clearly always been inspired by the 80s new/cold-wave music while you also started making music in the late 80s. What makes this period that special and inspiring and does it mean there was no other noticeable music after the 80s?
The 80s were some kind of special for all those who grew up back then and had their first contact to that kind of music. A lot of them still strongly connect music to feelings and memories of that time. That strong bond is alive and unique and cannot be renewed by any other period in life. Music played a prominent role in life and lifestyle. Today music seems to be less important, especially for the younger generations. If you look around and consider the average age of musicians still creating good gothic-rock inspired by that part of their lives, you will understand, that most of them are over 40. There are very few new and younger bands who are working insanely hard to bring back that old spirit.
For us, we are surely connected to our roots, but we are not very melancholic and we are not trying to do what we did 20 years ago. We are inspired by old and new music and it's quite impossible to turn back time. Some listeners prefer bands who are utterly trying to sound like they are straight out of the 80s. I guess they just want to be transported back to the time to undergo these memories and feelings again. The expectations are absolutely comprehensible, but nothing we are trying to fulfill on purpose. We just do what we do.
Throughout the years the band went through multiple line-up changes. I get the impression it never had a serious impact on the music, but I can imagine it's not always that easy to find the right chemistry between all members. What have been your experiences?
When we started in 1988, we needed some time to find our perfect line-up. We were all inexperienced with a vague vision of what we wanted to create. After some time together, we found out what works and what does not. But sometimes a band reaches the point when the correlation between the members is changing and the chemistry gets lost. That was the reason we split up in 1999.
My part in Still Patient? was always to take all the small fragments and create a song. After the split, I was doing the same in other projects and bands and I felt like they all had a musical connection to Still Patient? in a subliminal way. So when I decided to reform the band, finding new members to replace those who could not be part of the new beginning, I was aware that chemistry was the most important ingredient to have a future. Even then we had to adjust the number of band members to get the line up we have today. And still, my job is to put and hold everything together. Maybe this is the reason our music never went off the track -except maybe when we tried to do something else with our 1999 release "Demondive", which was some kind of miscarried experiment to be a goth-metal band.
Back in the 80s bands were releasing music on cassette format and vinyl; next we get the CD format, later on mp3 and today streaming platforms. How do you experience this evolution as an artist and how do you see the future?
For artists like us, it's more than hard to address our music to the right people. Quite nobody buys CDs and it is like no one wants to spend money on music anymore. There is too much going on. Now everybody can produce music on a quite high level without any effort, which does not mean that there is too much good music around. But the fact is, that most of the good bands have to face a lack of interest because they are just not found or recognized. Bands like us need to do much more by using social platforms and even there it is very hard to reach people and get them to react or interact. There is too much non-useful information flooding the channels and wash away the important and interesting stuff. Sometimes I think giving away our music for free would be best because most of it is downloaded and ripped anyway. We are not the ones to change this and so we need to deal with this situation -accepting is something else.
Nowadays music is consumed in a very different way and visual content is very important. As a band, you need to create a visual concept to step out of the crowd and gain interest. This can be done by publishing video clips or having a special stage performance or just be part of the lets-paint-our-faces-to-be-super-innovative crew. Some of them are doing a great job, but some of them are just doing an unnecessary and ineffectual copycat job. Music does not really matter that much anymore, as long as you have a special look you get the clicks. For us, streaming is the necessary evil because it is the only legal way to reach people who are curious about what we do or maybe find us accidentally by listening to similar music. Of course, that will never pay the expenses to produce new output. I really have no idea where this will lead to. But as long as we are having fun in what we do, it will not stop us from trying to be the best band we can/produce professional records and great live shows.
Stef COLDHEART
03/11/2018
---