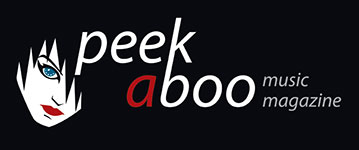 like this interview
---
THE HEARTBREAKERS, THE WALDOS
'Being in a band is a way of life!'
08/11/2018, Danil VOLOHOV
---
When The Heartbreakers accepted the offer of Malcolm Mclaren and came to England, they already became one of the brightest representatives of NY-scene. Punk-revolution was growing fast. Gigs were cancelled, rage was growing. But of course people's primary reaction couldn't kill punk-rock.
Later on, The Heartbreakers confirmed their status of punk legends, releasing their legendary "L.A.M.F.".
After the band's breakup, the former guitarist of The Heartbreakers – Walter Lure, continued to use his creativity with numerous bands. One of these projects – The Waldos. With it, the band successfully pursued their creativity this year, releasing their first album in 24 years.
In the interview for Peek-A-Boo magazine, Walter Lure told about his very first projects, and becoming of The Heartbreakers. About the "Anarchy Tour" and punk movement, about New York Dolls and the Waldos.
Before joining The Heartbreakers you've been playing in another NYC band – The Demons. Can you tell us a little bit about this project ?
Well, I was playing in another band in Brooklyn, called The Stray Cats. There also was Fred Bell, the twin brother of Marky Ramone. It was a way before the Ramones. So I was playing in this band. And then this guitar player came in, cause he couldn't play anymore. It was Martin Butler. And he knew the singer in New York, called Eliot Kidd. So we kind a started a band. So Martin and I left The Stray Cats to play with Eliot. Cause he had more connections. He knew more people, he was a drug dealer and he sold the drugs to New York Dolls. He knew the people in the scene! While I used to hang out with them, he knew them. And in particular, Eliot had connections allowing us to organize a gig. So we started the band. Me,Marty on guitar, Eliot singing. We had been rehearsing in New York Dolls rehearsal studio, cause they were friends with Eliot and I had known Johnny for years! Not on a personal level. Just because I've seen him on their shows, I used to visit. So The Demons played their first show…I guess it was 1975 or something like that. There was a club called "82 Club", in New York, East Village. The club was run by bunch of lesbians. It was a famous place because The Dolls played there, and stuff like that. But, also it was a club with a cool atmoshpere. I came with The Demons at first gig there. That night Jerry and Johnny were in the audience cause The Dolls just broke up and they back to New York. Everyone already knew this happened – it was a week before our show. Everybody discussed that they had joined with Richard Hell, etc. And that night Jerry and Johnny came to The Demons show and after the show Johnny pulled me over to the side and said: "Do you wanna join the band ?" – I thought "Why not ?". They were famous already, The Demons weren't really famous…He liked that music. It was ok, but it wasn't anything special. So I said "Yes!". And then he said an addition. He said: "Don't tell Eliot!" The singer of The Demons, cause he still bought drugs for them. So Johnny didn't want to upset him. So at that time, there were Johnny ( Thunders ), Jerry ( Nolan ), Richard Hell…So the band already had "Blank Generation" ,
"I Wanna Be Loved", "Chinese Rocks". I knew that they were auditioning a few other guitar players. After some time, that we didn't get in touch with each other, I thought that they probably found someone else. Then it was one night, The Demons were opening for three pieces of The Heartbreakers. This gig was in small club in Queens called "Coventry". After The Demons played up, that night, I've been watching The Heartbreakers – the three pieces of them. I knew they needed another guitar player. They'll need somebody just to fill up the sound. So after the show, I was sitting and Jerry walks and says "What do you think about those songs ?" – I said "I love that!". They were really great! "Do you want to join the band ?" and I said "Yeah!" – that was it! I was in the band. Three weeks later we were ready for our first show. There was a July music festival. So that Friday night I played my last show with The Demons. The first show I played with the Heartbreakers at CBGB was completely sold out with lines of people outside whereas the last Demons show had hardly anybody in the audience. So right away, I was in one of the biggest bands in New York city, as the whole scene was taking on – the whole punk scene…CBGB's and Max's.
Talking about the character of your relations with the guys. How do you think, what helped you to find a common language ?
We all liked pretty much the same music. The years before, I used to see Johnny in every concert I visited. At Woodstock. And all these shows at the Fillmore, New York. And the most, I was into the British bands. These were the bands I like the most. Cause they had their style of dressing, I liked the style of their guitar players – bluesy and rhythmic. I hated American bands like Grateful Dead. So I always used to see Johnny at all these shows. Also he was in The Dolls – I loved them too, cause they brought rock-n-roll back to its beginnings. The principle of these three-minutes songs, where you don't need to have a degree in knowledge in music to play in rock-n-roll band. All bands in that point deal were a kind of against of bands like Yes with 20-long songs, which were awful. So The Dolls changed a lot. And I've been there, watching them recording and gigging. When they broke up I had my opportunity to play with these people. We all like the same type of bands. Something rock, fast, 50's…There were lots of common and the same tastes Jerry, Johnny and I had.
And was it hard for you to share vocal-duties with Johnny ? Because, as I know, you changed your roles quite often.
Originally, it came from Richard Hell's work with the band. Because Johnny sang his songs, and Richard sang his songs. When Hell left the band, there was me and Johnny, who was more in creative charge then everything. Johnny was more focused on writing process. Jerry also wrote some songs, which I helped to. Because I didn't like the lyrics. We just got some music, I put some lyrics to it. So Johnny sang the songs he wrote, or he brought to the band. Like some covers he liked. And I would sing the songs I wrote, or Jerry wrote. Of course we put in these songs a certain solos. For example "One Track Mind" which I wrote by myself.
I ended up writing the lyrics to Jerry's songs because he didn't like to write lyrics. He would have a few lines to a song and I would complete the rest. These songs were "Can't Keep My Eyes on You" and "Take a Chance With Me" and one or two others…
Let's talk about your current work with The Waldos. You have quite a lot of songs that can be perceived as flashbacks to your work with The Heartbreakers. Like "Crazy Kids" or "London Boys". Are these just lyric images or can we also find some background here ?
All these songs have connection with my background. "London Boys" was written when I was in the Heartbreakers. I had the music, and Johnny wanted to write the words…So that was actually written when I still was in the band. "Crazy Kids" I wrote back in the 90's. I just didn't record it before. "London Boys" and "Crazy Kids" have a Sex Pistols feel to them. With it, my influences. It's a kind of music I like. But of course, there is a time factor. Some of the songs were written in the 90's. I just haven't recorded them.
But taking into account the long journey of these songs, can you tell if they changed a lot ?
When I wrote the things, it hasn't changed too much. I wrote "Little Black Book" with Billy Rath, back in the 1980's, when he was still alive. That was the only song I ever wrote with Billy. He came up with the bass line and I wrote the lyrics and the chord changes. However, I only ever had one live recording of the song from back then and it was being sung by someone else besides me. I don't remember who it was and I also could not understand the words he was singing. Since I could not find my original lyrics anywhere - I just wrote new ones to put on the new album. That's about songs I have to change…Talking about the rest of them…I had the lyrics, already written with the stuff I wrote 15 years ago, or the stuff I wrote five years ago. I didn't really change these songs.
Lots of people recognize the major influence Malcolm Mclaren on The Heartbreakers. Of course he did more for New York Dolls….But would you say that, despite the fiasco with the "Anarchy Tour", you couldn't record "L.A.M.F" without it ?
At that period, we didn't really know that there was a scene in England. I had read about the music scene in London 6 months before "The Anarchy Tour". It was only a small newspaper article and we never heard any of the music because they hadn't recorded anything yet. We didn't know anything until we arrived that there was a whole scene happening in London. We didn't have the Internet and the other ways of connection so I didn't have any recordings of these bands. But after some time we had this call from Malcolm saying: "Do you want to tour with the band ? We have a whole big tour set up." He said about 26 shows or something like that. We said "Yes" because we were in New York, we didn't have a record deal yet. So fifteen shows that were offered would allow us a deal.
I, myself had been there a year before, for a couple of weeks while Johnny and Jerry has been with the Dolls. But the thing we didn't know, that the night we got there was the night when Bill Grundy's show was on television. It became something incredible…There were newspapers, reporters and journalists following us on all the shows. The reaction of people was incredible. People cancelled our shows. And such a thing would never happen in America! People there just don't get crazy when they hear the word "F*ck". But in any case, the whole country was crazy. The newspapers had the headlines about Postols things. And our being there, with all these problems and people taking pictures of us just made us one of the most popular bands in the world. Grundy's incident gave us publicity which helped us to get a record deal. Of course we didn't make the money, because all shows were cancelled. We wanted to have a showcase, a show of the band that would allow us to have a deal. But we couldn't do this on Christmas holidays cause the whole news were shot down! In early January we went to Holland with the Sex Pistols and played 4 shows there. Then, when we came back we had a showcase gig in London. For all the record industry to see us. Then we played our showcase show at the Roxy.
All the difficulties were mostly affected by the reputation Johnny and Jerry – as drug-users, as being junkies with heroin addiction. London companies were interesting in a band they like, but as junkies were dying…They didn't want to spend their money…Track Records took a chance to us because they need us to keep their label-abilities as well. Whatever, they pay their money for the recording…of course there were problems with songs, the quality of sound.
After getting to the UK, haven't you got the feeling that The Heartbreakers became part of one and new music scene ? Or punk in your understanding was connected with a way of life ?
I wouldn't call it "the way of life". Being in a band is a way of life. Punk…it was more fashion there, then in anything else. Of course there were people starting their own new revolution. New York was a little bit different. Because New York was more dumpy with all this routine, people taking drugs and stuff like that. It wasn't as creative as London was. There were different bands doing different things. Television was doing "beatnik-punk". The Ramones were doing very fast punk-rock. Blondie was doing pop-punk. Talking Heads were doing art-punk. The clothing was mostly leather jackets and ripped t-shirts and jeans but the audience was all a little older than the British kids. A lot of the New York scene was taking heroin and hard drugs whereas the British kids were on speed and LSD and hashish. So the British Kids were louder and crazier than the New York audiences. They also wore crazier clothes and dyed their hair many different colors. The British were more fun. They have some really good bands at that time. But still for some period of time since The Rollins Stones started to play they didn't have anything new. So punk was much more like rock-revolution. It brought music back to its roots, when we just played two-minutes songs. And I, myself, saw punk more less purification of music at that time, with this bringing rock back to its basics. That's what I loved about it! I loved fast, three-minute songs. At that time, American bands were fun. British bands had more style…And punk was one of the variations of these things. Like you're dressing in a certain way, doing your hair in a certain way…Punk was…yeah, it was like a revolution. But with it, it was as something comes into the place.
In 1990 The Heartbreakers had a reunion, which was your last tour. After Jerry and Johnny passed away you continued doing it by yourself. Different musicians working with you change from time to time. There were well-known musicians such as Clam Burke, Mike Ness, Tommy Stinson and Glen Matlock…But how do you feel working with different musicians and individuals each time ?
The last Heartbreakers show was in November 1990. Then there was a tribute to Johnny the following summer after he died. In 2016 we decided to do some shows to celebrate the 40 year anniversary of the release of L.A.M.F. In 2016 we had me, Clem Burke, Wayne Kramer and Tommy Stinson. We did four shows in New York. The first night was very unsteady but the second came out much better. Then in 2017 we decided to do it again but this time with Clem Burke, Mike Ness and Glen Matlock. These shows came out much better than the year before. We played three gigs in New York and three in California. But really, it was just a tribute to The Heartbreakers. There wasn't any special thing. It was more like an anniversary party. But it did incredibly well! There were so many people who love that music so much! There were three shows in New York and three shows on the West Coast. A year before we did just a few shows in New York. And of course, each of these musicians brought their own interpretation of these songs. Clem Burke is a great drummer! And Mike Ness is great guitar player! Glen Matlock is a great bass player! We've been thinking about big European tour. But still, all these guys have their own big band. And they work with them all the time.
Talking about your current work with Waldos, you started your career in 1994 releasing your first longplay – "Rent Party". But, you continued this creativity only this year. Why did you decide to resume your creativity ?
It's all the things on "Who's gonna put the record out ?" In 1992, the record label called "Sympathy for the Record Industry" gave us $7000 to record "Rent Party" in a studio and they later released it on that label. The recording cost more than that but the band chipped in to pay the difference. Around 2010-2012, I gave copies to Jungle Records in the UK to release it again. Because "Sympathy" had gone out of business. In 2013 or 2014 I was playing some shows in Los Angeles and I met the owner of "Cleopatra Records" who offered some cash for us to record another album. I said "Yes!" and it was released back in August. I didn't record anything in the years between 1994 and 2014 because nobody was offering any cash for us to do it. So more we were waiting for all these things to happened.
Listening to «Wacka Lacka Boom Bop A Loom Bam Boo» I haven't got a feeling of dissonance. The record sounds like an ideal continuation of "Rent Party". So can you say that your main benchmark was "Rent Party" or you decided to continue the tendencies you've been working with on your first record ?
Yeah, that's me. That's a kind of music I play and like. In The Heartbreakers I was more creative, I had an outlet to write songs and to do stuff. I had another bands in the 80's, when The Heartbreakers broke up. There was a Hurricane, there was The Heroes…So there were three of four versions of The Waldos. All these time I was playing the same – the kind of music I like. It's like in my blood! I couldn't just do hip-hop songs or stuff like that. These like the same type of things stay in my head. I don't really change anything between one album and another.
But what did you feel listening to the final version of the record ? Was it something like you felt listening to L.A.M.F. for the first time ?
L.A.M.F. had the problems with final version. The whole problem was with versions came out finally. When the original L.A.M.F. came out in 1977 the sound on vinyl was terrible. We made many attempts to get the right sound on the record. Every time we remixed it sounded great in the studio - on tape. But, when it was pressed onto vinyl - it always came back with a muffled sound. We tried many times to remix and repress it onto vinyl, but it came out lousy every time. The studio sound was great on tape but the recording lost its edge when it was pressed onto vinyl. Later on in the mid 1980s it was remastered and released on cassette and CD where it sounded much better. Even a new vinyl version was done and it came out great. I always wanted to sound like a Sex Pistols. And I thought that with this record we can sound brighter. But it just didn't work out.
Talking about The Waldos. How do you see your next record ?
I don't know. That's dumping. I… The Waldos albums we would need more new songs which we could come up with but also we would need a label to support us. It might happen but I don't know for sure. I just don't want pushing everything just for doing another one album.
What's the power of rock-n-roll ?
It's like expressing your feelings and…put it to the world and then the world care. The whole world would see, listen to it and it would make the other people feel good too. So it's the feeling of something you do, the feeling of your expression. It's releasing your feelings…The feelings you may show to the world.
Danil VOLOHOV
08/11/2018
---