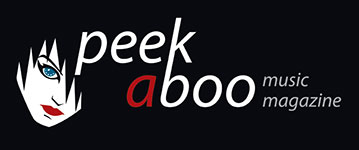 like this interview
---
MICHAEL CIRAVOLO ( BEAUTY IN CHAOS )
'Recording this album is vastly different than producing a new band. '
09/11/2018, Danil VOLOHOV
photos: © Eloisa Limon, German Garcia
---
Michael Ciravolo has been involved in the musical industry since the 80s. Firstly, as just a listener, as we all were. Then in 1996 Michael became the CEO of Schecter Guitar Research, with it, continuing his career as a musician. After years of hard work and self-development Michael finally released the first longplayer of his project "Beauty In Chaos". "Finding Beauty In Chaos" became his opportunity to mix not only different styles but also different individuals. Michael involved such musicians as Al Jorgensen, Wayne Hussey, Simon Gallup, Ice T, Ashton Nyte and Michael Aston in the recording, mixing their personal skills with his vision of new album. "Finding Beauty In Chaos" showed not only Michael's talent but his ability to mix different melodies, chords and people's qualities on one very, very special record.
In this interview for Peek-A-Boo magazine Michael Ciravolo told us about the first steps of his career and work as the head of Schecter Guitar Research, about the 90s and recording of "Finding Beauty In Chaos" and about Al Jorgensen and Simon Gallup.
Let's talk about the very, very beginning of your career. How did you get a guitar for the first time ? And how was your first song born ?
I was 13 and was cutting lawns in the neighbourhood to save up enough money to buy an electric guitar. I think I paid about $50 USD for it and since I didn't know anything about guitars, it was a real piece of junk. Once I figured that out, I worked all Summer and bought a better guitar. First song? A fairly close rip-off of David Bowie's 'The Jean Genie', that I don't think ever had a name!
Usually at the beginning of somebody's musical career stands one big push, something like attending a Sex Pistols' gig. In that particular case we could name lots of bands influenced by them but can you tell us about your first push into music?
For me, being 13, it was seeing Slade on a late-night TV show in my house in New Orleans. It just struck a nerve with me, especially the screaming girls! It lit a fuse in me, I guess. Slade certainly introduced me to more glam stuff like Bowie, T. Rex and The New York Dolls. As fate would have it, Slade was also the first concert I ever went to. I had to convince my older sister to take me to see them. Pretty amazing to think about since Slade was a massive band in the UK but they were not popular in the US. Maybe it was fate!
You came to the music industry in the 90s – the Renaissance period of alternative music - but didn't you have any thoughts about creating a band at that point?
Actually, I'm going to date myself and admit that I came into this industry in the '80s! I get your point of the '90s explosion of 'alternative' music. The Seattle scene mercifully killed the LA hair metal scene and then drugs killed that scene.
In the '90s, it did become a bit easier to be in a band I think. Bands were making affordable records on ADATs. Record executives were now traveling out of New York and Los Angeles to see bands. I know I was really into Nine Inch Nails and Ministry back then … and fast forward 25 years and Al Jourgensen is singing in our studio! Life is funny like that.
You started your work as the CEO in Schecter Guitar Research company in 1996. How did your experience of working in this company help you during the recording of "Finding Beauty In Chaos" ?
Over the course of being the CEO of Schecter Guitars, I have been fortunate to meet some amazing artists and become great friends with many of them. I do know that none of these artists would have been part of BIC if the material was not something that inspired them. I was amazed at not only the time they put in but also the heart and soul they put into this album.
The name of the record is very symbolic. What does it mean to you ?
I had the name Beauty In Chaos and the album title 'Finding Beauty In Chaos' even before recording a note on this record. I have some amazing friends that go out and photograph abandoned buildings, many of which 'nature' has begun to retake. Some of their photos really started triggering something in me … seeing something beautiful within crumbling walls. I had become really disillusioned with how much we are bombarded with negativity and hate in almost every aspect of our daily lives. Social Media, news, movies and even music. To me the cover of this album is exactly what I envisioned, with my two daughters being my beauty.
As a musician, can you say that you like mixing your work with a certain kind of symbolism or conceptuality?
I wouldn't consider "Finding Beauty In Chaos" a concept album per se but it does, at least to me, have common threads, both musically and lyrically throughout. While each singer wrote the lyrics on this record, I did tell them briefly what 'finding beauty in chaos' meant to me. Some took it more literally than others but I do think each of us finds and defines beauty and chaos differently.
After recording with such a number of musicians, could you give some advice, as a musician and producer, on how to retain the individuality of artists you're working with, or you're planning to work with, but at the same time helping them to reach the direction you want them to reach?
Recording this album was vastly different than producing a new band. The singers and players that are part of Beauty In Chaos are all talented professionals with a lot of recording and songwriting under their belt. Everyone delivered their parts with little or no guidance. With that, there were several surreal moments where it was hard not to be just a bit of a 'fan'. Being a big Cheap Trick fan growing up, having Robin Zander sit on the studio couch next to me listening to playback and ask 'what do you think?' Hard not to think of 'Surrender', 'Dream Police' and 'I Want You to Want Me'. I played it cool and said "maybe try that third line again…"
Having Simon Gallup is simply my favourite bass player ever. Having him email me 'so I'm hearing a moving bass line like 'Lovesong' here. What do you think?' - "Yeah that will work!"
Can you say a few words about the process of recording? Was it comfortable for you to work with all these people, including both their and your background ?
Technology certainly made this record possible. Sending files across the Atlantic or to Wayne's studio in Brazil would not have been possible in the past. Michael Rozon, who recorded, mixed and produced this album is world class. He put together the pieces from many different studios and glued this record together. Everyone that is part of this wanted to be part of this. Many have made and sold a lot more records than I have but always treated me with respect and as a contemporary. That is a beautiful feeling.
Usually using the term "album" we're speaking about a musical work, with a certain structure and stylistics. All of your songs on the record are chapters of one book but haven't you got any fear about the final result ?
Actually, I love talking about this in terms of being an 'album' … as in vinyl....the way I bought and listened to music as a teenager. We took great care in the running song order; how one song went into the other, the pacing and how the flow is. This is a long record, almost 80 minutes of music. I know people's attention span is far less these days. The double vinyl is basically spilt into two records, side black and side white. Each with a slightly different feel and mood. We really made this with the hope that the listener would play it through in the order is was made, while looking at the lyrics and liner notes. I know for the most part, this won't happen as all of this thought goes out the window when someone hits shuffle or only downloads a single song…but we can try!
The first single of "Beauty In Chaos" was "20th Century Boy" recorded with Al Jorgensen. I know that both of you are big fans of T.Rex but why did you decide to choose "20th Century Boy" ?
Actually, the first single from the album was 'Storm', but we are talking about doing a video for 20th Century Boy in the near future. As for the song, I think it has one of the greatest guitar riffs in rock n' roll! As we were just starting the record, I had a chance to get Al over to the studio so it just seemed to be a great fit. I know this song has been covered a lot by many bands. I think our version certainly puts an original spin on Marc's song but with some cool nods to the original.
Most of the musicians already understand how their future work should sound, at the very, very beginning of their work. In your case, can you say that the final result differed from your expectations ?
Not really. I had confidence in what we were doing but as this record evolved it became more evident to me that we were on to something special here. I knew I had set the 'limitations' of this record to push myself. One, being the only guitarist and two, to create all of the textures without keyboards, synths or samplers. The music tracks certainly came to life with the amazing words and melodies added by each singer. This record was certainly a lot of work, with Michael Rozon and I putting in easily over 1000 hours but I am proud of our work and Blessed at what we all made here.
What are your brightest memories about working on the record ?
Wow, lots of great memories making this. Michael ( Michael Rozon, the producer of "Finding Beauty In Chaos" – ed.note) and I drinking a lot of red wine and having a blast pulling crazy sounds out of my guitar, my daughters adding handclaps, dUg Pinnick blasting his bass.. hard to pick one. I do know that hearing Ashton Nyte's vocals on 'Storm' for the first time was really a defining point, as it was at that point I knew we could make this record.
Danil VOLOHOV
09/11/2018
---