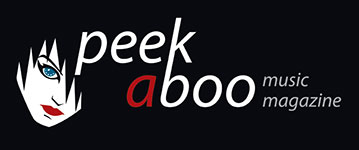 like this interview
---
RUSSIAN DARK COMMUNITY
New groups are always good, it is better to discover something new than to listen to what is already advertised on every site for the hundredth time.
15/11/2018, Masha KASHA
---
Any music is a kind of communication and aims to transmit certain messages... in words and in tunes. And what are the musicians making music without any audience? In this issue we would love to introduce you those enthusiastic people, who have been supporting less well known bands from the darker scene throughout the net. Meet the blog called RDC (Russian Dark Community). They have recently made some worldwide noise with DJs and emerging artists by creating some darkelectro compilations, where everyone is free to submit their tracks. Peek-a-Boo spoke about the blog, the people, the music and the future with the founder of RDC - Vladimir Mironov.


Hi, can you introduce yourself?
Hi, I am Vladimir - the moderator of Russian Dark Community.

Are you alone or is anyone else taking part in Russian Dark Community?
In the Russian community or RDC there are two administrators. While creating a Facebook profile I was offered the help of my friend from Germany, Terry Symmonds.

What can you tell us about the history of RDC?
Let's begin with the facts, I have been leading a community aimed to cover new releases of such genres as EBM / Industrial / Dark Ekectro / Synthpop / Futurepop in Russia for several years. From time to time we received letters from less known musicians with a request to publish their music, which we did with pleasure. About a year ago I decided to create a public blog in the Russian social network VK Russian Dark Community, a platform where anyone could request to publish their works. Later, I transferred the RDC on Facebook.

One day you mentioned that initially you planned to cover lesser music styles. What has changed in the concept?
In principle, the main direction has not changed, in a compilation of Dark Vision we made a concession and invited musicians of such genres as darkwave and gothic rock, but if we talk about the RDC community where the news of the dark scene are now being published... with an increase in the number of subscribers we have a noticeably increased number of music publications from subscribers in such genres are dark ambient, darkwave, gothic rock, post rock, etc. and we are not against that. The only thing we have limited is the publishing of metal bands.

Is RDC only for groups from Russia/ Russian speaking bands?
No, we are open for everyone, RDC is an international dark scene community.

What is the structure of your blog? Is it based only on the enthusiasm of the moderators and the love of music and groups?
I have been looking for an editor for a long time in the Russian branch of RDC, three candidates left before they could start working, one of the applicants asked me the question is: how much is the editor's salary? This question made me laugh a lot. The Russian Dark Community is a project that I did not create to obtain any benefits, we are interested in discovering for ourselves and other new groups, musicians and can give them some support. It is these people who are needed in the RDC team, non commercial and with great love for music :), I am glad that Terry works with me like this type of person.

RDC is especially known for bandcamp compilations... Where did the idea and concept come from?
The idea came when creating RDC - VK (Russian Facebook), that time I was only planning to create a collection from what people sent me for publishing but then I decided to take a step further and made this project more official and international.

The RDC compilation number 4 has been issued recently. Has anything changed since the release of the first compilation?
Of course, things have changed, our compilations become more popular, the community grows and new musicians come to us with a desire to participate. New groups are always good, it is better to discover something new than to listen to what is already advertised on every site for the hundredth time.

What is RDC planning to do in the foreseeable future?
Before the New Year, I plan to come to grips with the design of our communities, both VK and Facebook, in principle, the foundation has already been laid. There is a lot of work and there is not enough time for everything, some issues require financial expenses for the solution of which there is no money yet. For subscribers I will be announcing a complilation which will be assembled in November and will be released in late December. This will be a gift from us and the participating musicians for the New Year.)

And what does the RDC not plan but would very much like to achieve (in the boundless universe)?
I will not say anything about this, there is much to move on and if such a decision is made, it will be a quite visible and reachable universe.

Can you leave a little wish to the readers of the magazine?
Listen to good music and join the RDC!
Masha KASHA
15/11/2018
---