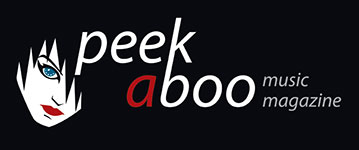 like this interview
---
THE INSIGHT
I don't fucking mind about being played in France or being famous. I just want to play the music I want
04/06/2015, Wim GUILLEMYN
---
Recently, the French band 'The Insight' released its thirth album 'White Noise' (see also: http://www.peek-a-boo-magazine.be/en/reviews/the-insight-white-noise/). A pretty 'postpunk/cold wave' album that refers to bands like The Names, Jesus & The Marychain, and many others. But with a pretty personal style. I like it and I wonder what sort of lads hide behind this band name.

Maybe it's my imagination, but it seems that lately there will be several French bands making a lot of interesting stuff. I think of bands like Naïve, Factice Factory, L'Ordre D' Heloise, Asylum Party… Agree, or is it just coincidence?
Yes, you're right. A lot of independent/underground artist are very creative. Without any consideration for the music's business, they make a very truly kind of music, coming from their minds and souls. I am very happy to hear French bands singing in English because we are not forced to sing in French when we're born in France. French bands are less complexed and have digested their influences very well.

You both come from Rennes? Not immediately an art centre, I presume? What was the reason/trigger to make music?

Rennes was one of the most rocky French town in the 80s. It's because we had a very famous festival in winter called LES TRANSMUSICALES. A lot of great bands and artists played at this festiva,l like Bjork and Nirvana. But for me it's not the reason why I wanted to play music. When I was young, my best friends were my Walkman and my headphones. I spent a lot of time listening to bands like Joy Division, Bauhaus and The Cure. So, I decided to play guitar and started to write songs. A few years later, I asked my brother to join me as a drummer. The Insight was born.

Which are your sources of inspiration?
They are various. I am quiet a melancholic person. Some songs of "white noise " are inspired by tv series like twins peaks and X-files, other are from my past.

How do songs arise? Do you have a certain way of working?

I've got a lot of ideas in my head, some are good, others are not. We always play these ideas in our home studio. Sometimes, we play a riff for 15-20 minutes. During this time, the track is like an improvisation with a lot of ideas. Each member is focusing on his part and then we make a demo. If the demo is good, we work on it in order to keep the essence of the track. The more important thing is to give emotion to the listener as I need to believe in what I sing and play.

Can you tell us something more about the songs on the new album 'White Noise'? What do you want to say and achieve with the songs?

I take time for writing songs. It's very important for me that the lyrics fit well with our music. I usually talk about what I feel inside or what I'm scared about. Some of the songs are inspired by my private life and others are a projection of how I react in a certain situations. It' s like writing short stories in which I can easily find my place.

Can you describe how The Insight is on stage? Is it intense, a visual show?

We love being on stage. We try to play as if it was our last gig. We have tried to put intensity and emotions in all the shows we did in the past. It's very good for the band, because even if we have our own personality, there is a very good atmosphere emanating from the stage. About the visual, we have our proper light show. Each song has its own lightning program. I spend a lot of time at home working on it.

What do you prefer? Live or making new songs?
I like them both. It's two differents ways of living our music. In studio, you take time to create songs, working on each atmosphere and it will never change. So, it's very important to take time for composing and recording. On stage, it's completely different. You give emotions directly to the public, communicate with it. We enjoy it a lot. It's like giving a second life to our albums.

In Belgium wave, post punk has become mainly an underground activity. On a small scale and with an DIY- attitude. How is that in France?
France is a very hard place for bands like us, because we are French but singing in English, and this music is not "mainstream". So you have to do a lot of things on your own, like recording, promotion and finding gigs as well. For the promo of "white noise ", only a few French radio stations have aired our song like "Unicode l 'émission" on radio 666, "les ondes de la crypte" and Radio fréquence Bordeaux (I'd like to thanks them very much for their support). We've got much more support from people outside of France. But to be honest, I don't fucking mind about being played in France or being famous. I just want to play the music I want to do and get the respect for all the hard work done.

Was it easy to make an album these days? I guess it s not easy to obtain the necessary funds to release something? Or is it just a reason to fight back ?
We are very lucky, because we have everything at home to record and produce an album. All you need is a computer with a good sound card and time for recording and experimentation. All the money we had earned with the band was injected in our music. I still have a job, because it's very hard to make money with music, even if you're signed to a label.
A lot of bands use the crowdfunding in order to produce the music. I think that it's a good idea to involve people in your project and to know in advance how the public will react. We did not do that for "white noise", because we were thought that our label Crysella Records would produce the album in a good way, but they failed.

That's really a shame, so what's the next goal?
We will make a cover for a band called Das Project , that will appear on a tribute for the 25th anniversary. We hope to be able to quit our label Crysella Records in a few days in order to release our album "White Noise" in good condition (not on cdr this time). We are still working on a tour and looking for a booking agency.
Goodluck with, hopefully soon, the new release of 'White Noise'!
Hopefully we can see The Insight on stage around Belgium too!
http://www.theinsight.eu/
https://soundcloud.com/the_insight
Wim GUILLEMYN
04/06/2015
---