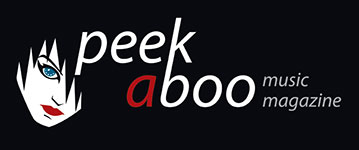 like this interview
---
THERION
I will never forget how it was to struggle with my music, doing very tough tours as a support act and the stress of living on a month to month basis economically.
06/05/2015, Benny CALUWE
---
Therion, the adventurous Swedish symphonic metal band, soon will perform at Eurorock for the 3rd time. Cristoffer Johnsson, the founder of the band, was so kind to take a look at the past and the future with us.
Therion started as a death metal band and later evolved to gothic metal and then symphoncic metal. Those changes in style are they due to the many line-up changes in the band? Or is it a necessity to explore?
No, I just wrote the music I did regardless, line-up changes had nothing to do with it. But breaking up the very first line-up may have accelerated the experimentation in the band. I recall using ideas for the third album, that the guys in the original line-up had rejected for the previous album.
It's almost 20 years since your breakthrough album Theli. How do you look back on this period now?
I've been very fortunate to have this situation where I could both do what ever I wanted musically and at the same time make a good living out of music. That was my big dream since I discovered metal music in 1983.
Musically Theli changed Therion from being an odd band that only had an underground following, to a big act that got front pages on big music magazines. It also gave me totally new resources to work with in the studio.
I will never forget how it was to struggle with my music, doing very tough tours as a support act and the stress of living on a month to month basis economically. Between 1993 (when I moved out from my parents house) and 1995 I lived like a rat, with no financial security what so ever. I stayed in 29 sqm one room apartment in a bad neighbourhood and for 11 months I even shared it with a friend who slept on the sofa. I survived on pasta with ketchup for food and had to sneak on to the local train without a ticket each time because I never could afford a ticket. So when Theli came, the success it had was not only a musical victory, it also enabled me to eat normally and not worry about being kicked out from my apartment each month for not having cash for the rent. Everything didn't turn to gold overnight with Theli. But it was the breakthrough and where it all turned. We still had big debts to the record label and continued to do quite tough tours as a mid act in package tours. The big change came with the Vovin album two years later. That changed everything.
Another classic, the Therion album, of which tracks are still often played live, is Vovin. Vovin is said to be your best selling album. Looking back on your extensive discography, do you consider Vovin to be the quintessential Therion album? Or is there another Therion album that you are really proud of?
Vovin was the album that established us as a big band. Theli broke the ice, but it was Vovin that made everything possible the way it has been for the last 15 years.
It was by far our best selling record and it will always feel different from all other Therion albums to me as it was actually my solo album. With Theli followed band chaos, with old members not liking the new direction, huge alcohol problems, aggressions and other things. In the end I was left with only a session line-up that I made concerts with. They were in most cases not on the right level for recording the next album and the only one that I offered permanent membership was Tommie Eriksson, but he wanted to go in a different direction with his own band and preferred to stay as a session member. So I recorded Vovin completely alone, using studio professional musicians from Germany who I never even met before they came to the studio to record. We never rehearsed together or anything. They would go over the songs with me on the guitar and they would write down on a paper what to play and then go into the studio and play it reading from the paper. As far away as you can possibly get from having a band. But it worked, they did a great job and the songs were very strong and more accessible than before, so the album did exceptionally well.
What I like about Therion is that you are never afraid to try something surprising. Once you covered an ABBA song (Summer Night City) and on your last album, Les Fleurs du Mal you, surprised us with cover versions of France Gall and other French chansons from the 60s and 70s? Where did you get the idea?
I listen to a lot of different kinds of music and always managed to see through the "cosmetics" around the composition and enjoy the essence of a song, even if the music style in itself wasn't my type. Imagine some other artist (in a style you don't appreciate) make a cover of say "Lemuria" (a song that easily could be re-done into many different styles and also one of our most popular song). And let's pretend you never heard Therion and only heard that cover of Lemuria, would you then have been able to appreciate the composition and think it was a great song? It could of course depend on the type of cover. But I think most Therion fans sadly would have missed the soul of the composition if they only would have heard a hip-hop or rastafari version of Lemuria. Most music fans in general are more sensitive to the cosmetics than the quintessence of a song. This is something I've learnt over the years.
Speaking for myself, I was always the opposite and very good at finding the essence and soul of a good composition, no matter what "clothes and make up" it wore. So over the years I discovered hundreds of songs in music styles which I never thought I would like.
ABBA is maybe not a good example, because I grew up with them and always loved them since I was 2 years old. The song "Intermezzo" was one of my fave songs at that age (along with Beethoven's 5th, - broad music taste already back then). But the old french ye-ye and baroque pop music are a good example. There are tons of stunning compositions among those artists, but it's unlistenable for most young people today because of the sound, the arrangements, sometimes the voices - and of course the entire appearance with the image and so on (it may not appear particulary cool for a french metal head to admit he/she likes a song by France Gall). And when doing the Les Fleurs du Mal cover album, I wanted to show exactly this, how the soul of a song is what matters and migrates them to an environment that our fans would feel more familiar and comfortable with and could enjoy.
And how did you select the songs? Is there a common theme?
I just picked my fave songs from that era. Song that I've listened to for years and then I just played around with them to see which ones that could be transformed into Therion. There were a few songs that didn't work out so the demos or even partial album recordings were abandoned.
There is a very nice video made for Initials B.B. (Serge Gainsbourg cover) - Check out the video below - what is the idea behind this video?
The idea was (in a very shortened explanation) to show how predictable people's reactions are and how this can and is exploited again and again in marketing. There are certain buttons you press and you get the desired results just as easy as when you put a coin in a coffee machine and press a button. If you compress everything I've learnt (in 28 years in the business) about marketing and people's reactions, you can say's this video clip.
I also wanted to make a political remark against the unpleasant radicalization in western feminism (especially in Sweden). I've stayed away from politics in music since early 90s and in general I don't think artists should use their platform for politics. But this whole thing was a part of my 25 year anniversary Art Project, and I wanted to connect with some of my ideas from the beginning of the band.
In the video we see the black letters BB on a white disc on a red background. When Marilyn Manson and even Nicki Minaj used similar symbols, reminiscent of nazi swastikas, there was a lot of controversy. Did you also get negative reactions about this?
Not really. A few remarks about it, but no accusations or even very negative remarks actually. Basically all negative comments concerned the bare breasts in the video. It's interesting to see how the reactions are when you mix two controversies. One would think it would cause a double reaction, but it seems like boobs are the most loaded symbol you could use, so it kind of covers everything else. This was the only reaction that took me by surprise really.
After Les Fleurs du Mal you started writing a Rock Opera. You played excerpts from this Rock Opera on tour in 2014. Will it be released on CD as well? Or do you have other plans for the future?
There will be a studio version of it. Compare with Jesus Christ Superstar and other musicals and rock operas, there always exists studio versions on CD, but when you think of them you normally refer to the live performances. The same will apply to this (or at least that's how we imagine and intend it).
We're taking one thing at the time, so we don't have any other plans but finishing the rock opera.

Soon Therion will attend the Euro Rock festival for the 3rd time. Therion played there as well in 2000 and 2001. You played with a 6 headed choir back then. With how many people will you be on stage this time? And what can we expect?
Yes, I remember playing there in 2001, especially as it was a really good show. Well organised festival in general and very good catering in particular (one of the best ever).
Since 2007 we use 3-4 soloists instead of a choir on stage. It sounds better and make s a better show.
Benny CALUWE
06/05/2015
---