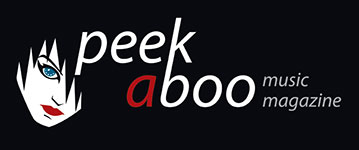 like this interview
---
IRIS DIVINE
I would describe our sound as a vast collection of both individual and group-fed influences that range from Rush to Deftones to Trifonic to Sepultura to Taylor Swift.
29/03/2015, Wim GUILLEMYN
---
Iris Divine has a new album out, reasons enough for us to interview these fine men!
First of all, I want to congratulate the band with the new album. I really enjoy the sound, the variation and the vibes on it. Who are the people behind the music? How would you describe the band?
Kris: Thanks so much! We really appreciate it! Iris Divine is made up of Navid Rashid (vocals/guitar), Brian Dobbs (bass), and myself (drums/keyboards/programming). I would describe our sound as a vast collection of both individual and group-fed influences that range from Rush to Deftones to Trifonic to Sepultura to Taylor Swift. Instead of directly calling out those influences in our music, we use them as a blueprint in our overall writing style to hopefully capture something new, perhaps a bit unexpected, and hopefully that appeal to a diverse set of listeners.
How does the songwriting mostly happen with your band?
Kris: Navid is the primary architect of the band; he brings in the majority of the riffs, melodies, and just overall seeds for our music. From there, we just dig in and jam on the ideas and try to come up with different interpretations, interesting (and often atypical) ways of approaching the rhythms underneath a main idea and how we can help enhance each other's parts. Once we have the basic foundation of a song established between guitar, bass, and drums, then the vocal melodies, lyrics, and keyboards start to come into play.
In Europe you are rather unknown. But maybe with this album it may change. How about the interest in your own country?
Kris: We released "KARMA SOWN" on our own for a brief 2 weeks late last year before pulling it at the advice of management in order to land a proper label deal. During that time, the feedback was massively overwhelming. The music climate today is really…odd, so to have the kind of response it did then, and now with the build up of the label release, it is just a surreal place to be at in our heads. To your point about Europe, we have actually received a nice handful of reviews from Germany and a few other places, and there too the response has been amazing. Unfathomable really. We couldn't be happier.
Is there any chance that we see you guys performing through Europe? What can we expect from Iris Divine on stage?
Kris: We would LOVE to play in Europe. We are not sure of the chances at this point. Right now we are looking at doing some small tours in the US, but hopefully something across the ocean can be achieved down the line.
As far as live performances, you could expect us to take a few risks. For instance, at our local CD releases, instead of just playing the songs of the album, we played a number of newer songs that will be on the next album. We also really like opening our set with "In Spirals," which is the instrumental from this album. We try not to take a typical approach to our shows, or to any aspect of what we do for that matter.
Sometimes I hear a crossing between two styles: thrash metal and progressive rock. That makes a good combination. Are this the influences of the band we hear?
Kris: Oh absolutely. As I mentioned earlier, we have a wide range of influences throughout our band that end up referencing themselves in the music at some point. Navid is more of the metal guy in the band, but we all share a common love for progressive rock and metal, no doubt.
You are a trio and yet the band sounds very full. How do you manage that? With three you have limits, but also advantages. Agree?
Kris: Thank you! We have had quite a bit of feedback in regards to the sound even though we are a 3 piece band, and that is what we like to hear. For us, I think it is all about the approach to the songs and how one instrument works against the rest. I don't think there is that many times on the CD where everyone is doing exactly the same thing, or maybe the drums, guitar, and bass are in step with each other, but the keys are taking a different approach. I think between that and a lot of the angles Navid and Brian take with their note choices, it really gives this impression of a busy palette, but hopefully it never comes across as pretentious or self-indulgent. That is never the idea for us.
As far as limitations, we don't feel limited at all. I see only advantages as a 3 piece band. We actually looked for a 2nd guitarist for quite some time, but during that process we continued to write and we found that nothing was missing from our perspective whatsoever. It just worked and we opted not to argue with that. Our chemistry is at a place where compromise only really comes into play with the smaller details, both in a musical and a personal setting. To me, it feels like a well-oiled machine the majority of the time.
I already read a lot of good critics on the album. What do you hope the future will bring?
Kris: Thanks again! Our main goal at this point is to get this album in front of as many listeners as possible, do some touring, and then really start focusing on the next album which has actually been in the works since before we started recording "KARMA SOWN." From there, we want to continue doing what we are doing and hopefully have a long, sustained identity in the prog/metal community.
Thank you for the interview! Hope to see you soon on some stages in Europe.
Kris: Thank you for your time as well!
Wim GUILLEMYN
29/03/2015
---