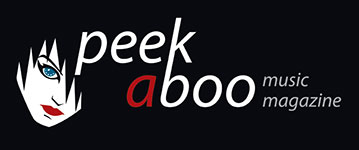 like this interview

---
ACUS VACUUM
it's a very great adventure to be part of Trolls et Légendes!
21/03/2015, Filip VAN MUYLEM
photos: © Ludovic Graulus from Red Beast Graphic (first 2) & Marc A. Deckery
---
Acus Vacuum is one of those surprises for Trolls et Légendes, you might even run into them! I was fascinated by their sound and name, and I took some time to ask a few questions...
First of all, who are you?
I'm Simon, and I'm the leader of Acus Vacuum. We have 4 musicians in the band: Charlotte (bass drum), Steeven (bagpipe), Pierre (drum) and me as the second bagpipe player. We play on medieval bagpipes that I make, called Charmuzelles.
When did it all started?
Well, everything began a few years ago (4, I think). I played in an pure medieval music band and after some time, I was a bit bored: always hear the same music that all the bands play... So, I decided to set up another band with my brother. He helped me to set up the Acus Vacuum project. We first played just the two of us. After that, I wanted to have a complete band and I have enrolled Charlotte (my girlfriend) into it... Then we met Steeven and he joined the band in 2013... Sadly my brother had to leave the band because of professional reasons and we found Pierre last year to take part of this adventure!

Can you describe your music style?
Our music style? Pagan-folk, neo-medieval,... this is simple music, played by simple people for simple people!

From where the name? What is the idea behind the name?
For the name, I wanted something that sounds serious, but with a funny twsit/idea behind it... The name means "the empty pourses".

You will play during The Trolls & Légendes festival in Mons, can you tell us more (when, where)?
We will play on the market during all the week-end and every day, we will play a complete set on the new outside stage (saturday at 5pm and sunday at 3:45 pm on the stage).
What can motivate people to come and see you?
When we play on stage, we have the habits to offer a bottle of home made Hypocras (medieval aromatised wine) to the most motivated group! That always motivates people! We also have our beautyfull dancer Audrey, as a huge asset to get all the males' attention
How does it feel to be part of this giga festival?
I think it is a very great adventure to be part of this! We are very lucky and we know it! We will appreciate each second of it!

Who do you want to meet and greet?
We all would like to meet many artists, Eluveitie, Corvus Corax, we will share the loge with Huldre! We also have many friends to visit during all of the festival, bands, writers...

Do you create your own clothes or do you buy them on medieval markets?
Charlotte designed them on paper and then we ask a tailor to make them. All the leather stuff is home-made.

Where did you play before? Can you tell us about special places you have played?
We played many places before Trolls et Légendes. We often play on medieval markets and festivals. Last year we played for the first time on stage at "les Anthinoises " and that helped us a lot to get the level up with Acus Vacuum!

Is this your first interview in English?
It is our first interview in English, o yes!

Do you have more than the snippets we get on Youtube? Plans for a recording session?
Well, there are many videos on youtube, but we should get (may the gods hear me) our cd out for Trolls et Légendes! But that is supposed to be a surprise!

What will the future bring?
I'm not a medium, but I hope many good surprises, many festivals, and all the best we could hope for!

Thanks a million Filip ! Hope we will meet you there !
Here you find an overview of what can be found on our website about The Trolls et Légendes-Festival 2015:
Friday:
Naheulband (f), Feuerschwanz (d), La Horde (b)
Saturday:
Eluveitie (ch), Tanzwut (d), Huldre (dk), Nook Karavan (b)
Promo links:
album review Tanzwut Freitag der 13.
album review Tanzwut (Eselmesse)
Sunday:
Corvus Corax (d), Rastaban (b), Cuélebre (sp), Cesair (nl)
Promo links:
These bands will play during daytime:
A great compilation:
La Guilde Folk - Wild Folk Pagan VOL III with Cesair, Rastaban, Cuèlebre … Click here
Filip VAN MUYLEM
21/03/2015
---