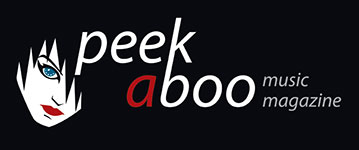 like this interview

---
ATARAXIA
We all are one and separation causes blindness and had a destructive power.
03/03/2015, Tom PLOVIE
---
Twenty years ago, Ataraxia came to Belgium for the first time, their first 'foreign' concert. Since then, they performed regularly in our country, bringing us their marvelous ethereal, esoteric compositions. Meanwhile, it is eight years since Ataraxia visited our regions, and so the performance on Black Easter is more than welcome. In addition, the group released a new CD in 2014, and in 2015 another one will follow soon. The ideal opportunity for a long interview...
How would you describe Ataraxia, as a group, to someone who doesn't know the music?
For ATARAXIA making music is a sacred act, a sort of modern ritual to celebrate the elemental forces. We go back to observe our origins in a way that is nearly forgotten. Music comes from silence and becomes silence again, just like a ritual starting from silence and ending into silence. Listeners can choose their own path to follow and explore. Along those unique paths everyone finds his/her lost memories, hidden fears and deep desires. For this reason a concert is such an important thing: it enables everybody (both musicians and listeners) to explore their own unveiled essence, their origins.
In our music you can find a deep attraction and fascination for the medieval, renaissance, Celtic, baroque, opera, waltz, flamenco, Oriental music, 80s darkwave, avant-garde, elegiac and Mediterranean atmospheres, Gregorian and liturgical chant, heavenly voices and symphonic music... All these genres belong to very different places, cultural and historical periods. We feel their presence so spontaneously in our lives that we feel the urge to melt, transform and filter many of those in our albums. This mosaic of sounds and languages embodies the love for all of this. Our music has been called many genres like neoclassical, people folk, fantasy, ethereal, medieval, baroque, fairy, cabaret and much more. We simply look for beauty, harmony and grace. All this is timeless.
Ataraxia is a Greek term, used by Pyrrho and Epicurus for a lucid state of robust tranquility. Is this the ultimate state you want the listeners to experience during a live concert?
The meaning of the word ATARAXIA is just like a path in front of us: we are walking on it. We could translate it as 'vibrating balance'. Our music is not meant to stir up pathos. It functions in going deeper in order to touch the chords of our most primal nature: the one hidden behind our ego, our fears, our defences and masks. Through music we can re-live our most natural and spontaneous pleasure of being. Through the perception of beauty we feel the warmth and presence of those energetic forces controlling the cosmos.
At the very beginning ATARAXIA's purpose was to eliminate all struggles inside us, as a sort of catharsis. It was like a cry to be free, to be empty and to purify from all what has become a barrier, to come to the original innocence. We had to be re-born: finding a new innocence after dealing with chaos and pain. We want to go back to a holy source. Purity and transparence in music goes with personal enhancement.
It has been 8 years since the group was in Belgium. That is a long time ago. Any particular reason or no special opportunity?
Simply: there was no special opportunity, but now it has come! I think our very first concert out of Italy was in Belgium about 20 years ago. So the Black Easter Festival is more than a pleasant opportunity: it is a real anniversary!
Last year Ataraxia performed regularly in China. Is their a special connection with the country or audience over there?
We toured for the very first time in China in 2010 and we returned in 2011, 2013 and 2014. All these tours were conceptually different. One of them was actually huge: we visited ten different regions of that enormous country. We got in touch with Chinese promoters and audiences after a re-issue of one of our albums. After that two Best Of's followed and we had the chance to meet and play for a very receptive audience. They were sensitive to most ethereal and intimate songs as well. We played at beautifull venues and all was well organized. We really enjoyed all those experiences. There was no free time, but playing one day after the other with such a response was something we will never forget.
The concept album 'Paris Spleen' stands out on the Ataraxia repertoire – and one of my personal favorites -, how did this album start and will there be a follow-up of that kind?P
ARIS SPLEEN meant irony, provocation, the bitter-sweet side of ourselves. It started while walking along the boulevards of Paris - or any other big city – where we were confronted with two contrasting worlds: on one side the opulent and trivial world of consumer's culture, on the other side wrecked souls full of rage and misery... So we returned to Baudelaire's times and saw ourselves as visitors of those popular fun-fairs where freaks where obliged to show and sell themselves for survival purposes. Even in these horrible and miserable conditions, life continued in the midts of all that pain and decadence.
A very innovative photographer, who lived at the end of the 19th, beginning of the 20th century, helped us with his shots, taken in popular quarters where the wretched ones lived. He avoided self-celebration in order to show - in a very poetic way - the 'other side'. We felt a deep urge to release this album and we did it without any effort and in a very short time. We needed this and went on with this project releasing a follower, SPASMS, in January 2014.
After this release we were astonished by the public reaction. In particularly with the live show many of them found their own world, history and memories or simply had fun and experienced ATARAXIA in a completely different perspective. We are gratefull towards all the listeners with whom we had the chance to share all of this! This gives us hope about the open-mindedness and self-irony of many listeners.
What i's your favourite record of all time and please state why? Is their a personal favorite or highlight within the Ataraxia-repertoire as well?
We do not have a favourite album. The best album is always the one yet to come. At this moment we are deeply in touch with WIND AT MOUNT ELO (released in July 2014) and especially with ENA (the forthcoming album - to be released in the spring of 2015). We have just finshed the studio work and the final result is something so fresh and peculiar! We love the albums that gain a sort of 'personal life and identity' during the recording and mixing processes.
We have many favourite songs, each of our albums has some pearls, creating unique vibes! Right now we deeply feel "I am" from WIND AT MOUNT ELO. Another song will be "La'awiyah" (from the forthcoming album ENA).
What kind of art form has the most influence on the music: books, paintings, poetry, sculptures,.. Or is it often a mix within one kind of theme, atmosphere? And what is the impact of other art forms within the music?
We love poetry most of all. We are at ease when we adapt poetry to music. Sappho and several other Greek poets of the classic age were deeply inspired by nature. Their poetry was full of the visual and earing suggestions of the natural elements. They didn't write complex, long verses to portray their feelings. They simply observed and lived through nature's changes, the different lights of the day, the tides, the moon phases, the seasons of birth and death and translated all that into words. Every word embodies a color, a surface, a perfume. Their poetry was written to be accompanied by the lyre. It was bright, sensual and absolutely musical.
Another great influences are the landscapes, especially places full of energies or natural spots. Other forms of art inspire directly our music, as our music ispires other forms of art. It is a circular and creative process.
Historical musical influences are unmistakable characteristics of Ataraxia (e.g. medieval, renaissance, folk, celtic,..) Is this out of necessity to keep the music alive or because contemporary music has less to offer?
We have a special taste for tradional airs and themes but - in our opinion - all of this has to be transformed into something new. Sometimes it is quite hard to define what our music is, being the mirror of different personalities within the band. Since our first album we have rarely been interested in creating single tunes. We have always enjoyed telling stories like modern minstrels: trying to filter what mythology, tradition and legends have handed down to us.
We have always chosen to release concept albums. We have different personalities but share a common inspiration. These albums are always born on the basis of a collective inspiration or specific theme. A song usually comes to life as a powerful river running along our imagination till it finds a way to go out and start living among people. A traditional spirit meeting nowadays sensitivity.
Francesca has a nice and warm sounding operatic voice with quite a vocal range. Did she had a classical education or is the use of her voice self-taught?
Francesca is a natural singer. She works a lot on her vocal expression without trainers or teachers and follows her insight. Her aim is to free her voice, to let it be as instinctive as possible. With this androgynous voice she can easily switch from very low pitches to high tones. Her singing is not only sweet and caressing. It can swing and even make you enter archaic dimensions where opposites – like good and evil, light and darkness - have the same dignity and power. Someone told her she has a sort of 'ancient' voice, as it belongs to a far past. Experimenting and finding new ways of expression is an aim and necessity if you want to be honest with yourself.
You will be playing on Holy Saturday during the Easter weekend. Does religion have any particular influence on the music of Ataraxia?
If our life is meant to be a spiritual growing and not just a materialistc experience, all the domains where spirituality is expressed can become a source of enlightment. Our growing has developed through different times and situations. Behind all those ways of believing (a specific faith rather than paganism) there is a naked soul that stands alone in her voyage. For this reason liturgical chants are sometimes mixed in our music with tribal rhythms and pagan rituals.
The important thing is to preserve our spiritual freedom from any kind of supremacy. We search for a spiritual knowledge that is not linked to a dominating, specific religion, but to the harmony of the cosmic forces. The aim is to reach for a primeval fullness, calmness and inner light: being a part of the whole.
What will be on the setlist for Black Easter in Antwerp? One special program or a combination of popular Ataraxia songs?
Every concert we play is different. Together with several songs from the recent album "WIND AT MOUNT ELO", we will perform some of the better songs of KREMASTA NERA, LLYR and - exclusively - for The Black Easter Festival, one or two songs of the forthcoming new release ENA.
Ataraxia loves to perform in special, often intimate places with a historical background. This won't be the case in Belgium. Will their be a special approach to compensate this on the 4th of April?
Not only when we play in places that still own the power and the purifying energy of time (e.g. ancient cathedrals, gardens, old squares, archeological sites and woods,...) our music enables both us and our listeners to perceive and re-live forgotten memories and sensations. This can happen everywhere.
The 4th of April we will bring with us Angelo Zanella's mysterious copper and wood masks as scenery and silent company on stage. Each of us will have his copper companion at his or her side. Our energies will do the rest.
Is there another band or artist you look forward to see on Black Easter?
Sieben and RosaCrux, as we have shared the stage many times, but we are curious too to enjoy the performances of several other bands we have never seen live before.
Are there any specific themes or subjects that are still unexplored within the music, that may have a potential influence on future projects?
Music to us is hope, and hope is not a passive act as it engages all our power and will. Music is change, and change is the miracle of coming into being and letting go. We just need to cultivate our own availability to the GRACE OF THE EVENT. Mistery is transparent, sometimes you don't need words. Listeners will enjoy this mistery of the coming projects.
Will 2015 bring a new album? What are the future plans with Ataraxia?
ENA will be the 2015 ATARAXIA's album. It stands for 'One' or unity in Greek and will contain 8 songs. We go back to ancient, mystic atmospheres and soundscapes. Music will be inspired by a spiritual flame: a Kyrie and a tune written by Richard Lionheart will be present, together with liturgical chants, epic airs with several vocals singing together.
Last but not least, ENA has been chosen as a title to overcome duality, growing conflicts and separation. We try to go towards a resonant, open-hearted attitude. We all are one and separation causes blindness and has a destructive power. We all are connected. Music has the duty and right to work on this. It is such a direct and suitable channel.
Thank you for this interview!
Tom PLOVIE
03/03/2015
---