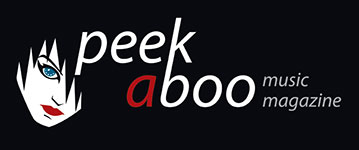 like this interview

---
GNY
We bring old Nordic folk songs with pagan origin back to life!
26/03/2015, Filip VAN MUYLEM
photos: © Karsten Clausen
---
One of the last bands added to the line-up of the Trolls et Légendes festival is Gny. I only know that Nanna Barslev (Asynje & Huldre) is part of it, so time to ask some questions and get intrigued by the Nordic sound and lyrics …
Nanna, you will perform now with your third band during the Trolls et Légendes Festival in Mons, how does it feel?
Nanna: I am very excited to play at Trolls and legends again and give the audience a new experience with both Huldre and Gny. In Gny we are actually three people from Huldre, so it will be a busy week, and I told the other guys that they will have some good days to look forward to.
It will be acoustic and not on the main stage. Can you tell us where and at what time you will play?
Nanna: We play two concerts at the market outside and two times at a small stage at the marketplace inside. Saturday 11.15 & 15.15. Sunday 12.45 & 17.00
I have seen you with Asynje, with Huldre and now also with Gny, but can you describe Gny musically and how it is different from your other bands?
Huldre plays folk metal and Asynje plays electronic pagan folk and the music consists mostly of our own compositions and only few traditional ballads. Gny is an acoustic band and most of the songs are based on arrangements around traditional ballads with grim, funny and sad lyrics with good melodies and some instrumental folksongs and dances. Sometimes we compose new songs as well. Gny consists of Lasse on lute (Lasse also plays in Huldre), Laura on violin (she also plays in Huldre), Rune on flute and bagpipe and yes, me as the lead singer and drummer (and I'm also lead singer in Huldre and Asynje). We will perform in our Viking clothes.
What does Gny Mean?
Nanna :Gny is an old Norse word which means "something they are still paying attention to", but it also means "sounds from weapons". The old folk songs that we play can probably be dated back to the Viking Age and the medieval times and some are newer, but the stories still have meaning to us, modern people, and therefore they still have our attention.
What is Gny about?
Nanna: We started Gny in 1999 and we wanted to play old Nordic folk songs with pagan origin. At that time interpretation of medieval and Viking music was not that common in Denmark and we started playing at Viking markets and we still do that. I think our interpretation of ballads with our instrumentation has a very Nordic sound. We choose the melodies with lyrics that are either spooky, funny or sad. We like the origin of the ballads and we want to give people a good story and knowledge of how people thought and lived a long time ago.
What do you hope to achieve with Gny?
As we have played in Gny for more than 15 years, I think we have reached a lot of goals and now we play only very few gigs, but the gigs we play are very cozy and interesting concerts. I think we want to proceed in that way. We are looking so much forward to play at Trolls and Legends!
Is music your life or do you have a day job too?
Yes, music is our life, but we all have other jobs besides (laughs).
Will you have time in Mons to see other bands, any meet and greet with other bands?
Nanna: Yes I really hope we can get time to listen to other bands and talk to festival guests.
Future plans?
Nanna: We have some Viking markets this summer in Denmark and Europe.
Any last words?
Nanna: Thanks for the interest in Gny, for the interesting questions, and for the support of your good magazine! See you at Trolls and Legends! Greetings from Denmark.
Here you find an overview of what can be found on our website about The Trolls et Légendes-Festival 2015:
Friday:
Naheulband (f), Feuerschwanz (d), La Horde (b)
Saturday:
Eluveitie (ch), Tanzwut (d), Huldre (dk), Nook Karavan (b)
Promo links:
album review Tanzwut Freitag der 13.
album review Tanzwut (Eselmesse)
Sunday:
Corvus Corax (d), Rastaban (b), Cuélebre (sp), Cesair (nl)
Promo links:
These bands will play during daytime:
A great compilation:
La Guilde Folk - Wild Folk Pagan VOL III with Cesair, Rastaban, Cuèlebre … Click here
Filip VAN MUYLEM
26/03/2015
---