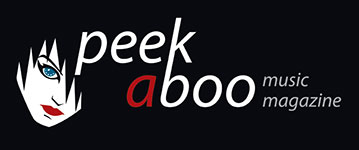 like this interview
---
COALESCAREMONIUM
The main goal behind Coalescaremonium is to bring people from a gothic scene that fragmented up into many little subcultures together for one grand celebration in a nice location.
08/04/2015, Xavier KRUTH
---
Coalescaremonium - meaning 'Coalescent Ceremony' - is a grandioso gothic happening that combines unseen international acts with local talent of the various subgenres of Gothic nightlife on one grand day of celebration, with high focus on music, art, dance and fashion. For its third edition, the dark gathering offers an enticing selection of concerts, DJs, performers, stands and expositions, wherein film/video integration with burlesque and fetish elements lies at the base of a well-rounded program, that carries the banner 'Industrial Decadence'. We had a talk with Nocturne and Discipulus, the creative minds behind one of the more original events that emerged in the scene in the last few years,
Hi Nocturne and Discipulus, You now organise the 3rd edition of Coalescaremonium on the 11th of April. The name of the yearly event is a play of words between Coalescence and Ceremony. What do you aim at with that concept?
N: The main goal behind Coalescaremonium is to bring people from a gothic scene, that fragmented up into many little subcultures, together for one grand celebration in a nice location, with high focus on music, dance, art and fashion, wherein everybody can feel welcome and at home in Brussels, the heart of Belgium.
D: Growing up during the heyday of goth, we went to parties all over the country going from batcave to metal. With many clubs and organisations quitting, we used our connections to launch something new and bring back a semblance of grandeur, highlighting the similarities, rather than the differences between party scenes.
The theme of this year's edition is "Industrial Decadence". You've created artwork and special stage outfits for the presentation team. What is the idea behind this?
D: With such a plethora of influences to choose from, we can combine only so much in one day without it becoming chaotic, so we like to work out a silver thread to follow when selecting performances. "Industrial Decadence" represents a clash between the finest elaborate hand work and the mass production of the industrial revolution, which will be visualized through concerts, film projections, dance performances and fashion shows, including our own appearance and that of our event hosts: La Dutchessa (NL) and TElombre (FR)
You chose 'Le Bouche à Oreille' in Etterbeek as a location. What is so special about that place?
N: The Bouche à Oreille is the most amazing venue you can imagine. It is an old monastery turned into a lavish meeting ground with a state of the art - yet classically decorated - concert room built right inside of it. Its many rooms offer us the chance to work all kind of functions into the event and their take-charge attitude, eye for detail and open state of mind on things that appear different is very akin to our own. It is located in one of the most beautiful parts of the city, easily reachable by both car and public transport, and with all of the European functionaries at home for the weekend, hotel rooms are being given away at bargain prices!
Let u talk about the concert room. What have you programed there?
D: The concert room is of course the pride and joy of the event, its program existing of 4 segments, each with its own atmosphere and room plan. First off is a full cabaret show by the Belgian burlesque troupe Candy Coated Circu. They will bring one hour of glamorous erotic dancing and tongue-in-cheek humor with a somewhat darker undertone; a light atmosphere that can be enjoyd in a classy lounge setting.
N: The next part will be more active: a performance by Herrschaft, who brings a genre called new wave metal, something so unique it has to come from Paris and will make its first time appearance in Belgium. The music, dark and intense, yet upbeat and full of enjoyment, is something people have never heard before, and they can choose to sit and watch it from afar, or dance and headbang right in front of the stage.
D: Another big Belgium premiere is the concert by Schwarzblut, a Dutch Dark Electro band, signed with the Brussels very own Alfa Matrix label. To celebrate the occasion, they have put together a complete new show around their latest album "Gebeyn aller Verdammten", in which they mix German poetry with industrial sounds, female vocals and beautiful orchestrations, all with an on stage video jockey, who mixes projections as the music expands and the people are dancing.
N: The last segment is considered the 'hardest' part of the event. The tables are gone, dance platforms are in place and the crowd can go wild on the high energy industrial and powernoise mixings of DJ Sisen from Japan and DJ Alchemy from Greece, a true superduo that has been with us from the beginning. Like before we hired dancers to perform on stage, and on top of that you will see a dueling fashion show by Cadavre Exquis (Fetish/Latex) and Oh Marisha (Victorian/Showgirl). It is going to be a blast!
There is also a separate Dance Room that is open all day. Each hour, there will be another DJ from other Belgian parties playing another style of music. Tell us more about it…
N: To truly unite the various subgenres of underground/Gothic nightlife into one event, we invite DJs from befriended organisations to come and give a taste of their repertoires and make it a bit their event as well. It also is a way for people to (re)discover other scenes under a different light and get to know things they might not ordinarily hear. We arrange it so that the Dance Room genre is always in large contrast with what the other rooms are offering, so that if somebody doesn't like what he hears in one place, he will definitely enjoy the other.
D: I will be starting this year with a set of black metal music, not something that is very often done at Belgian parties, but a great opportunity for me to show the versatility of what is one of the genres I feel most at home in. During the event you will hear sets of Classic wave, Electro, Medieval, Goth Glam, and Minimal Synth genres, all by deejays who are experts in their respective styles and know what they bring like none other.
And then there is the Chapel. What will happen there?
D: The chapel is probably one of the nicest rooms in our location. During the day there will be an ongoing exhibition by 3 plastic artists and to bridge the timeslots in the concert room there will be musical art films projected onto screen. The movies you will see are The Golden Embrace with music by Christofer Johnsson from Therion; Bara No Konrei by Japanese band Malice Mizer; The Deliverance of the Fall, an ambient metal opus by Dekadent and finally a full screening of The Rocky Horror Picture Show!
N: I myself will expose in the art exhibition this year, together with two great artists I deeply respect. It is very important to me as this will be the first time I show my illustrations, fashion and character designs in such a public setting, apart from the artwork I did for the Coalescaremonium flyers. The others are Fürst der Schatten, whom many know from the Brussels scene and who will use the opportunity to show the world his upcycled sculptures; and the renowned fetish and band photographer Marius Sachtikus from Prague.
The downstairs area seems to host a number of functions as well. I see you have a photo studio, a Lounge Area and a Shopping Mall...
D: Expanding on last year's edition we added all that did not have a strong enough purpose on its own into the new Lounge room concept. Having replaced the entrance to the lower side of the building, we can greatly improve the flow of the event, and add much more detail and atmosphere, from receiving the crowd as it arrives, to the moment it hands the coats to the vestiaire or sits down with a cup of tea and a cupcake. Right next door is a small cozy shopping with stands selling everything from music to clothes and accessories, not immense, but nice enough to have a room of its own.
What kinds of drinks will you serve during the event? And what about food?
N: Right in the middle of the monastery lies the Foyer, the room which connects all other rooms and houses the bars, offering a wide selection of Belgian beers, softs and bio juices. There is also a separate cava bar, that sells wines and white alcohols, as well as different kind of bubbles, colored to match the theme of the event. Outside there is the courtyard, a walled-off part of the venue where people can go for a breather, a smoke, or buy a hamburger/veggyburger at our grill hut, all while still enjoying the music and atmosphere of the event.
The event stops around 2 o'clock in the morning. What about people who come by public transport?
D: With a large free parking in the direct vicinity of the venue in front of the Cinquantenaire/Jubelpark arches, guests who come by car can head home whenever they want. For those who travel to Brussels by public transport, we arranged a special afterparty, downtown in the city center where events are allowed to last until morning. It is just next to the Central Station and we even provide a free shuttle service from our venue to get people there after Coalescaremonium has ended.
Some final word? Why should we come to Coalescaremonium?
N: Enjoying your day in our beautiful setting without any troubles or cares. Why wouldn't you?!
Xavier KRUTH
08/04/2015
---