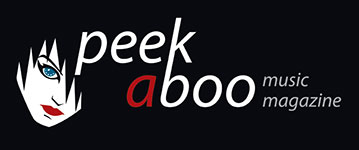 like this interview
---
PORTION CONTROL
We have always been keen users of technology and this continues to this day.
15/05/2015, Benny CALUWE
photos: © Marquis(pi)X
---
Portion Control first formed in 1980. The original incarnation of the project ceased to exist in 1987. The influential electronic pioneers resurrected in 2002. John Whybrew and Dean Paviani were very active since then, creating pure electronic dissonance for techno industrial pilgrims. Critically acclaimed and maybe better then ever, thisband you definitely have to see on Eurorock! In anticipation of their passage in Neerpelt I had a brief chat with John Whybrew.
For the young readers who don't know the group, how would you describe Portion Control in a few words?
Not keen on putting bands in boxes and groupings, but we describe ourselves as electro punk with elements of EBM and industrial.
Recently your debut I Staggered Mentally was re-mastered and reissued on Dark Entries. Are there any plans to re-master more records from your backcatalogue?
We are looking at further re-releases although nothing has been finalised yet.
Being reissued on Dark Entries is another confirmation of the wide spread appreciation for Portion Control as a classic band. Unlike other bands that were recently reissued on Dark Entries, such as Severed Heads, Executive Slacks, etc., Portion Control is still very alive and kicking. How do you stay motivated when you have nothing left to prove?
We have always been keen users of technology and this continues to this day. With software so powerful it allows us to experiment and try to create more powerful Portion Control pieces. It's true we have nothing left to prove but whilst the creative process is still stimulating, we see no reason to stop.
Your latest albums, which combined old school stylistics with contemporary elements, were critically acclaimed. Do you occasionally use older analogue equipment to accomplish your distinctive sound?
We never use analogue equipment and made a pledge from 2004 onwards we would use software only. Having battled with analogue synths, sequencers and sound modules throughout the 1980's, we see no reason to do so now. We have no sentimental attachment to analogue equipment. Portion Control has never wanted to be seen as any sort of conventional group and doesn't even bother using keyboards for note entry any more. I understand computers and laptops are boring, but they are efficient and non musical.
On your recent work we heard a hint of trip hop and dub step. Do you activelyexperiment with other styles in order to enrich your sound?
It's true that certain sounds permeate into our constructions, but we have no interest in making dub step or trip hop. I think good electronic music should pull in influence from wherever. When I first started experimenting with dub and ambient, those was starting to influence the electronics groups. As we have operated for so long, we know when we have a 'pc' sound nailed down.
Your last album Pure Form dates from 2012. Last year there was Unrest In The Grime, which was a recording with out-takes and unreleased demo's. Can we expect a new album in the near future?
Absolutely. We are still working on new material and hope to have some new music, in some form, ready soon. It will be all new, distinctly Portion Control – further documenting our pure electronic stance.
Soon you'll perform on Eurorock. Do you have a ritual to get in the mood before you mount the stage?
No, we are calm individuals.
Any last words for the fans that will attend your performance on Eurorock?
No words, we have a set that incorporates mixes of our latest material with tracks from our more recent releases …
Benny CALUWE
15/05/2015
---