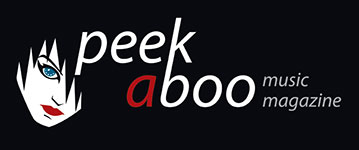 like this interview

---
XTR HUMAN
The growing coldness in society is shocking to a point where we all can't go on with apathy and self made imaginations.
23/08/2015, Didier BECU
---
On 19th September you can attend the 46th edition of Fantastique Night. As always, this event gives you the perfect opportunity to see what's happening in the real underground. Besides Berlin Ouest and Position Parallèle, there is also the German band XTR Human with post-punk as post-punk really should sound!
The first question is an obvious one. Who are you and how would you describe your music?
We are XTR HUMAN, a vintage post-punk threesome with a modern appeal.
Why should anyone listen to your music?
Because we are young and asskicking, haha. Naw, of course it's a matter of taste. We are after all a distinctive sound, whether you like it or not.
What inspires you and who or what influences your music?
I get inspiration by certain ideas that could arise from literature, music, arts etc... and of course also by my own experience. The growing coldness in society is shocking to a point where we can't go on with apathy and self made imaginations. This knowledge heavily inspires me, too. With our first album Atavism we have described how humankind is downgrading itself evolutionary and in social terms, but artistically, I now want to compile an alternative vision.
Today we have millions of methods (from Facebook to YouTube) to reach the rest of the world, and yet it seems very difficult to reach an audience. How do you solve that problem (what method do you use to reach a wider audience)?
All these tools are solely made to communicate with people. But nobody gets the public interest for free. It's all about the quality of your work and the continious discipline that you try to keep. In effect, we are trying to get something together we all believe in and love. Afterwards we just hope for some resonance. And of course we keep our peer group updated.
There is a lot of discussion about the format. Some consider physical albums on cd or vinyl quite useless in this digital age. What's your opinion?
Give people what they want. Everyone has his own opinion and favour. And as much as I love vinyl, I find mp3 often more comfortable to listen to my music everywhere. So everything has its advantages.
It is a simple question, but the answer always intrigues me, why did you decide to make music?
I easily could say 'because I haven't got a choice but to make music', but that would sound boring wouldn't it? In fact I always had this melodies in my head and just didn't know what to do with them. When I discovered how I could put them out of my mind and make them 'real,' I was stunned. To form a band was just the consequence of it.
Musicians want to play, of course. Is it easy to get a gig these days or is it a struggle every time again?
I think it is the same with getting awareness in general. You just can't force something. It has to happen in a natural way. You start with some gigs in shitty youth clubs and rubbish bars, and years later it results in good gigs. That's what people easily forget when they talk about bands. They still have this ridiculous myths of the glorious 80's bands in mind.
What are the future plans for the band? Where do you want to be as a band in a few years?
Right now we are busy releasing our second mini-album In Circles and we support it with some concerts. Furthermore, we are working on some new stuff and a slightly different sound again. But still we don't know where it ends. So, its impossible to say what will be in a few years. We only have some vague ideas about what is to come. For instance, playing some shows in the States would fulfill a dream of mine.
You soon will play on the Fantastic Nights in Brussels. What can we expect?
A furious post-punk show.
What's your favourite record of all time and please state why!
To choose just one would basically be impossible. But one of my favorite is Miami by the band Gun Club. It's one of the most underrated bands. In my opinion, the record is the perfect melange of Americana, Blues and post-punk.
With whom wouldn't you mind to be alone with in an elevator for 8 hours and what would you then?
Nick Cave and a bottle of whiskey, let's see what happens.
The final words are yours….
We want to thank our friends and loyal fans who helped and supported us in various ways. now we are so excited to release our new EP soon!
Didier BECU
23/08/2015
---