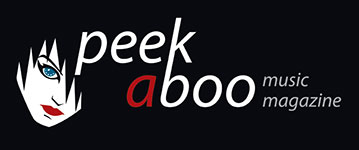 like this interview
---
BRUNO SANFILIPPO
It's true that there's less interest in the CD, but I'm giving my fans all my releases in that format, I love it, more than any other format, and they seem to like it too.
19/08/2015, William LIÉNARD
---
Bruno Sanfilippo got a classical education in Buenos Aires and as a young composer moved to Barcelona because he saw no future for his music in his homeland. Meanwhile, he has released eight albums on which he merges fragile classical piano compositions and electronics. We asked him to take a seat on our couch and this is the result.

Would you please introduce yourself to our readers and tell us about your past activities.
I am a passionate composer, trying to make decent music. In my compositions, silence is the suggestive element, and the more I get into it, the less sound I need. In the past years, I have worked mostly with piano, cello, violin and some electronics. Between 2003 and 2012 I recorded some electronic work, based on field recordings. A couple of those were published on American labels.

How I started?... There was an old upright "Pleyel" piano in the house of my parents in Buenos Aires when I was born, so that instrument became a great toy, even still these days it is... that won't change, music and piano are part of my personality in the adventure we call life.

An Argentinian musician in Barcelona. Tell us about it. How Come?
As my Italian immigrant father, who came to Argentina looking for better opportunities, I did the same when I came to Barcelona in 2000. Why there? I do not know, it didn't matter, I was interested in leaving a chaotic Buenos Aires with an almost unbearable social life, where the expansion of my music only seemed to meet closed roads.

In Barcelona, I re-made my life from scratch. At the beginning, life as an immigrant wasn't easy and of course I couldn't buy a good piano in those years! But slowly I got some synths and a device for field recordings that inspired me to make music: Visualia (2003), Ad Libitum (2004), InTRO (2006), Auralspace (2009), Subliminal Pulse (2011) and Urbs (2012), along with some piano based collaborations that began in 2007 with Piano Textures Series.

Why classical music?
Well, depending on the project, I use classical acoustic instruments and electronic. And yes, some of my work might be closer to classical music, but I'm not really interested in aesthetically labelling the result, I leave that to the critics and the music industry. My dearest instrument is obviously the piano, its mechanics and possibilities are truly extraordinary. You can connect the piano with Chopin or Scriabin, but I like to think that the piano is an instrument of the future. The truth is that I've studied a lot in Buenos Aires, even synthesizer and sampler programming with my friend and sound designer Jorge Haro. I graduated at the Galvani Conservatory in of Buenos Aires in 1988. However when I compose, I don't apply my knowledge of harmony - at least not consciously. I don't analyse anything, I am very wild and unbiased when creating. Sometimes I have the feeling that I've forgotten all the theory which once seemed essential. However that doesn't bother me, I think it's more important to know the inner path and slippery curves which lead to creation.

Where would you situate your two recent albums (both reviewed on the PAB-Magazine site) between your past and future work?
"Inside Life" (2015) probably indicates the way I'm going, but already in ClarOscuro (2014) I began a deeper and more intimate approach to the piano. Both works are made in my new studio-home, not far from Barcelona. "Upon Contact Reworked" (2015) was a collaborative and curious fun experiment in its outcome. Each artist, through sound manipulation, recreated my original piano piece, taking it to his own land.

What (or who) has influenced you when you started making music?
I always felt open to listen to a variety of good music. All artists in history have been in some way or another influenced by others. However, great artists have the ability to influence many. I think the hermit artist is a muted creator, unlike the one who tries to imitate everything he hears.
During my early years as a student, I enjoyed Vangelis, Peter Gabriel, Laurie Anderson Brian Eno, but I also used to listen to J.S. Bach's organ concerts; I listened to Satie, Debussy, Ravel... and of course they influenced me, especially the last ones. I'm a big fan of J.S. Bach, especially when I hear "The Art of Fugue".
Nowadays I listen to the latest works of Max Richter, Dario Marianelli, Jóhann Jóhannson and artists of the new generation, such as Francesco Tristano, Nils Frahm, Tigran Hamasyan, Ólafur Arnalds and Sylvain Chauveau among others.

Do you consider yourself part of the western classical heritage or would you consider making cross-over music (toward pop, rock, electro, world) for commercial reasons? (Maybe you are already doing so on other/some occasions?)
The truth is, I have no idea. You know, this has became a cloud of artists from different musical backgrounds... and during the first half of last century, there was a disintegration of musical structures, and I think since the 90s, some kind of big-bang happened, the product of cultural and technological globalization, I guess…
Where are the pure styles now? Now it seems that there are as many styles as musicians...

How does a classical artist survive in times of declining album/CD sales?
I cope with what I have... It's true that there's less interest in the CD, but I'm giving my fans all my releases in that format, I love it, more than any other format, and they seem to like it too. I make my living as a musician (I have a simple life) by different concepts, such as concerts, CD sales, digital downloads and streaming, licensing songs, copyrights, commissioned original compositions, etc. I also offer my studio for recordings to other artists, which is very enriching.

What are your future plans?
Right now, I'm about to master a new album, based on piano and strings that, I think, will come out in January or February 2016. I will soon present a work for String Quartet, and I'm also preparing concerts.

Plans to play live in our part of the world (Benelux, northern France, Germany)?
Well, I hope to be invited... it would be a pleasure, of course. For now I'll play at the LIFEM 2015: London International Festival of Exploratory Music on November 7th, with Wim Mertens (on the 5th), Sylvain Chauveau (on the 6th) and Greg Haines (on day 8). The festival is about minimalism.

Thank you for the interview, Bruno!
http://www.peek-a-boo-magazine.be/en/reviews/bruno-sanfilippo-inside-life/
http://www.peek-a-boo-magazine.be/en/reviews/bruno-sanfilippo-upon-contact-reworked/
William LIÉNARD
19/08/2015
---
Bruno Sanfilippo genoot een klassieke opleiding in Buenos Aires en trok als jonge componist naar Barcelona omdat hij in zijn vaderland geen toekomst zag voor zijn muziek. Ondertussen heeft hij een achttal albums uitgebracht waarop hij fragiele klassieke pianocomposities en electronica met elkaar versmelt. Wij vroegen hem om plaats te nemen op onze interviewstoel en dit is het resultaat.

Wil je je even voorstellen aan onze lezers en vertellen over de voorbije activiteiten?
Ik ben een gepassioneerd componist en ik proberen om een fatsoenlijke muziek te maken. In mijn composities is de stilte het suggestieve element, en hoe meer ik daarmee bezig ben, hoe minder geluid ik nodig heb. In de afgelopen jaren heb ik gewerkt met piano, cello, viool en electronics. Tussen 2003 en 2012 heb ik ook elektronische werk gemaakt, gebaseerd op veldopnames. Een paar daarvan zijn uitgebracht op Amerikaanse labels.
Hoe ben ik begonnen?... Er stond een oude "Pleyel'-piano in het huis van mijn ouders in Buenos Aires toen ik klein was. Dat instrument was een groot stuk speelgoed, zelfs tegenwoordig nog... dat zal nooit veranderen, muziek en piano zijn onderdeel van mijn persoonlijkheid in het avontuur dat we leven noemen.

Een Argentijnse muzikant in Barcelona. Hoe is dat gegaan?
Zoals mijn immigrant Italiaanse vader die naar Argentinië kwamen op zoek naar betere kansen, deed ik hetzelfde toen ik naar Barcelona trok in 2000. Waarom daar? Ik weet het niet, het maakte niet uit, wat mij interesseerde was dat ik het chaotische Buenos Aires met z'n bijna ondraaglijke sociale leven achter mij kon laten. Voor de expansie van mijn muziek was daar geen toekomst.
In Barcelona ben ik vanf nul herbegonnen. In het begin, als immigrant, was dat niet gemakkelijk, maar in de loop der jaren heb ik toch een goede paino kunnen kopen! Langzaam kon ik mij wat synths en een apparaat voor veldopnames veroorloven, die mij geïnspireerd hebben om muziek te maken: Visualia (2003), Ad Libitum (2004), Intro (2006), Auralspace (2009), Subliminal Pulse (2011) en Urbs (2012), samen met enkele op piano gebaseerde samenwerkingen vanaf 2007 met de Piano Textures Series.

Waarom klassieke muziek?
Nou, afhankelijk van het project, gebruik ik klassieke akoestische instrumenten en elektronica. En ja, sommige van mijn werken liggen dichter bij klassieke muziek, maar ik eigenlijk ben ik niet echt geïnteresseerd in het esthetisch labelen van het resultaat, dat laat ik aan de criticus en de muziek industrie over. Mijn dierbaarste instrument is natuurlijk de piano, de mechanica en de mogelijkheden ervan zijn echt buitengewoon. Je kan de piano met Chopin of Scriabin verbinden, maar piano is vooral een instrument van de toekomst.
De waarheid is dat ik veel heb geleerd in Buenos Aires, zelfs synthesizers en samplers programmeren met mijn vriend en sound designer Jorge Haro. Ik heb heb gestudeerd aan het Galvani Conservatorium in stad Buenos Aires (1988), maar toen ik ging componeren Maar als ik componeer, dan pas ik mijn kennis van harmonie niet toe – althans niet bewust. Ik analyseer niet, ik ben zeer onstuimig en onpartijdige bij het componeren. Soms heb ik het gevoel dat ik al die theorie, die ooit essentieel leek, bent vergeten. Maar dat stoort mij niet, ik denk dat het belangrijker is om het innerlijke pad en gladde bochten te volgen die leiden tot creatie.
Waar situeer je je beide recente albums tussen heden en toekomst?
"Inside Life" (2015) geeft waarschijnlijk de manier weer waar ik nu ben, maar al in Claroscuro (2014) begon ik met een diepere en meer intieme benadering van de piano. Beide werken zijn gemaakt in mijn nieuwe huisstudio, niet ver van Barcelona. Contact Reworked (2015) was een samenwerkingsverband, een experiment met een merkwaardig en leuk resultaat. Via de manipulatie van geluid herschiep elke artiest mijn oorspronkelijke pianostuk en zette ze naar zijn eigen hand.
Wat (of wie) heeft je beïinvloed toen je muziek begon te maken?
Ik heb altijd opengestaan voor en geluisterd naar een grote verscheidenheid van goede muziek. Alle kunstenaars in de geschiedenis zijn op de een of andere manier beïnvloed door anderen. Dat is altijd zo geweest. Maar grote kunstenaars hebben de mogelijkheid om veel te beïnvloeden. Ik denk dat de kluizenaar-kunstenaar een gedempte schepper is, integenstelling tot degene die probeert om alles wat hij hoort te imiteren.
Tijdens mijn eerste jaren als student heb ik genoten van Vangelis, Peter Gabriel, Laurie Anderson, Brian Eno, maar ook de orgelconcertent om J.S. Bach en ik luisterde naar Satie, Debussy, Ravel... en dat beïnvloedt mij uiteraard, vooral die laatsten. Ik ben een grote fan van J.S. Bach, vooral van "Die Kunst der Fuge". Tegenwoordig luister ik naar de laatste werken van Max Richter, Dario Marianelli, Jóhann Jóhannson en kunstenaars van de nieuwe generatie, o.a. Francesco Tristano, Nils Frahm, Tigran Hamasyan, Ólafur Arnalds en Sylvain Chauveau.
Beschouw je jezelf als een arfgenaam van de westerse klassieke of ben je eerder een maker van cross-overmuziek?
De waarheid is dat ik het niet weet. Je weet wel dat dit genre is uitgegroeid tot een wolk van kunstenaars met verschillende muzikale achtergronden... en tijdens de eerste helft van de vorige eeuw, was er sprake van een desintegratie van muzikale structuren. Ik denk dat sinds de jaren 90 een soort big-bang plaatsvindt, het product van de culturele en technologische globalisering. Waar zijn er nog pure stijlen? Het lijkt alsof er zo veel stijlen zijn als muzikanten...
Hoe overleeft een klassieke componist in tijden van dalende album/cd-verkoop?
We moeten omgaan met wat we hebben... Het is waar dat er minder belangstelling is voor de cd, maar ik breng al mijn releases in dat formaat uit, I love it, meer dan enig ander formaat, en mijn fans lijken dat te appreciëren. Ik overleef als muzikant (ik heb een eenvoudig leven) via verschillende concepten, zoals concerten, cd-verkoop, digitale downloads en streaming, licenties, auteursrechten, opdrachten voor originele composities, etc. Ik heb ook mijn opnamestudio die ik ter beschikking stel van andere kusntenaars. Dat is zeer verrijkend.
Wat zijn je plannen voor de toekomst?
Nu ben ik bezig aan een nieuw album, gebaseerd op piano en strijkers, en ik denk dat het in januari of februari 2016. Uitkomt. Er staat ook een werk voor een strijkkwartet op stapel en ik ben bezig met concerten.

Plannen om live te spelen in ons deel van de wereld (Benelux, Noord-Frankrijk, Duitsland)?
Nou, ik hoop om te worden uitgenodigd!... Dat zou leuk zijn, natuurlijk. Dit najaar speel ik op LIFEM 2015: London International Festival of Exploratory Music (7 november), met Wim Mertens (op 5), Sylvain Chauveau (op 6) en Greg Haines (dag 8) Het festival draait om minimalisme.

Dank u voor dit interview, Bruno!
William LIÉNARD
19/08/2015
---