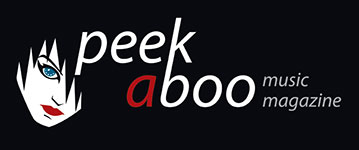 like this interview
---
URILIA
It is always a challenge to expose yourself to the mass!
14/08/2015, Didier BECU
---
The Los Angeles based Metal band Urilia has just announced the release of its debut EP "The Adversarial Light". According to Kristof Bathory, the goal is to create a sound that combines a blend of European-style Metal with American Metal, ranging from Symphonic Black Metal, Melodic Death Metal, Groove Metal, and all other forms of Extreme Metal. Many words indeed, and we thought it was better if Kristof would give us some more explanation about this!
Why should anyone listen to your music?
Urilia is a brand new Extreme Metal act with ex-members from Dawn of Ashes, As Summer Dies, Demona Mortiss that welds together a fusion of various sub-genres of Metal with a strong message about dark spirituality and the Left Hand Path. Our goal with this group was to unit a European style of Metal with an American style.
What inspires you and who or what influences your music?
We definitely have a wide open area when it comes to inspirations and influences. I myself am very inspired by mainly European Metal such as Black Metal, Symphonic Black Metal, Blackened Death Metal, and Melodic Death Meta,l while other members are more into various American Metal acts. So, it was definitely an experience to bring all of these elements together into one sound. Overall, the main source or core of this group comes from spirituality and the strength behind the Left Hand Path and how we can spread this energy towards those who want to enter the spiritual realm.
Today we have millions of methods (from Facebook to YouTube) to reach the rest of the world, and yet it seems very difficult to reach an audience. How do you solve that problem (what method do you use to reach a wider audience)?
It is always a challenge to expose yourself to the mass, especially with the over abundance of bands that are fighting over the same piece of meat. Giving the fans as much as possible and giving them a piece of the action, to be a part of the band, always seems to help gain in new avenues. Realistically, the fans are the blood in this vessel and without that blood the body would die, so we as a group try to give our fans as much as we can so that they might be involved with everything that is going on with the group.
There is a lot of discussion about the format. Some consider physical albums on cd or vinyl quite useless in this digital age. What's your opinion?
I have always frowned upon this ' digital ' era. We are now living in a world that is thriving on a ' sloth ' based fashion. Our youth has been violated and corrupted so incredibly that they are so damaged from what society has injected into their brains, so basically a lot of people don't want to put any effort into keeping the sentimental value of collecting anymore. It's very sad to see where we have ended up and hopefully that will change and the corrupted shell will shatter.
It is a simple question, but the answer always intrigues me, why did you decide to make music?
We all have musicianship skills/talent within our veins as well as deep emotions and knowledge to release. It has always been inevitable that the path of creating brutal music was set for us. And I feel that is the best and simple way to sum it up.
Musicians want to play, of course. Is it easy to get a gig these days or is it a struggle every time again?
The best way to answer this question and put a generalized statement behind this, is that everything, when it comes down to being in a professional band, is just pure 100% hard-work. With hard-work, there is always struggle, but an obstacle is like an enemy. You observe it, destroy it and smear it's blood across the battlefield.
What are the future plans for the band? Where do you want to be as a band in a few years?
Now that the EP is finally released, we can now focus on getting new label support, touring, providing new and exciting things for the fans and just climb this mountain towards victory.
Will you be playing live in Western Europe on short notice?
That is a possibility, only time will tell.
What's your favourite record of all time and please state why!
This is typically a very hard question to answer. One Metal album that has always had a deep impact on me is At The Gates ' Slaughter of the soul '. I don't think that we would be here if it wasn't for this album.
The final words are yours….
Thank you to all of the fans that have already purchased the debut EP and have shown nothing but amazing support. This is merely the beginning for us, so we are excited to walk a new path and journey in the Metal scene. Cheers!
Didier BECU
14/08/2015
---