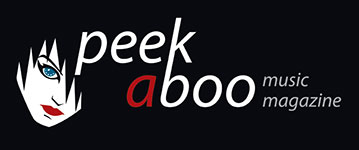 like this interview
---
EVERY HOUR KILLS
It's easy to get ANY gig but getting GOOD ones is a challenge, especially when you are a young unknown band.
16/08/2015, Didier BECU
---
When I heard the brand new track by Every Hour Kills (check out below), I really couldn't describe it. It sounds metal, but it also has a touch of Ministry or Nine Inch Nails, or in other words: a bomb! As we support small bands (it's our job!), we went on knockin' on Sacha's door.
Who are you and how would you describe your music?
Every Hour Kills –Modern Melodic Metal. This is Sacha by the way, I play guitar and also do the writing and programming.
Why should anyone listen to your music?
Your mom will like us; also we've showered, flossed and smell fantastic.
What inspires you and who or what influences your music?
Some of our influences include Swedish Metal like Soilwork, In Flames, more radio rock stuff like Sevendust and Five Finger Death Punch, all the way to more progressive stuff like Dream Theater and Meshuggah. I'm inspired by fucking with sound and always trying to top the last thing I've done. The electronic sounds are like an orchestra to me – instead of conducting I can program symphonies of waveforms within my computer, and that provides an endless universe of phun!
It seems very difficult to reach an audience. How do you solve that problem (what method do you use to reach a wider audience)?
The fact is there are just more bands, higher supply in the market if you will, and less demand with other things competing for people's time and attention. I wouldn't say we've solved the problem per se, but even an independent and/or 'underground' band can do the same things bigger than signed band might do. It just takes some hard work, tenacity, and the time/money to properly invest in your PR and promo. If you even care about that sort of thing… If you're signed then the label will have people take care of that for you, which is nice since it frees you up to focus on the music presumably, but that's just not the reality of our business. So we do the best we can to balance the business aspects of the band with the creative.
I find many bands are missing the very first step even – which is to produce killer music that will stand out at a high level. Once you have that, every aspect of your band then needs to match that level of quality: artwork, logo, photography; the whole presentation needs to be pro. Then people will talk about you and take it from there.
Some consider physical albums on cd or vinyl quite useless in this digital age. What's your opinion?
Personally I consume most of my media digitally at this point. I prefer saving the space, materials and not having to move physical things, etc. I can understand why a lot of people still want physical mediums though, so we will still offer them.
Why did you decide to make music?
Ever since I heard my early influences like Dream Theater, Joe Satriani and Death, I've been consumed by the need to make music. I wanted to instil those same powerful emotions I felt in others, and ultimately express what was in my own soul!
Musicians want to play, of course. Is it easy to get a gig these days or is it a struggle every time again?
It's easy to get ANY gig but getting GOOD ones is a challenge, especially when you are a young unknown band. We've proven ourselves by hustling hard and selling out local venues, so now we get asked to be on a lot more shows these days.
What are the future plans for the band? Where do you want to be as a band in a few years?
The usual things; we'll keep writing more material, and of course we'd like more people to hear it and play better shows as well!
Will you be playing live in Western Europe on short notice?
Pretty doubtful! Unfortunately the travel expense is very high for us canucks.
What's your favourite record of all time and please state why!
Not sure I could pick just one but a few of mine are:
Dream Theater – Awake
Cynic – Focus
Joe Satriani – The Extremist
Let's end with a fun question. With whom wouldn't you mind to be alone with in an elevator for 8 hours and what would you then?
Asa Akira, we'd have tea and discuss current events.
The final words are yours….
Thanks for supporting Every Hour Kills and independent Canadian Metal! Check out the new EP on September 18th and the music video for Almost Human out now! Cheers.
Didier BECU
16/08/2015
---