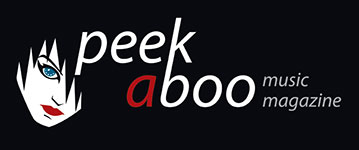 like this interview
---
PRECIOUS CHILD
Precious Child gives a voice to anger, isolation, despair, rage, the desire to escape, the desire to change.
25/08/2015, Didier BECU
---
According to Precious of Precious Child, you have to check out the band if you're a teenager. Well, I'm not, but there were other reasons to give them a go! So come on Precious, tell us who you are!
Who are you and how would you describe your music?
I'm Precious of Precious Child. I'm the singer, guitarist, and songwriter of the band. Precious Child's debut album "Bloody Knees" is an alternative metal album, a genre rooted in the transformational sounds of the 90s.
Why should anyone listen to your music?
Much of contemporary music is plasticine and emotionally inauthentic. There's little energy and meaning and blood and tears in rock and roll and popular metal music now. Precious Child is real music: thoughtful, introspective, provocative. Our fans follow the band because of the passion in our music. Precious Child gives a voice to anger, isolation, despair, rage, the desire to escape, the desire to change. Honestly, a lot of adolescent emotions, and that's what our music connects with most. I had a real shit of a time as a teenager, changing high schools 4 times, being kicked out, having no friends, lots of self harm, etc. Music helped me make sense of everything and get clarity and escape and helped me not to feel alone. So, if you're a teenager, you definitely should check our music out. Or if you like old 90s rock/metal.
What inspires you and who or what influences your music?
Music: Nirvana, Tool, Pink Floyd, Deftones. Artist: Kazuo Ono. Directors: Darren Aronofsky
You are an underground band. Today we have millions of methods (from Facebook to YouTube) to reach the rest of the world, and yet it seems very difficult to reach an audience. How do you solve that problem (what method do you use to reach a wider audience)?
First of all we've done a lot of grassroots old fashioned work. Flyering extensively, going to local shows, going to national act's shows, working with other bands, working with venues. We have some core fans who believe in what Precious Child is doing and they do a lot of promotion work for the band around the country, specifically Baltimore, NYC, LA. They too take the old school route and also help with word of mouth. The biggest challenge as an underground band is just getting the exposure. Nobody will have a chance to decide if they even like or don't like their music if they don't know who you are. We are also pretty active on Instagram, Facebook, Snapchat. For YouTube we've got our new music video and another coming out soon. Indie media coverage has also been a real blessing.
There is a lot of discussion about the format. Some consider physical albums on cd or vinyl quite useless in this digital age. What's your opinion?
Nobody is buying CDs anymore. They're also not buying MP3s. MP3s killed CDs and streaming killed MP3s. Unfortunately, as a result of this progression, the money has been taken out of the music industry and put into the technology industry. When you stream music, Spotify, Youtube, etc make money. Not any record label. And not any artists. So in short, people don't pay artists to listen to music anymore. That sucks. A whole way artists made money is now gone. Yes, you can have concerts and sell merch and that's what we do, but before in ye old days, you could have concerts and sell merch AND sell CDs/records. I have read vinyl sales are high and I love the format. It's much more conducive to a concept album, which is what my next album will be. I also love the big square of the paper sleeve for visual art, and also the ritual of physically handling the record. That said, I don't own a record player and the only people I know that do are just a few hipsters. So, no, I don't think vinyl is the next big thing.
It is a simple question, but the answer always intrigues me, why did you decide to make music?
I have to make art. I have way too much noise and chaos and energy inside of me to do otherwise. I'm an artist and music is mankind's highest form of art. Therefore I have to make music. Take a great painting and put it in a gallery and people will stop and look at it. Take that great painting and play a great song in the same room and that painting will instantly reach out and touch people. I've been writing music since I was 8 years old. When I was 17, I figured out I could sing and singing made me feel whole and free and alive. Then when I was 18, I started getting serious because I knew I had no other real value to the world than as a musician. I want to connect with people, I want to touch them, I want to enhance and change and feed people. I can do that in no better way than as a songwriter and a frontman.
Musicians want to play, of course. Is it easy to get a gig these days or is it a struggle every time again?
In general, it always takes work to establish connections in a new city or region. Early on there's a point where it's good for the band to play as many gigs as possible regardless of the quality of the venue, potential draw, etc. After that, what matters more is playing the right gig. Like does the venue have good sound? How's the ambiance? How many fans do we have in the area, etc. Ambiance is important to us because we have a very theatrical act.
What are the future plans for the band? Where do you want to be as a band in a few years?
I'm moving to Los Angeles and reforming the band, but based in LA. I'm working on a new album and have some great established musicians lined up for the record. Next year we'll be doing some more touring, hopefully internationally later in the year. I intend to put out an album a year and keep touring and bleeding and screaming in front of the crowds. Hopefully my current and future art will connect with more and more people.
Will you be playing live in Western Europe on short notice?
I would absolutely love to play Germany, UK, France, Spain. I have a cousin in Berlin who's a touring musician and friends in Spain and the UK. My passport is ready for some stamps, haha!
What's your favourite record of all time and please state why!
NIN The Downward Spiral. That album is so emotionally and sonically uncompromising. A spectacular ride, start to finish.
With whom wouldn't you mind to be alone with in an elevator for 8 hours and what would you then?
Shakespeare. I'd like to talk about storytelling.
I am the good fairy and you may come up with one wish that becomes true. What is the wish?
That I do what it takes to not let myself down. Artists push and challenge themselves before anyone else and it's not an easy path. Add the challenge of making art that is not only genuine to yourself but also meaningful and influential to others. It's a lot of work, but it's the only work that I should do in my life.
The final words are yours….
Bands and musicians are real people too, so don't hesitate to reach out to me or to any other musicians, big and small. We want to hear from you.
Didier BECU
25/08/2015
---