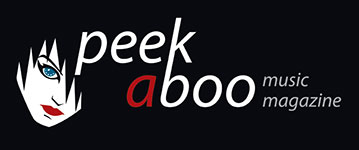 like this interview

---
BETTINA KÖSTER (MALARIA!, MANIA D.)
Thurston Moore came in and saw us, and he said that if we could get away with something like that, he could start a band too.
14/09/2015, Xavier KRUTH
photos: © Marquis(pi)X (pics 1-2)
---
As a member of Malaria!, Mania D. and even the first line-up of Einstürzende Neubauten, Bettina Köster played a key role in the underground scene of West Berlin in the late seventies and early eighties. Now in her fifties, she is still active. In a few months, she will be playing at BIMfest. We called her in her current home in Italy.
I presume it all began when you moved to West Berlin in the late seventies to study art. Why did you choose to move? Were you attracted by the underground art scene in West Berlin?
I grew up as a kid in Berlin. When I was 15, I had to move to West Germany, to a small town, which I really didn't like. I always wanted to go back to Berlin. Originally, I wanted to start photography at the University of art in Berlin. The exam there was earlier than at the other good school in Essen, in the Ruhr area. And the Berlin school was so beautiful, in such a nice building… I was accepted in Berlin, and I was happy to come back there. I already started playing saxophone before. To limited success, because my neighbours went really mad when I played. I was happy to land in Berlin, in the middle of what had just started there, the new music scene. The SO36 - the club in Kreuzberg - had just opened, as did the nightclub Dschungel. I went to Berlin and suddenly, all these things were starting to happen.
A lot of things happened even much earlier. West Berlin had a special status. I want to quote Wolgang Müller from the very experimental band Die Tödliche Doris. He said that West Berlin at the time was 'an artificially sustained construction, a subsidised symbol of the so-called free west', where you could live cheaply if you accepted some poor living condition, and which gave you a lot of liberty to work out the craziest ideas artistically… What do you think about that?
Basically, that's right. Berlin had a special status because of the wall. There was no military conscription. In West Germany, the boys had to join the military for eighteen months or so. If you moved to Berlin, you were exempt from that. There was a big influx of people, so-called 'Wehrdienstverweigerer'. I think Berlin was also a little different than West Germany or the rest of Germany because of the '68 generation, the APO (Außerparlamentarische Opposition, outside-parliamentary opposition). They did a lot in Berlin. When I was a kid and went to school, my teacher was one of the APO-people. I just watched a film they did about us again. Looking back at it, the ideas that were put forward in school… that's probably where my punk attitude came from. It didn't start in '77 or '78. I think Wolfgang arrived a little bit later.
I think he was talking about the early eighties…
I'm not quite sure, but I think he was one or two years below me in art school. I think he arrived in 1981 or something. Anyway, Berlin had a different status than the rest of Germany, but another big difference was that there was no curfew. The clubs and bars could be open all night long, whereas in West Germany, I think these places had to close around one o'clock. He was also right about the living conditions. They weren't that great, but we all didn't care. It was a paradise, but it was a really shabby paradise.
Let's talk about your first steps in the musical world. I think your first band was Din-a-testbild…
Yes, I played with them for a very short while. We did a concert in Hamburg, which was actually my first time on stage. I was totally chocked (laughs). It was at the Markthalle, at a festival called 'In die Zukunft' (Into The Future). Hamburg was much more punk and much more violent than Berlin. Another thing was that there was a prison pretty close to the Markthalle. The prisoners would have a day outside the prison now and then, mostly on Friday night. They would come to Markthalle and they… You know, they were carrying people out on stretchers before the concert even started.
Ouch…
I did some things with Din-a-testbild, but then I started a store called Eisengrau. I was later joined by Gudrun Gut (the second key member of Malaria!, xk)…
And did you meet Gudrun in Din-a-testbild, or did you know her before?
She wasn't in Din-a-testbild then. I saw her in the Dschungel and in SO36. One day, as I was preparing for the opening of the store, she passed by and I asked her if she wanted to join me…
Really, that's the story?
Yes. She didn't have any money, so I said 'well, I do', so… That's how it started. (laughs)
You did the shop with Gudrun, and the shop became some kind of meeting point for the West Berlin underground scene.
Yes. There was another fantastic place, it was called the Senzor Record Store on Belziger Strasse, which was just a few blocks away. Gudrun used to work for Senzor. Senzor used to have little concerts in his backroom. We were the only other place in the neighbourhood, so people would go from Senzor to our place. That's basically how it started.
And I guess Mania D. also started from that, the project in which Gudrun and you started making music together…
Yes, and with other partners. You see, what we did with Eisengrau, we went on shopping trips to Italy and got Fiorucci stuff and so, but we also worked with young Berlin designers. We were supported by designers a generation ahead of us, for example Claudia Skoda, but also by designers from our generation. One was called Karin Luner. She had started this thing with Beate Bartel and Eva Gössling called Mania D., but they didn't rehearse or anything because they didn't have a rehearsal room. We had a basement in the store, so we said they could rehearse there. Then Gudrun and I joined them.
At that time, everybody played with everybody. For instance, I met Blixa Bargeld. He was a film projectionist at a cinema. They never paid for any of their movie prints, so they only had one film left that they showed every day. It was The Rocky Horror Picture Show. I met Blixa and introduced him to Gudrun and the other ones. He had a little band, and he had a basement too. I went over to his place and we did some music together with his girlfriend Suzy and Andrew Unruh…
And that was the first incarnation of Einstürzende Neubauten, in which you were involved.
Yes. Blixa came into the store one day and he had the B.Z., which is like the daily tabloid newspaper in Berlin. The front-page said that the Kongresshalle had collapsed, so the headline was 'Einstürzende Neubauten' (Collapsing New Buildings). We said 'Waw, that's a perfect name for your band'.
But everybody played with everybody at the time. There were not 500 bands like nowadays. It was like 15 or 20 people, and so everybody was involved. We had the same thing with the painters, Salomé and Fetting, which they called 'Die Jungen Wilden' (the young wild ones). They couldn't find galleries, and we couldn't find venues to play. There just weren't any. We kind of banded together. They exhibited their art and we contributed to the music. We created our own spaces where we could put up performances.
It is very exciting to have this link between different types of art, which was possible at the time. If I come back to Wolfgang Müller, he said he wanted to break the division between high culture and underground culture. He said it could all be matched together, in a way.
What do you mean with 'high culture'?
I am just quoting him. He exposed later on at very renowned places. I think it was with the 'Geniale Dilletante'. He said: it is high culture, because it is really artistic, but it's not meant for the elite. It's an underground culture, so everybody can participate… I think that is what he meant when he said 'we are breaking the boundaries between the two'.
You have to consider Berlin at that time, let's say the early eighties, maybe '81 or '82. The government of Berlin - the senate - kind of discovered that the cultural aspect of Berlin and what was happening there with the so-called underground, was very attractive to visitors to Berlin. So they organised open studios where people could see what Salomé was doing, for instance. They actually had a reception at a bar, with the major of Berlin. But nobody wanted to talk to him. They put up a big buffet. We were always hungry, because there was no money around. The buffet was empty within minutes. Basically, we didn't want to have anything to do with the government or anybody from the 'high culture' department. Later on, though, maybe in '82, I don't exactly remember… Einstürzende Neubauten, Mike Hentz from Minus Delta t, some of the Dusseldorf bands and Malaria! were invited to the Documenta in Kassel, which is as high art and high culture as you can get.
Yes, that was what I referred to when I was saying high art…
So, I did understand you right. But we didn't really have a really beautiful time there, because the curator there, Karin Knöbel, who invited us, she actually had problems with the directors of Documenta. They wanted to throw Blixa out because of something. We all said that if he was thrown ot, we were all going. We were still really punk. I think other people didn't understand what we were doing there (laughs). However, we were invited and we went. With Malaria!, we also played in London at the ICA (Institute of Contemporary Art). So we did cross over into the art scene, but it was way different then than it is now.
How important was it for you that Mania D. and Malaria! were all-girl bands?
It was important for us, because we all - at least me and Gudrun - played in bands with male members, and we could never hear ourselves because the boys always turned their amplifiers way louder. We decided we wanted to be heard. That was where we decided to form a girl band. That was on the practical level. Then naturally, there's the philosophical aspect. Women have a different kind of rhythm, which you could hear very clearly in Gudrun's drumming. She always got the compliment that she couldn't keep time (laughs). But it was also intentional, because we wanted to break the pattern that was even pervasive in punk music. We felt that the female rhythm was distinctively different from the male rhythm, and since we were an all-girl band, we wanted to explore the female aspect, free from preconceptions and established rules.
Let's go back to punk, and to what happened before, in '78 or '79. I heard that as Mania D. you got help from Tangerine Dream, this Krautrock legend pioneering electronic music.
That was not with Mania D. It was with Malaria! In the beginning, it was just Gudrun and me. Christopher Franke from Tangerine Dream had seen us somewhere, and he wanted to help us. He brought us to his studio, which was absolutely breath-taking. It looked like a Greek temple inside. And then came Klaus Krüger, who was with Tangerine Dream, but who also played with Iggy Pop at the time. He brought a friend drummer from New York who played with Glenn Francke in The Static: Christine Hahn. We really liked her and begged her to join the band.
Tangerine Dream was fantastic. There were like three bands in Berlin: Tangerine Dream, Ash Ra Tempel, and I forgot the third one. The fact that I had the support and help from these bands when I was so young and started out as a musician, very much influenced me. Thinking about the possibilities or opportunities that I got, I like to give back, to help younger bands also. Do you mind if I'm digressing a little bit?
No. Tell us about the younger bands that you want to promote?
In September, I will do a concert in Berlin as a part of a series. The purpose of this series is kind of a mentorship where older musicians present young bands that they really like and do something together. I picked a band with my friend Anton who is a real punk. He is now 20 or 21, but I know him since he is 16. He's fantastic and he has a band called P.U.F.F. So, people helped us back then, and we like to help the younger generation.
Another guy who helped you at the time was John Peel. I heard this crazy anecdote that John Peel was calling and Gudrun took the phone and just couldn't understand any English, so she had to hang up.
Gudrun's English at that time was really really bad.
But you did end up recording for John Peel, who is a big name…
He really liked what we were doing. I don't know how he got hold of the record we did with Mania D., but one of the songs became song of the year. Then Mania D. disbanded, and he invited us with Malaria! to come and record one of the John Peel Sessions. I listened to it recently; it's actually quite nice.
Another thing that is really worth mentioning is your part in the 'Geniale Dilletante', which again was a scene where everybody played with everybody. Can you tell us some more about that scene?
I think it started… The SO36 - ran by Martin Kippenberger and Andy Rohe - had closed down. It became a carpet market, a discount place and then a Turkish wedding hall. By the SO being closed down, we didn't have any place to play. Some friends and I went to the people of the wedding hall and asked if we could use it for a night. And that's where basically all the bands in Berlin got together; well, of that kind of music. That's how it started. Because we didn't have other venues to play.
I don't know how long it lasted. I know that it was founded in 1980. In '81 or '82, Mania D. stopped, and out of the ashes came Malaria!
Mania D. stopped in 1980 and we started Malaria! in '81. And there was a big festival, because there was one other place. I think it was booked by Monika Döring. She could get bands to the Tempodrom, which was this former circus tent. There was a festival, which was called 'Geniale Dilletante'. I think it was in '81, but I'm not quite sure.
Malaria! really achieved international success, especially with the song 'Kaltes Klares Wasser', which was an international hit. So as an underground band, you had this big success. How did you feel about that?
We were real dilettants, we really had no idea. We were so outside the music business, especially the commercial side of it. It all seemed totally normal. The other reason why we played so much internationally was that they didn't want to hear us or put up concerts for us in Germany at that time. In '81 I think, we went to New York. A producer who had seen us at a women festival at the Tempodrom, invited us to come to New York. He brought us to the studio. We played at the Mudd Club, Hurrah's and Studio 57. That in turn impressed the Germans again.
From the start, we felt more close to the bands from London and New York than to the Germans. The SO was instrumental in that. It was mainly funded by Martin Kippenberger at the time. He had money to invite the No Wave New York people, filmmakers and musicians - Adele Bertei, Lydia Lunch and I think Jim Jarmusch - directly from New York to the SO. That was also why Berlin was pretty hip, because if these people had put their head to finance their trip to Berlin via a tour, small fees by small fees, it would have been impossible. He also invited bands from London. We met them and we became friends with them, so it was a natural development for us to go to London and New York. Another thing was that we had a Belgian record company, Les Disques du Crépuscule, the continental partner of Factory Records. We were more international than German basically from the start. And we weren't really impressed by anything, because we didn't know anything and we were punks, and so was everybody else.
New York became very important for you. There's also this anecdote - I don't know if it was with Mania D. or Malaria! - that you had a hand in the genesis of Sonic Youth. Did you?
(laughs loudly) That was 1979. We went there with Mania D. It was basically just Beate and I, and some girls from New York. One was Anna Domino, another one Lisa Rosen. I had an infected wisdom tooth, so I was out of sorts. It was at the Tier 3, which was a very cool club. They had a cinema upstairs and a concert room downstairs. Every musician in New York was there. Lisa decided to play saxophone, although she had never done that. Anna Domino had an attack of stage fright, so that Karin - the drummer, she was from Mania D. too - jumped up from her drumset and throttled Anna to start playing the synths or something else. It was so terrible that Karin was hiding in the room closet in the break that we had. But then somehow it worked out fine. Thurston Moore came in and saw us, and he said that if we could get away with something like that, he could start a band too. That's when he started Sonic Youth with Kim Gordon (laughs).
It was really terrible. I will never forget. In the front row was John Lurie from The Lounge Lizards, a saxophone player. When I was trying to play my saxophone, he just looked at me and chook his head (long laughs). We felt like 'oh no, this is so embarrassing' (laughs again). But we had one other concert that was even more embarrassing. That was in '81. Do you want me to tell you about it?
Yes, of course!
Ok, we were supposed to play with a kind of all-star band at the Peppermint Lounge in New York. It was with Adele Bertei, Laura Kennedy from Bush Tetras and Pat Place. Before the show, we went to party that this Japanese group - The Plastics, they were called - were having. There were the guys from B-52's, Tina Weymouth, David Byrne… And they said: 'Oh, the girls are doing a concert, let's go', so they all came to the Peppermint Lounge. Adele was so drunk she had to lay down on the floor. Gudrun and I were in the first row on stage playing the bongos (laughs), and I think Laura threw up on stage or something like that (more laughs). That was even more embarrassing than the Tier 3 (even more laughs).
Great story! (laughs) So afterwards, in '82, you moved to New York.
It was in '83.
But Malaria still continued at that time. Was it difficult to maintain the band when there was such a distance between you?
Yes, it was difficult. We did one more album together, and then we kind of put it on hold for some time. I think it was in '84.
Yes, it ended in '84.
It was actually not a bad thing to do. It started to become kind of strange in '84. We were all hungry, done enough and suffering from being broke. And some of us decided to become commercial. The industry got a much bigger foothold on this type of music. People wanted to become more commercial. Other musicians decided that they didn't want to participate in this kind of thing, and took themselves out of the picture. They didn't want to lose their love of music over commercial issues or the industry, so they rather left the music scene. After '84, all these weird kind of bands that really didn't have anything to do with us… I mean, it was called new wave before, but then these bands that… I don't want to say they were artificial, but they started this typical eighties sound. Let's call it like that.
So you took a break, it was not really a split and you came back with Malaria! in the beginning of the nineties.
I had another band in New York with different people, all expats from Europe. For instance Barbara Gogan from The Passions and Sara Lee from Gang of Four. They all moved to New York in the early eighties. We did a band together for a few years, and then I retired from music for a while.
Until the beginning of the nineties…
Yes, I lived in Holland then, and the girls from Malaria! joined me there. We recorded a twelve inch that was produced by Jim Thirlwell of Foetus. We then went to Berlin and did another album with Malaria! - 'Cheerio!' - which is actually a nice album. There are some nice songs on it. But then we split up again.
I don't know if I can name every project you've been in. I know about Autonervous and your solo album 'Queen Of Noise' in 2009, from which the title is a reference to something John Peel said at the time.
Yes, he called us 'his queens of noise' with Mania D., so I decided that I was entitled to call the album 'Queen of Noise'.
What I wanted to say is that these later projects - both your solo CD as Autonervous - still retain that sparkle of madness that Malaria! also contained. They're in the same vain, in a way.
How shall I say this? I was a part of Malaria! and Mania D. and a part of me did this album, so - and I don't want to sound weird - my core or my musical identity is still on it. I'm still alive and I am who I am.
And are you working on new projects at this moment?
Yes. I'm at home here in Italy in my home studio, and I'm working since a while on new songs. I want to do another album, but I work very very slowly. I love working here, because I'm in the countryside, close to the Mediterranean. In the morning, I go water my plants and then I go for a swim. Afterwards, I sit in the studio. Originally, I learned classical guitar. I was actually not a bad guitar player, but in the punk times - with Mania D. and Malaria! - we all decided to play instruments for which we were not educated, or that we didn't properly learn, in order to break up the rules of music, et cetera. I have picked up my guitar recently now, and I have to say that I really enjoy it. When I start an album, I have an idea of the concept, but when I come to work on it, it all completely changes. It's a bit of a voyage, and I wonder where it's taking me. That's the stage I'm in. When I will play for the BIM festival in Belgium in December, I hope I can present some of my new songs.
That would be great. When I hear your description, I'm really looking forward to it. We remember the gig you gave at the Gothic Festival in Waregem in 2010, when 'Queen of Noise' was just released. I liked the concert, because it was really minimalistic and pleasantly chaotic. It was just you and a drummer, so I want to know if it will be something like that again.
Yes. It's going to be a little bit like that. But on the other hand, I will do some cover songs, songs that I really really like, that influenced me or that I listened to a lot when I was young. One of them is 'Caresse' from Psychic TV. I have been rehearsing it. It's not really easy, but it's so beautiful. So I'm curious, but I'm pretty confident that I can present some of the new songs. And of course… They always say Bettina, ex-Malaria! I don't have a problem with that, but I would prefer if they said 'Bettina of Malaria!'. I have somebody I work with, who wants to help me a little bit on the business side, and he actually said something interesting. My new work is my new work, and it would be nice to set my new work in the context of what I have been doing. So I have been listening to old Malaria! songs lately, and I picked the ones that I really like. I wrote them. They're with me and they're still part of me. It's not like I do some old songs because people like them or want to hear them, but because I really enjoy performing them.
Then I think we can all start looking forward to your performance on the festival. Thank you for this great interview.
Find all the information and purchase your tickets on www.bimfest.be
Pictures 1-2 by Xavier Marquis (live at the Gothic Festival 2010)
Picture 3: Malaria!
Picture 4: Mania D.
Picture 5: BIMfest poster
Xavier KRUTH
14/09/2015
---