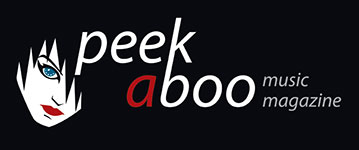 like this interview
---
PROJECT PITCHFORK
Every single human has got the power to change the society and the world
18/01/2012, Philippe BLACKMARQUIS
---
It's a long love story between Project Pitchfork and Belgium. It's in Belgium that the German band gave its first international concert outside Germany; it was in September 1992. At that time, the band was one of pioneers of industrial darkwave and today, 20 years later, they are still very active and eager to explore new musical territories. In April, they will come and visit us in the framework of the REWIND festival: an ideal opportunity to talk to Peter Spilles, founder and mastermind of the band.
Peek-a-boo: Peter, thank you very much for this interview. Can you tell us a bit about the show you will be presenting in April at the REWIND festival? Will it be based on the Quantum Mechanics tour or your Mera Luna show in terms of lineup and setlist?
Peter Spilles: We always play a "best of" of our repertoire, from the past to today, and our show at the REWIND festival will be no exception. It's gonna be like a time travel through our history, with all hits our fans love - and that includes songs from Quantum Mechanics. We are known as a band that perform their songs with energy and spirit. What you will get from our shows will be merciless, uncontaminated Project Pitchfork-Action in all its pureness. To all of you out there who are coming to our concerts: We want to see you dance, sing and mosh. We guarantee you a great time and a fantastic party with us!
Peek-a-boo: Do have specific memories of concerts or anecdotes in Belgium?
Peter: We always loved to play in Belgium and we love the audience's reaction to our music. A funny anecdote: At one of our first concerts in Belgium we had to sleep in the house of the parents of Seba Dolimont (Alfa-Matrix).
Peek-a-boo: Lyrics have always been very important in your art. In your songs, you convey values like humanism in a modern, corrupted world. How do you see the evolution of our society in the future?
Peter: We're doomed! More seriously: they are taking away from us the only achievements that brought something positive to human kind: free medical care, free schools, freedom of speech and the right to live in a clean and healthy environment. They're cutting it away, bit by bit. As humans, we still have to develop a cultural standard that preserves nature and respects variety and the "others" at the same time. In this moment most of scientific discoveries are explored to make lots of money, instead of helping other human beings. I guess we have to learn to see all humans as a part of the same body, imagine a liver refuses to help digest the food because the cells of that liver don't respect the cells of the same body's stomach. We would find an ill person, that's our situation at the moment on this planet.
Peek-a-boo: What is your opinion about Spotify and the virtualisation of music in general. Are there new business models coming up for artists like you?
Peter: To keep music alive you need a curious public that's willing to search for the tunes they like. I guess in the future it will be more and more important to play live concerts, and this is a tendency which is already established.
Peek-a-boo: In an interview, you said that you have 'a plan' for Project Pitchfork in the future. Can you tell us a bit more or is it confidential?
Peter: We started "Project Pitchfork" to push against the wrong decisions of the so-called mighty ones, because we believe that every single human has got the power to change the society and the world. So, our goal is to keep on pushing until the last one sleeping awakes and helps pushing mankind in a direction that's good for us all.
For further information about Project Pitchfork: http://www.project-pitchfork.eu/
Philippe BLACKMARQUIS
18/01/2012
---