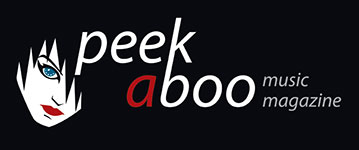 like this interview
---
HOWARD JONES
Live shows are the future of music because you can't digitize a live performance... yet.
18/01/2012, Philippe BLACKMARQUIS
---
In the 80ies, Howard Jones had an impressive series of hits like, for example, "What Is Love" or "Hide And Seek". At this time, he was associated with the English synthpop/new-wave/neo-romantic scene. Over the years, he remained active in the music world, he created his own label Dtox and even opened a successful vegetarian restaurant in New-York. Recently, he released a DVD with his special show in London, where he played the complete songs of his two first albums "Human's Lib" and "Dream Into Action". Peek-a-boo had a chat with Howard to talk about the past and about his future projects.
Howard, thank you very much for this interview. You said it was a real challenge to play your two first albums "as they were" in concert. Why?
A lot of songs from those albums were very hard to play live. I could only do live approximations of them. So when I managed to licence back the mixes from Warner Bros, it gave us access to the original multitracks and allowed us to find back exactly what the layers of sounds were and to assign them to our current live instruments. It became a very interesting project and at the end, it was great to play the song 'in their full glory', as they were on the two albums.
Any particular memories or anecdotes about Belgium?
Of course, my very first show outside the UK was in Belgium at Forest National in September 1983, where I was opening up for Peter Gabriel! Peter was worried about the audience's reaction and so, he introduced me in French and in Dutch! The concert worked really well, especially because "What Is Love" was No. 1 in Belgium at that time. It was a very important moment in my career! I came back to Brussels in '84 and later in '92. Then, in 2005, I played an acoustic show at Le.Fantastique.Night: it was a great moment!
How do you feel about the evolution of your career? How do you manage to renew yourself all the time?
I try to set myself a different goal for each album. For my last studio album, "Ordinary Heroes", I worked with a string quartet and created a very acoustic sound. It's a great motivation to learn something new each time.
Do you see a revival of 80ies synth-pop?
Yes, definitely. In UK, there are 80ies festivals with audiences of over 20,000 people. Those who grew up in the 80ies have a real passion for this era and this music. They want to go out and see their favorite bands again.
You were in a progressive band (Warrior) before you started your solo career. When I listen to some songs like "Hide And Seek", some harmonies and some riffs ("New Song", "Equality"), I have the impression that this style influenced your solo work. Am I wrong?
No, you're perfectly right. I was a trained classical pianist and a huge fan of Keith Emerson. He was a major influence to me and there are indeed symphonic and prog aspects in my music.
Was it also an influence to work with Rupert Hine as producer? There is a common sound between you and bands like eg The Fixx.
Rupert's influence had to do with his experience of technology. In 1982, he was pioneering with sampling and studio technology and he brought this forward thinking approach to my two albums. I was listening to "Reach The Beach" by The Fixx the other day. It is true that there is a subtle similarity, a similar approach to the production.
In general your music is very positive and philosophical but would you say that your music has a melancholic, dark aspect? How?
Yes, in certain tracks of the album "Dream Into Action", like, eg, "Elegy". Those songs had a darker feel to them. But I generally like the uplifting power of music, even if there is a certain melancholy in some songs.
Do you think it is easier nowadays for new bands to get attention? What would you advise them to do, esp. with regard to music virtualization (Spotify)?
It's a very good question. The music world is very much different today with Internet and digitization. It's more difficult to make a living with music. You have to adapt and be innovative. I, for instance, created a website, decided to make my dvd's myself, to have my own label, etc. It is possible to build a fan base via social media, for instance. With a lot of touring and a really strong connection with fans, you can make a success. It's a 'do-it-yourself' world, you receive far less support from record labels. Live shows and gigs are the key for the future of music because you can't digitize a live performance, yet. A lot of my time is devoted to live shows.
What about the future of the CD as physical object? Do you think surround and 5.1 can be an extra added value for the CD (I mean versus mp3 and virtualisation)? A bit like 3D for movies?
I've done a few releases in 5.1 and, to be honest, it generated very little interest (laughs). I've got a 5.1 system at home. But people don't seem to need this. they listen to music on computers with a horrible sound and they seem happy with that.
Are you planning to release a next album? Any plans to collaborate with other artists or producers?
Right now, I am thinking a lot about whether to make a new album or not. I need to find an exciting idea, a new way of doing it. Today, we have internet, we can connect with everyone. So we could make use of Internet to create music in a new way. I would love to experiment with this to create my next album.
You mean a process of collective creation?
Yes: involving a lot of people. It's a very exciting idea. But I can't tell you more right now.
My last question will be: after all these years, do you finally know now "what love is? Is it like "to go to bed with a 100 of women or men", like you say in "Human's Lib"?
Oh no. To me, love about respecting people and our differences and about cherishing each one of us.
Howard Jones will perform the entirety of his albums "Human's Lib and "Dream Into Action" in the UK during April 2012. Dates include Bristol (April 11), Sheffield (April 12), Liverpool (April 13), Birmingham (April 14), Newcastle (April 17), Glasgow (April 18), Bournemouth (April 20), and London (April 21). No dates in Belgium planned for the moment. Ticket Hotline: +44 (0)844 477 2000, or www.ticketweb.co.uk. More info: www.howardjones.com.
Philippe BLACKMARQUIS
18/01/2012
---