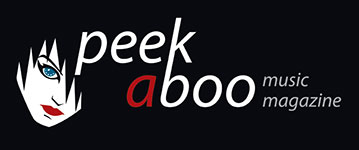 like this interview
---
VITA NOCTIS
We are thrilled to be on the same stage with The Klinik again in Beveren. It's like a flashback come true!
18/01/2012, Chris KONINGS
---
One of the most sought after coldwave bands just had their entire backcatalogue reissued thanks to Dark Entries Records, together with Minimal Maximal. Yes, we are talking about Vita Noctis, three youngsters from Vilvoorde, Belgium that got fed up with all the negative things going on and they decided to vent their feelings with chilling and gloomy music. The name "vita noctis" is Latin for "nightlife" and it fits their music perfectly. They only made two cassette tapes and one 12" EP but they stand out, because of their simplistic music, weird accents and most importantly their talent to create the ultimate spleen with only a few secondhand instruments like a Casio MT-31, Korg MS-20 and Roland TR-808 and now you can see them live again, after 25 odd years! There are also gigs from IC434, The Klinik and Monolith to boot so start buying those tickets for the next Beverwave festival!

Hi there, how and when did it all start for Vita Noctis?

A new kind of music arose in te beginning of the 80's. We liked the monotonous synthsounds, accompanied by pessimistic lyrics and deep basses. The music was so beautiful and their structures seemed so basic that the twin brothers Kris and Jos decided to try it out themselves with a few second hand instruments. Girlfriend Martine completed the band.

Was there a "new wave scene" in Vilvoorde?

Like everywhere in Europa there was a certain part of the youth mesmerised by the "new wave". Still there wasn't a real scene. We felt that elsewhere in Flanders and Belgium there were more thing happening in terms of new wave.

Which bands did you like to listen to and influenced you?

A lot of bands inspired us, but our grandfathers are probably Joy Division. In Belgium there were the influential bands like Front 242 and The Klinik.

The artwork was done by Stéphan Barbery, how did you get to know him?

Stéphan did artwork for many bands like The Legendary Pink Dots and the cassette label Camera Obscura. We were impressed by his work and decided to write him a letter. We already released our first tape ("In The Face Of Death..") on a DIY basis. Stéphan really felt our music perfectly and succeeded in visualising the mood of our music. We are so proud of the work he did for us!

Don't you regret that your record and tapes go for so much money on ebay now?

On the contrary, we are very proud our work is highly sought after. It's a great sign that our music is appreciated!

"Against The Rule" came out on Dark Entries together with Minimal Maximal. Did you know Dirk Ivens back in the 80's?

Yes we did a few gigs together with The Klinik. Dirk always believed in our music. That's why we are thrilled to be on the same stage again in Beveren. It's like a flashback come true!

Now that you are playing live again in Beveren, are there also some new songs on the way?

We will mostly play different versions of our old songs, and we will add a few new songs as well.

Do you look forward to playing live again? Any stress building up already?

Well we had a lot of doubt if we should be doing this. It really took us a long time to decide but in the end we are very glad to have accepted the challenge. We picked up where we left off and with all that new technology making music is more approachable than ever. We have no idea what the audience will think about it, but we look forward to playing live again. Of course there is stress involved but that's inevitable.

Thanks for the interview and enjoy your comeback!
Chris KONINGS
18/01/2012
---