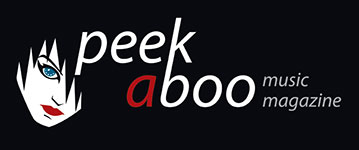 like this interview
---
INKUBUS SUKKUBUS
I do feel an altered level of consciousness at live shows
30/01/2012, Philippe BLACKMARQUIS
---
Inkubus Sukkubus is definitely one of the most interesting live acts. Since its creation in 1989, this English band has been considered as the spearhead of pagan gothic rock with hits like "Wytches" and "Belladonna And Aconite". With one album release every one or two years, the band has proved to be very consistent in their approach and their last album, "The Goat" (2011) is another great collection of pagan rock hymns and dark folk ballads. Peek-a-boo had a chat with Candia Ridley.
Candia, thank you very much for accepting this interview! How did you discover you had a passion for paganism? Do you consider it as a religion or simply as a philosophy of life?
I've had an affinity with paganism and all things occult since I was a child; I can't actually remember a time when there was an 'awakening' as it feels like it's always been a part of my life. I don't view my experience with paganism as a religion, but more of a spirituality and, as you say, philosophy of life.
Do you think modern society is moving further and further away from our original, natural beliefs and instincts?
I think things have been worse, and I like to think that we're still part of a general global awakening about Gaia and working in harmony with her. I believe we're all scared of the consequences of carrying on as we have in the past… but perhaps that's no bad thing.
How can we accelerate the evolution of society towards a better understanding of life, nature and ecology?
Unfortunately, in many cases, fear seems to be the key. But, as long as we're not scaring the bejeezus out of our children and that people aren't having irrational thoughts about what the future holds, then whatever tactics work...
Are you still active in the pagan movement? What pagan event or ceremony would you recommend to people who would like to discover this movement?

We are still active, though no longer work within a coven. There are many ways to get involved with the pagan movement, from joining a working group and going to conferences, to celebrating the sabbats in your own quiet way and making time to be closer to nature. The major sabbats, such as Beltaine and Samhain, are a great time to get together with others and celebrate.
In 2010 their song Vampyre Erotica was featured in the soundtrack to the British cult comedy "The Vampires of Bloody Island". Did this open doors for you?
It's a really fun movie, and the people behind it are brilliant. Not sure what doors it's opened for us, but it was lovely to be part of.
What do you think about this huge hype around vampire movies and TV series? How comes pagan rock and gothic music are not gaining more interest from larger audiences?
Well, the current spate of vampire movies and TV programmes are, on the whole, written for a particular market I think… 'nuff said.
Do you consider your concerts as rituals? Do you think gigs can bring people to a certain level of consciousness?
I have to say I do – though obviously of a very informal nature! When everything comes together at a live show, when things really gel between us and the audience, and we're not thinking of the mechanics of the music, it's a wonderful experience. I do feel an altered level of consciousness at live shows, and hope some of the audience feels the same, but I really can't say.
What are your plans for the future? Any collaborations with other artists?
We have some great dates lined up for 2012, including a couple of acoustic ones. I'm also chatting with other musicians about collaborating on a couple of things; I do enjoy putting vocals to other music now and again. It keeps me on my toes.
A last question, with a bit of humor: do you think it will be the end of the world at the end of 2012?
There are many that think it is, and some say there's strong evidence to show that the winter solstice means the end to our time on the planet… but I've plans to become a grandmother one day, so I do hope not! (laughs)
Philippe BLACKMARQUIS
30/01/2012
---