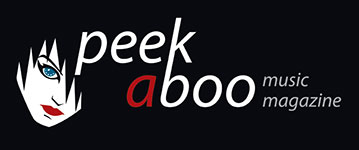 like this interview
---
ARMONITE
19/09/2015, Didier BECU
---
If you're not keen on reading many words, then perhaps you just can surf immediately to Armonite's website where you can get their album for free and judge for yourself why topproducer Paul Reeve and Colin Edwin of Porcupine Tree love them so much. But perhaps you also want to know something about them? Then read, just don't forget to listen!
Who are you and how would you describe your music?
We are Armonite, electric violin rock with electronics, classical, and world music, topping of progressive metal and a pinch of pop culture.
Why should anyone listen to your music?
The amazing Paul Reeve, the first producer of Muse, took care of the engineering and the mixing of the album, with mastering at the Abbey Road Studios in London. Porcupine Tree's bassist Colin Edwin plays with us and we have an electric violin instead of a voice. Aren't you curious?
What inspires you and who or what influences your music?
Life and people, but also movies, technology, videogames, books, philosophy, travels… When you read a book or watch a movie, imagination is stimulated and new ideas come to mind in a sort of domino effect. We've been inspired by such a number of things that writing has been quite easy!
You are an underground band. Today we have millions of methods (from Facebook to YouTube) to reach the rest of the world, and yet it seems very difficult to reach an audience. How do you solve that problem (what method do you use to reach a wider audience)?
To instantly share our music, we chose to release our tracks for free on our website www.armonite.com. Then we try to directly connect with bloggers and editors, and use our Facebook page to keep people up to date with our news. 'Like' us of Facebook! The more people get involved with us, the sooner we can go on tour and share our music live.
There is a lot of debate about the format. Some consider physical albums on CD or vinyl quite useless in this digital age. What's your opinion?
We only produced a digital version of the album. We have a great respect for the old media, but most people now use their smartphone or their laptop to hear music. We must move forward!
It is a simple question, but the answer always intrigues me, why did you decide to make music?
You see and feel something you just need to tell. In our case, we start from a situation from our life or a place we'd like to live, or someone we saw, like in a movie sequence. Sometimes it's just an abstract feeling, but whatever it is, we go right to our instrument and try to fix it down.
Musicians want to play, of course. Is it easy to get a gig these days or is it a struggle every time again?
Ten years ago, live clubs and venues were full of people. Now people prefer to watch a band on YouTube, many venues shut down, promoters are cautious, and the entire gigs market got uncertain. As a result, it was much easier to get a gig ten years ago than today.
What are the future plans for the band? Where do you want to be as a band in a few years?
We can't wait to present "The Soundtrack is New each Day", one soundtrack cover in violin rock after each original song from our album "The Sun is New each Day". This is the show we're going to perform, with a few pilot dates starting October. Then we'll get back to writing for a new album.
Will you be playing live in Western Europe on short notice?
Sure, we're going to tour with "The Soundtrack is New each Day" show, hopefully at the beginning of 2016.
What's your favourite record of all time and please state why!
"Images and Words" by Dream Theater because it changed the way we used to perceive music in the 90s.
With whom wouldn't you mind to be alone with in an elevator for 8 hours and what would you do then?
Ahah, can we answer with a porn actress? Jokes apart, we would love to play with a guitar soloist like Steve Vai, but we don't know if he's OK with a 8-hour rehearsal.
The final words are yours….
To get out on tour, we need to prove how awesome and huge our fan base is. So please get involved and show your support by 'liking' us on Facebook. Thanks!
Didier BECU
19/09/2015
---