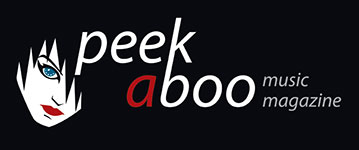 like this interview
---
KARSTEN PFLUM
I have never really been able to make a living of the record sales alone, so the numbers don't really interest me that much. I make music mainly for my own sake, because I can't help it and because I really enjoy doing i
19/09/2015, William LIÉNARD
---
Danish musician and DJ Karsten Pflum released a new album recently. We asked him if we could talk about Dode and his career in general, and to our surprise he found time to sit down and answer our questions.
Would you please introduce yourself to our readers and tell us about your past activities and your former work?
Hello! I am Karsten Pflum, a Danish producer and DJ. I've been releasing music since 2002 on various record labels - Danish, English and German labels mainly. My last three albums were released on the German label Hymen Records, with which I have a very good understanding. All together I 've made 7 albums so far, plus a bunch of EPs, remixes and tracks for compilations. I've been playing live a great deal in most of Europe and occasionally in more exotic places like Thailand and China… I work within different blends of electronica, inspired mainly by classic genres like ambient, electro, jungle, techno and house. My personal interpretation of these sounds is a quirky, melodic, twisted, yet often evocative and danceable style of electronica.
What about genres that you are interested in and what about your influences?
The list is long! I listen to all kinds of music and I am influenced by it. I started going to raves as a teenager back at the end of the 90s, where I was listening a lot to people like Basic Channel, Robert Hood and Plastikman. But I was also interested in the more experimental stuff coming from UK labels like Rephlex, Skam and Warp. People like Bogdan Raczynski, Mu-ziq and Autechre and AFX of course. Around 2000 there was an explosion of electronica coming from Scandinavia - people like Future 3 and Bjørn Svin from Denmark were guys I looked up to, and who helped out with advice about how to get the music out. I sent a demo to the Danish producer Opiate (who has worked with people like Björk and Alva Noto) and he recommended me to send my tape to a London Label called Worm Interface. They were a very active label around 2000, with releases from people like Freeform, Jake Mandell, Solar X and Tom Jenkinson. So, I was super happy that they wanted to release my debut album Tracks in 2003. Other Nordic artists that I was inspired by at the time were people like Kim Hjorthøy from Norway, and Swedish artists Bauri, Ola Bergman and Plod. For me their sound is very much the sound of the early 2000's. There were quite a few small electronica labels I followed: Toytronic in the UK, spa.RK Records in Spain, New Speak in Sweden, Merck in Miami and April Records in Denmark.
Nowadays, I listen to a wide palette of stuff, both the new stuff coming out and the old stuff that I somehow missed at the time. A major influence at the moment is the British label Irdial Discs. They were pioneers in releasing acid house, techno and what they called ambient house around 1990. Records from In Sync, Aqua Regia and Luke Slater from that time have been on heavy rotation for the past half year or so! Newer acts (after 2000) that I really like at the moment are different people and styles like E.R.P., CiM, Lakker (and Eomac), Somatic Responses, Legowelt and Cristian Vogel (in no specific order or genre or time).
What are the ideas behind the recent album?
The idea for my newest album, called DODE, was to make a selection from recordings I had made the previous six months or so. I had a total of 40-50 sketches, unfinished music, that were basically all just recordings of jams and improvisations that I made every night, without ever going back and finishing them. I listened carefully to the whole bunch, some of the songs I didn't even remember making! So, I picked out 10-12 tracks and added extra layers and details to the original idea. The result was a very synthesiser-heavy style that had both ambient qualities and the more electro'ish dance floor orientated sound. For the cover and the overall theme of the album, I was greatly inspired by some old drawings and paintings I found on the net, from an old roleplaying game I used to play with my friends as a kid. So, I choose to call the album DODE, named after this game Draker och Demoner Expert. The artwork for the cover was done by my friend, who reworked one of the classic illustrations from one of the books, into a woodcut print. It's a bit funny how people have taken this theme very literally after it came out - claiming they can hear the fantasy vibe and see the references. To be honest, I don't really think the music itself has much to do with roleplaying...
Where would you situate your recent album between your past and future work?
The new album is perhaps some of the most emotional stuff I've made, apart from my last album Sleepwald, which was an ambient record. I've toned down the complexity of the drum programming and left the complexity more to the actual sound design - the layering and movement of the sounds. I have definitely done much more danceable stuff earlier, but this album I would definitely consider "home listening". I guess the style on DODE is more poetic and suggestive than most of the other stuff I've done.
Your future plans?
I am again in a state in which I am working very unconsciously on new sketches and jams every day, without finishing any stuff really. I enjoy the sheer creative approach of making tracks at the moment. So, I guess at some point there will be enough music to start getting a real picture of what I am actually doing. I'm also making some occasional remixes and compilation tracks on request. But mainly I am experimenting a lot with my set-up, and having a lot of fun!
What about making music and albums in a decreasingly/rapidly changing market?
Well, I have never really been able to make a living of the record sales alone, so the numbers don't really interest me that much. I make music mainly for my own sake, because I can't help it and because I really enjoy doing it. It is my full time occupation. I see my music being spread out quite well via the internet, as I have followers all over the world. I often see that other people write about me that I am an underrated artist who hasn't received the attention he deserves. Maybe I have been to shy about promoting myself, maybe it's because I'm Danish - we all tend to be quite modest and content with the way things are. I feel I've always been very lucky that labels were willing to release my music, and that people have booked me for shows more or less all around the world. I don't really like the rock 'n roll attitude, that dictates that a musician should be this half god or idol for other people. I think it's stupid the way the more commercial acts, without mentioning any names, focus so much on their image and the whole business angle. I don't need a new car or house really, and I never expected to get rich from writing music. Really, I like the thought that all art should be free. Also I've been thinking about how simpatico the idea of selling my music to one person is, a bit like the crowd funding model, as if it were a painting or a unique piece of art. And then letting people themselves take care of how they want to distribute it from there.
Where can you be seen and heard this summer or autumn? it there a chance to see you in Benelux or in the neighbouring countries?
Well, I guess the closest I am coming to the Benelux in the near future is Switzerland, where I'm going soon. Not really close, huh?! I'm focusing mainly on writing and producing at the moment, so I don't play that many concerts outside of Denmark these days. Let's see - you never know…
Thank you, Karsten!
http://www.peek-a-boo-magazine.be/en/reviews/karsten-pflum-dode/
William LIÉNARD
19/09/2015
---
De Deense muzikant en DJ Karsten Pflum bracht onlangs een nieuw album uit. We vroegen hem of we konden praten over Dode en over zijn carrière in het algemeen, en tot onze verbazing vond hij de tijd om op onze vragen antwoorden te verzinnen.
Zou je jezelf even willen voorstellen aan onze lezers en vertellen over je voorbije activiteiten en je vroegere werk?
Hallo! Ik ben Karsten Pflum, een Deense producer en DJ. Ik breng sinds 2002 albums uit via diverse platenmaatschappijen, Deense, Engelse en Duitse labels vooral. Mijn laatste drie albums zijn uitgebracht op het Duitse label Hymen Records, waarmee ik een goede relatie heb. Alles bij elkaar heb ik 7 albums gemaakt, plus een lading EPs, remixen en tracks voor compilaties. Ik speel vaak live, meestal in Europa en soms ook in meer exotische plaatsen zoals Thailand en China... Ik werk binnen de verschillende genres van elektronica en ben voornamelijk geïnspireerd door klassieke genres als ambient, elektro, jungle, techno en house. Mijn persoonlijke interpretatie van deze geluiden is een eigenzinnige, melodische, verdraaide, maar vaak suggestieve en dansbare stijl.
Hoe zit het met genres die je interesseren en wat over je invloeden?
De lijst is lang! Ik luister naar allerlei soorten muziek en ik ben erdoor beïnvloed. Ik ging al naar raves als tiener op het eind van de jaren 90, waar ik naar mensen luisterde zoals Basic Channel, Robert Hood en Plastikman. Maar ik was ook geïnteresseerd in de meer experimentele dingen die van Britse labels als Rephlex, Skam en Warp kwamen, mensen zoals Bogdan Raczynski, Mu-Ziq en Autechre en AFX natuurlijk. Rond 2000 was er een explosie van elektronica uit Scandinavië - mensen zoals Future 3 en Bjørn Svin uit Denemarken waren jongens naar wie ik opkeek en die me geadviseerd hebben over hoe en waar muziek uit te brengen. Ik stuurde een demo naar de Deense producent Opiate (die heeft gewerkt met mensen als Björk en Alva Noto) en hij raadde mij om mijn muziek naar het Londense label Worm Interface te sturen. Dat was een zeer actief label omstreeks 2000, met releases van mensen zoals Freeform, Jake Mandell, Solar X en Tom Jenkinson. Dus ik was super blij dat ze mijn debuutalbum Tracks in 2003 wilden uitbrengen. Andere noordse kunstenaars waardoor ik werd geïnspireerd op dat moment waren Kim Hjorthøy uit Noorwegen en de Zweedse kunstenaars Bauri, Ola Bergman en Plod. Voor mij is hun geluid heel erg het geluid van de vroege jaren 2000. Er waren een paar kleine elektrolabels die Ik volgde - Toytronic in het Verenigd Koninkrijk, spa.RK Records in Spanje, Nieuw Spreek in Zweden, Merck in Miami en April Records in Denemarken.
Tegenwoordig luister ik naar een breed palet van geluiden, zowel nieuw als oud spul dat ik op een of andere manier gemist heb ooit. Een grote invloed op dit moment is het Britse label Irdial Discs. Zij waren pioniers in het uitbrengen van acid house, techno en wat zij omstreeks 1990 ambient house noemden. Records In Sync, Aqua Regia en Luke Slater hebben zwaar geroteerd het afgelopen half jaar of zo! Nieuwere acts (van na 2000) waar ik echt graag naar luister zijn mensen uit verschillende stijlen zoals ERP, CiM, Lakker (en Eomac), Somatic Responses, Legowelt en Cristian Vogel (in willekeurige volgorde of genre of tijd).
Wat zijn de ideeën achter de recente album?
Het was de bedoeling om voor mijn nieuwste album DODE een ​​selectie te maken van de opnamen die ik de afgelopen zes maanden of zo had opgenomen. Ik had zo'n 40-50 schetsen, onafgemaakte muziek, allemaal het resultaat van jams en improvisaties die ik elke nacht had gemaakt zonder er ooit naar terug te keren of ze af te werking. Ik luisterde er aandachtig naar en van een aantal van die nummers wist ik zelfs niet meer dat ik ze gemaakt had! Dus ik koos er 10-12 tracks uit, voegde extra lagen toe en behield de details van het oorspronkelijke idee. Het resultaat was een zeer zware synthesizerstijl die zowel ambiente kwaliteiten had als een meer elektro-achtig dansvloer georiënteerd geluid. Voor de cover en het algemene thema van het album werd ik geïnspireerd door enkele oude tekeningen en schilderijen die ik vond op het net, van een oud roleplaying game dat ik met mijn vrienden speelde als kind. Dus ik koos ervoor om het album DODE te noemen naar het spel Draker och Demoner Expert. Het artwork voor de cover is gedaan door een vriend. Hij herwerkte één van de klassieke illustraties uit een van de boeken tot een houtdruk. Het is een beetje grappig hoe mensen dit thema zeer letterlijk hebben genomen nadat het album uitkwam – ze beweren dat ze de fantasy vibe horen, maar om eerlijk te zijn: ik denk niet echt dat de muziek veel te maken heeft met het rollenspel...

Waar zou je je recente album situeren tussen eerder en toekomstig werk?
Het nieuwe album is misschien wel een van de meest emotionele dingen die ik heb gemaakt, afgezien van mijn laatste album Sleepwald, dat een ambiente plaat was. Ik heb de complexiteit van de trommelprogrammering gedownsized, en ik heb de complexiteit meer en meer verlaten ten voordele van het werkelijke sound design - de gelaagdheid en de beweging van de geluiden. Eerder heb Ik zeker veel meer dansbare dingen gedaan, maar dit album zou ik meer een "huiskamer"-album noemen. Ik denk dat de stijl op DODE poëtischer en suggestiever is dan de meeste andere dingen die ik heb gedaan.

Uw plannen voor de toekomst?
Ik ben weer in een toestand waarin ik heel onbewust aan nieuwe schetsen werk en elke dag jam zonder het spul echt af te werken. Ik geniet nu enorm van het creatieve proces van het maken van tracks. Dus ik denk dat er op een gegeven moment weer genoeg muziek is om een reëel beeld te schetsen van wat ik nu eigenlijk aan het doen ben. Ik ben ook bezig met het maken van enkele incidentele remixen en compilatietracks op aanvraag. Maar vooral experimenteer ik veel met mijn huidige set-up, en met veel plezier!
Hoe zit het met het maken van muziek en albums in een steeds dalende/snel veranderende markt?
Nou, ik heb nooit echt van de platenverkoop kunnen leven, dus de cijfers interesseren me niet zo heel erg. Ik maak vooral muziek voor mezelf want ik kan het niet helpen en ik vind het ook echt leuk om te doen. Het is mijn full-time bezigheid. Ik zie dat mijn muziek goed wordt verspreid via het internet en ik heb volgelingen over de hele wereld. Ik zie vaak dat andere mensen over mij schrijven dat ik een onderschatte kunstenaar ben die niet de aandacht krijgt die hij verdient. Misschien ben ik te verlegen om mezelf te promoten, misschien komt het omdat ik een Deen ben – we hebben allemaal de neiging om heel bescheiden te zijn en tevreden met de manier waarop de dingen zijn. Ik voel dat ik altijd veel geluk heb gehad dat labels mijn muziek graag uit wilden brengen, en dat ik min of meer over heel de wereld voor shows wordt geboekt. Ik hou niet echt van de rock 'n roll-attitude die dicteert dat een muzikant een halve god of idool voor andere mensen moet zijn. Ik denk dat de commerciële bedrijven dom te werk gaan, ze richten zich te veel op hun imago en het zakelijke aspect. Ik heb niet echt een nieuwe auto of huis nodig, en ik heb nooit gedacht rijk te zullen worden met het schrijven en uitvoeren van muziek. Echt, ik hou van de gedachte dat alle kunst gratis moet zijn. Ik heb nagedacht over hoe simpatico het idee is om mijn muziek te verkopen aan maar één persoon, een beetje zoals het crowdfunding-model, alsof het een schilderij of een uniek stukje kunst zou zijn. En het dan aan de mensen overlaat hoe ze het willen verspreiden vanaf daar.

Waar kunnen we je zien en/of horen deze herfst? Is er een kans dat we je in de Benelux of de buurlanden live aan het werk kunnen zien?
Nou, ik denk dat ik niet dichter kom dan Zwitserland in de nabije toekomst. Daar ga ik binnenkort nartoe. Niet echt dichtbij, hè ?! Ik richt me vooral op het schrijven en produceren van muziek op dit moment, dus kan ik niet veel optreden buiten Denemarken. Laten we maar eens afwachten, je weet maar nooit...

Dank u Karsten!
http://www.peek-a-boo-magazine.be/en/reviews/karsten-pflum-dode/
William LIÉNARD
19/09/2015
---