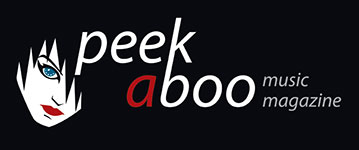 like this interview
---
CASABLANCA
We do not completely fit in the prog metalrockscene, we 're sounding too much like a popband
16/09/2015, Wim GUILLEMYN
---
After two albums (Apocalyptic Youth and Riding a Black Swan) the Swedish progrock band Casablanca now releases its third one: Miskatonic Graffiti, a concept album that impresses me. So time for a little chat with Anders Ljung who is singer and co-writer of the album.

The new album is a concept album. It' s based upon the books of H.P. Lovecraft. Are you a huge fan?
Well, the books were more a starting point for writing a story by myself when I was a kid. When I discovered the books by Lovecraft it touched me and I read everything from him within a couple of weeks. So thereafter I wrote this story and used it, or rather the frame work, for this album. I thought when we were writing it will suit the music, and it does. Of course we had to adjust it to the music and rewrite everything, because it was written so long ago.

About the music: I can hear a lot of influences. For example in the opening song Enter The Mountains I can hear elements of Black Sabbath, the guitar riff, but also the great prog bands: the twist and turns and the organs. Some eighties metal influences, and also much variation in the vocals. My compliments for that.
Thanks. Well that' s because we already played for years in all sort of bands. And we are music lovers who love all kind of music. I think that gives us a big musical background which you can hear in our music.

Are you planning an European tour? What can we expect live?
We 're planning a kind of world tour for 2016. It would be the first time that we all have the timebto do it for a long period. The idea is to play the whole album and some old songs too. Normally there won 't be a huge theatrical show because that wouldn't be easy to combine this album, I guess. In the first place we want to play good live shows.

Is that the reason why Eric Stenemo and Ryan Roxie were added?
Not exactly, because both will not be playing on the tour. Ryan has too much work with Alice Cooper and Eric does the sound for Europe. He prefers to do this instead of a live tour. They' re not fired and didn' t leave. We have a kind of an open relationship. Some guys come in and when it suits them, they leave again. And later they come back to join us. They add some nice guitarwork and other stuff to the album.

How does the songwriting work?
Before this album it was mainly me and Mats who wrote the songs. But now, it' s a bit everyone who writes songs. Eric for example wrote She Was The One. We had a whole lot of songs for this album, but luckily we have someone who can very good exclude them and made a good selection for an album. It's hard to do that by ourselves because all the songs are a bit like our own children. It' s heartbreaking to throw one away.

What does miskatonic mean?
Well, it comes actually from an old American native language that we picked up.

It sounds good too.
Yeah that' s right. We hoped people liked the words and call us Miskatonic Graffiti orchestra or something. We shall see :) We are already working on the follow up for this album, but for the moment the preparation of the tour is the most important thing.
On the debut one can hear that the band was musically still searching for an identity. But on the second, and now with the third, you have found it. It is a more mature sound too. Agree?
On the first we made the album we wanted to make. Because that was a sort of reanimation of music from bands as Van Halen, Poison etc… But hey, that was then and now is now. We changed and want to make evolution. For the second album we thought we didn' t need to do all that stuff, we sound like we sound. So by recording Riding A Black Swan we have more confidence, and for the third album we have even more self-esteem and also time to develope our style and music. We now had five to six months to work on it. Which made a huge difference. I must say. I listen often to the latest , it has a sort of escapism. Me and Eric talked sometimes about it and are longing to make an even better album, to evolve.

How would you describe your music?
Last, we called it EBHR: Epic Big Heavy Rock. We do not completely fit in progmetal/prog rock. We're more a poppy band. We are melodic, but not like some modern metal bands that sound like a boys band and are dressed like heavy construction workers. Horrible.

Is there a chance that you will be playing in Belgium?
I hope so, we would love to play in Belgium. I have already been a few times in Belgium. And I love the beer too (laughs). But for the moment I cannot tell you where we are going to play next year. That' s still in progress.

Well I hope to see you here on stage. Would be lovely. Succes!
Wim GUILLEMYN
16/09/2015
---