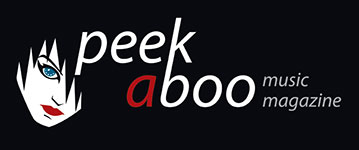 like this interview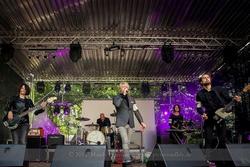 ---
TELEMARK
People can expect a punky, undeveloped band trying their best to not shoot in every available direction at once.
21/09/2015, Britta Tabrit
---
Britta did an interview with Elliott Berlin of TELEMARK. He's the backline tech for Combichrist and EU live support for Aesthetic Perfection as well.
Can you please introduce Telemark to our readers: who are you, how and when did you meet and start the band?
Well, to start from the very beginning, I founded the project in late 2012. Back then, it was just me trying to put ideas and inspiration to canvas, so to speak, mixing elements from indie, electronica and dance music. The original idea was shooting for something between bands like Refused, Nine Inch Nails, the Prodigy and Metric, but as always with abstract concepts like music the ball didn't really land anywhere near any of that. Anyway, the first couple of shows took place in the fall of 2013 and since then Martin Svensson from Fucking Werewolf and The Fume has been drumming for us. Kendra came in on keyboards just before the first UK tour in 2014 with Pretty Addicted and in December that same year Johan came back from his studies in Australia and picked up the guitar duties. A few months later our first guitarist Mats moved from Gothenburg with his new born child and since we didn't want to replace him, we found a bass-player instead, which is Rosie, our newest addition to the line-up. So far it´s mainly been me writing most of the music, but we´re working on changing this for future developments, as our ideas have widened and we want to open up for a bigger, more dynamic sound.
Tell me something about the name. I know the word "telemark" from skiing and ski jumping. But it's also a county in Norway. But you are from Gothenburg, Sweden. So it must be something else. But what?
It is a beautiful part of Norway that apart from a lot of skiing also is one of the turning point of the last great war. It was where the Nazi war-machine refined heavy water for their experiments with nuclear weapons. Fortunately their plant and stocks were destroyed, but it took a great toll on military and civilian populace alike. Many experts believe we would have been looking at a completely different map today if they hadbeen successful. Though it´s more a historical remark than a political statement, but I wouldn´t deny it being that as well, but most of all it´s a turning point; we can do whatever we want, no matter the odds. Fuck the police, or something like that.
You played on NCN Festival in Germany recently. What kind of experience was it? Was it your first festival with Telemark?
Indeed it was. It was great fun. We travelled from Gothenburg in a van, playing Hässleholm in the south of Sweden at the legendary club P23, which has been there since the late 70s. Left directly after the show and drove all the way to Deutzen, located just south of Leipzig. It was a solid 12 hour drive and we were rather fucked up when we arrived. Since we played so early (at noon), we just went directly to the sound check and then proceeded to play the show, very very tiring. But it went well and considering the time of day, we had a good crowd of people there as well. It was worth the drive, for sure. It was our second festival, our first was Electronic Winter last year in Gothenburg, where we warmed up the stage for William Control and the mighty Combichrist.
You told me that you're working on your debut album. Give our readers a hint. What can they expect? Do you already have an album title and a release date?
We have. And it's hard work. Me and Martin recorded the drums and vocals back in 2014 and organised a crowdfunding campaign to try and get some money for producing the actual CDs and so on. Well… the money barely paid for the studio time, so mixing all fell on me to finish or pay somebody out of my pocket to do it for us. Then all these crazy things started happening, for example, I broke my jaw and had to fix a bunch of teeth which not only is costly but also slows down the process a lot. The thing to remember here is that I only half knew what I was doing. I´m a live sound engineer and have been producing electronic music for a long time, but I´ve come to realize none of that matters when you´re suddenly trying to mix acoustic drums with electronics and guitars that were recorded somewhere else. It´s something of the hardest I´ve ever tried to do. I´ve got a lot of respect for the studio guys who do this every day.
Anyway, what can people expect? It´s a first album, so people can expect a punky, undeveloped band trying its best to not shoot in every available direction at the same time. We do have a bunch of good songs, tons of attitude and nice beats. I´m not ashamed of it, but I have absolutely learned a lot for the next one. Always look forward.
I saw you will be playing in Helsinki at the end of February for the SYNAPSI 10th anniversary party with nameable bands such as Leaetherstrip and Hocico. So we will meet then. Do you plan something special for the Finnish fans? By the way, do you like Finland?
Oh yeah, I'm very excited about that, mostly because the promotor Kalle is awesome and I feel like I haven't been to Helsinki enough. This is only my third visit, so yeah, I´m really exited about this. I know Erk from Hocico, so that´ll be a fun reunion as well. I think we´re going to go for something really clubby and up-beat, maybe like a remix set rather than just playing songs back to back. I'm not sure yet, but I want to make fun, for sure.
Any more live dates fixed already?
We are actually going to Finland in October as well, supporting our friends Freakangel, which is great because hopefully we can make new friends and fans and so they´ll already know us at Synapsi. Other than that... Nope, not yet. We´re not a famous band, so of course demand for us isn't that great yet, but we´re working on it.
Imagine you are asked to explain your music to someone who doesn't know anything about Telemark. Describe your music with only 5 words.
Synthetic, electric, energetic, live and loud.
Which bands influenced your work?
Oh, a lot. IAMX, Yeah yeah yeahs, The Birthday Massacre, Metric, Chvrches, but also heavier stuff like Bring me horizon, NIN. Older bands too like I love Siouxie & the Banshees and Blondie as well, and dancefloor stuff like Ticon or even Deadmau5.
And here's my last question: Instead of "some words to our readers" I'd like you to tell us your favorite joke!
Sorry. I´m not a very funny guy. Like they say "leave the singing to Sinatra" Well, I leave the humor to comedians.
Thank you very much Elliott for your time and your answers! Good luck for your project Telemark and see you soon in Finland!
Picture by Mandy Privenau (Pictures Of Life - Photography)
TELEMARK on Facebook: https://www.facebook.com/telemarkmusic?fref=ts
TELEMARK webpage: http://telemarkband.com/
Britta Tabrit
21/09/2015
---