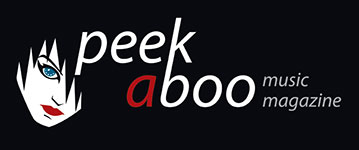 like this interview
---
BRUNO BAVOTA
I tried to walk my way and find a sound that was similar to my experiences in life and in my every day feelings.
23/09/2015, William LIÉNARD
---
The Italian neoclassical composer Bruno Bavota debuts on three stages in Flanders this fall and it seemed the right time to talk to him about his career, his most recent album Mediterraneo and his future plans.
Hello Bruno, would you please introduce yourself to our readers and tell us about your past activities and your former work?
I'm a Italian neoclassical composer, I live in Napoli and try to make intimate music that could make you feel better. It all started when I was age 24 with my brother's left-handed acoustic guitar. I immediately started to play my own music, and then I discovered the piano. Its sounds was something that hit me deeply inside, I felt complete. So, I bought an upright piano that is still in my room. Music really saved my life and made me a lucky man! My music career started with my first album Il Pozzo d'Amor on December 2010. After that album I released three other works: La Casa Sulla Luna (Lizard, 2013), The Secret of the Sea (Psychonavigation, 2014) and Mediterraneo (Dronarivm, 2015). The first two albums were recorded with piano and strings, the other two with acoustic guitar, electric guitar and field recordings.

Why Classical music?
I think that it is impossible to answer that question. I tried to walk my way and find a sound that was similar to my experiences in life and in my every day feelings. There's always a piano in my music, that's for sure. So, it could be closer to classical music, but I always try to exploring new formats.
What about genres that you are interested in and what about your influences?
I really love post-rock, ambient and folk - my influences were many, but maybe the first musician that inspired me was the Italian pianist Ludovico Einaudi. I love his balance and his soft harmonic textures, but other musician/band inspires me too, like Balmorhea, especially his wonderful balance between acoustic guitar and piano; Hammock, with his lovely ambient soundscapes.
What are the ideas behind the recent album or your work in general?
First of all my inspiration comes from the things that happen to me day by day: love, dreams, tears, smiles. So, the idea is to deeply listen to myself before composing new music. I pass a lot of time alone and speak to myself. All my albums/music are/is sincere and authentic, trying to bring people into my room and my deep feelings.
Where would you situate your recent album between your past and future work?
I think Mediterraneo is the complete expression of my music. This album contains all the albums I released - the intimate and sincere sound of my first album Il Pozzo d'Amor, the string soundscapes of La Casa Sulla Luna and the various instrumental combinations of The Secret of the Sea. There's a difference between my past albums, you can always find new feelings that I lived during the years.
Your future plans?
I'll be on tour in October/November, I'm so happy of this tour, there's a lot of shows confirmed and more to be confirmed soon. I'm also working on new music, but I think all will be more clear in the coming months.
What about making music and albums in a decreasing/rapidly changing market?
Music is always hard work nowadays. You rightly affirm that the market is constantly changing, but I'm sure that if your music is authentic, you will find your way!
Where can you be seen and heard live this autumn? Is there any chance to see you in Benelux or in neighbouring countries?
I'll be touring Italy, Germany and of course Belgium! I will play a living room concert* in Hasselt on the 20th of October, then a live session at Urgent FM in Gent on the 31st of October and again a living room concert in Leuven on the 1st of November. So, see you soon!
Thank you very much Bruno for your time!
(*) visit the website of the Cultureel Centrum Hasselt.
William LIÉNARD
23/09/2015
---
De Italiaanse neoklassieke componist Bruno Bavota debuteert dit najaar op een drietal locaties in Vlaanderen en dat leek ons het gepaste moment om hem aan de tand te voelen over zijn carrière, z'n recente album Mediterraneo en z'n plannen voor de toekomst.
Hallo Bruno, zou je jezelf even willen voorstellen aan onze lezers en ze vertellen over je eerdere activiteiten en je vroege werk?
Ik ben een Italiaans neoklassieke componist, ik woon in Napels en probeer intieme muziek te maken waarbij je je beter voelt. Het begon allemaal toen ik 24 jaar was met mijn broers linkshandige akoestische gitaar. Ik begon meteen zelf muziek te schrijven en te maken, en toen ontdekte ik de piano. De klanken raakten me diep van binnen waardoor ik me completer voelde. Dus ik kocht een buffetpiano en die staat nog steeds in mijn werkkamer. Muziek heeft mijn leven gered en maakt me een gelukkig man! Mijn muzikale carrière begon in december 2010 met mijn eerste album Il Pozzo d'Amor. Ondertussen zijn er nog drie albums uitgebracht: La Casa Sulla Luna (Lizard, 2013), The Secret of the Sea (Psychonavigation, 2014) en Mediterraneo (Dronarivm , 2015). De eerste twee albums zijn met piano en strijkers opgenomen, de volgende twee met akoestische en elektrische gitaar en veldopnames.
Waarom Klassieke muziek?
Ik denk dat het onmogelijk is om te antwoorden op die vraag. Ik heb mijn eigen weg gezocht en naar een geluid dat lijkt op mijn levenservaring en de gevoelens waarmee ik elke dag geconfronteerd word. Er zit altijd een piano in mijn muziek, dus ze zou dichter tegen klassieke muziek aan kunnen leunen, maar ik heb altijd geprobeerd om nieuwe formats te verkennen.
Hoe zit het met genres die je interesseren en wat zijn je invloeden?
Ik hou echt van post-rock, ambient en folk. Mijn invloeden zijn uitgebreid, maar misschien de eerste muzikant die me inspireerde was de Italiaanse pianist Ludovico Einaudi. Ik hou van zijn balans en zijn zachte harmonische texturen, maar ook andere muzikanten/bands inspireren me, bijv. Balmorhea, vooral zijn prachtige balans tussen akoestische gitaar en piano; of Hammock, met zijn mooie ambiente soundscapes.
Wat zijn de ideeën achter het recente album of achter je werk in het algemeen?
Mijn inspiratie komt allereerst uit de dingen die voortdurend om me heen gebeuren: liefde, dromen, tranen, een glimlach. Dus is het belangrijk om heel diep naar mezelf te luisteren vooraleer ik nieuwe muziek componeer. Ik breng heel veel tijd alleen door en praat tegen mezelf. Al mijn albums/muziek zijn/is oprecht en authentiek. Ik probeer om mensen in mijn kamer en in mijn diepe gevoelens te brengen.
Waar zou je je recente album situeren tussen vorig en toekomstig werk?
Ik denk dat Mediterraneo de volledige uitdrukking is van mijn muziek. Dit album bevat alle albums die ik heb opgenomen: het intieme en oprechte geluid van mijn eerste album Il Pozzo d'Amor, de vioolsoundscapes van La Casa Sulla Luna en de verschillende combinaties van instrumenten op The Secret of the Sea. Er zijn verschillen tussen mijn oude albums. Je vindt er altijd gevoelens waarmee ik in de loop der jaren ben geconfronteerd.
Plannen voor de toekomst?
Ik ga op tournee in oktober/november. Ik ben zo blij met deze tour, er is een hoop shows bevestigd of die binnenkort worden bevestigd. Ik ben ook bezig met nieuwe muziek, maar ik denk dat alles duidelijker wordt in de komende maanden.
Hoe zit het met het maken van muziek en albums in een dalende/snel veranderende markt?
Muziek is hard werken tegenwoordig. Je zegt terecht dat de markt voortdurend verandert, maar ik weet zeker dat als je muziek authentiek is, je je weg altijd zal vinden!
Waar kunnen we je live zien en te horen dit najaar? Is er een kans dat je in de Benelux of in de buurlanden optreedt?
Ik doe een tournee door Italië, Duitsland en natuurlijk België! Ik speel in een huiskamerconcert* in Hasselt op 20 oktober, doe een livesessie op Urgent FM in Gent op 31 oktober en opnieuw een huiskamerconcert in Leuven op 1 november. Dus, tot dan!

Dank u wel voor uw tijd, Bruno!
(*) zie website Cultureel Centrum Hasselt
William LIÉNARD
23/09/2015
---