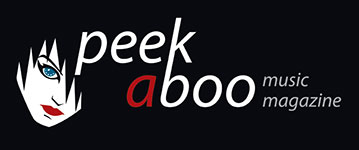 like this interview
---
DAF (ROBERT GOERL)
Every extreme sound will be one day common.
23/09/2015, Didier BECU
---
On Saturday 28th November DAF comes to Belgium and you better be there as Robert Goerl promises us that the legendary duo will play all the hits. But before all that, let us talk with Robert about the past, the future and veganism.
Dear Robert. I won't ask you that question that you answered a million times before if DAF has invented EBM or not. I want to ask you if you still follow the genre today and which bands are worth your attention?
A word about genre, we as DAF never wanted to be in a genre, we always tried to do our very own thing. Why to be in a genre ? It is a bit weird. We often said that we dont want to be labeled. We do in fact a very free kind of music. So we are able to develop ourselves.And we can do what we want. I think you can pay attention to a lot of bands, I personally have no favorit band, but I like quite a few, especially if they are doing something original.
Today your sound seems like a common thing, just because it's been copied a million times. But in the early days, you had a quite extreme sound. How did it happen that you got a record deal with Virgin, which was back then a real major…
Every extreme sound will be one day common.I think Richard Branson saw a big chance for his Virgin Rec Label too. We were at the top of our creation when Richard Branson signed us. The searching part was over. We had a definitive breakthrough for that what we wanted in music. And we lived in London. And It was even more than music. We also showed a certain kind of life style. Look at our covers from that period. They were actually our daily clothes. People were very hungry for unusal, uniqe music, and they liked our dark style, our provocative words, our short hair, our young energy and our will. We were very exotic in England at that time. At the same time when Virgin Rec. wanted to sign us, there was also this well known producer (Conny Plank) who was interested in us, Conny Plank contacted us via a music scout in London, and he invited us to his studio in Germany. So, we made a trip back to Germany. A few good circumstances played a role. And in the end it was a deal between Virgin Rec.- Wintrup Musik Publ. - Connys Studio - and DAF.
The DAF sound is of course made with beats, but I really think there's a punk attitude in it. Is DAF punk and what does punk mean to you?
Its not just beat, in a lot of our songs there is also a melody, even if the melody is a minimal one. OK, I do play the melodies and the bass with a machine, with a sequencer. Sequencer music was the new thing, therefore it sounds so much like a beat. To make music with a sequencer and real drums (like a machine and a human body) and provocative words, like we did, is very punk. OK, electronic punk. Punk means to me that you do what you want to do, no need to be nice or good to anybody, and you never follow something.
DAF was a band of the 80s. A decade of great music, but also a time full of anger. After all we thought the Russians would nuke us. Even today it feels like the 80s are back in a bad way as everything is about war and the tragic consequences. Doesn't it feel like humankind is going backwards these days?
I never believed the Russians would nuke us (laughs). The general feel in the 80s was of revolution, triggered by the punk movement, a revolution in culture, especially in music, in thoughts, to break old rules, do new things, create new music, new styles, new magazines, new fashion and so on. And everybody came along. it was a bit anarchistic. And it felt much better than old conservative things. Now, in 2015, a lot of people are afraid of the prize we have to pay, for bad politics in the last years, with their wars and their corruption. War makes everything bad and brings only misery and poverty, except for the arms industry and for a few perverted power greedy people. And they stirred up religious extremists because of the wars. That makes the whole situation really bad, and yes, going backward in hate and stupidity. "Never lose the golden midway!", thats my idea about it.
I always wanted to know the answer, so this is my change! When you came up with Der Mussolini I'm sure that you were convinced of the fact that this track would never be played on radio. What were you thinking when you finished the track? Will this shock the audience?
Yes, when we finished the track, we were sure this would be our hit. This song felt so strong, so provocative, everything was really perfect in this song! And of course, we were aware that this song would hit the media like a bomb. And it did. "Der Mussolini" became a worlwide success.
Let's forget about the past, here's the future! Recently Gabi has released a solo album, what are you doing at this moment, Robert?
Yes, we both do solo projects and DAF concerts. My new solo project is called "Glücksritter" - this is a new Idea. "Glücksritter" is a Live Music Only (LMO) concept. I play those new songs only live on stage! There is no release on any sound carrier, net even download. Right now "Glücksritter" has 14 songs, and you can only hear them live in concert. I played 5 Glücksritter gigs so far, and it worked pretty successfully. Catch "Glücksritter" in concert, for spontaneous fun (laughs). My other favorite project is my autobiography. Since about 10 years I am writing on my first book "the autobiography". Hopefully I can finish it soon, to surprise you with my favorit work at the moment.
Recently Dior has selected one of your tracks. Can you please tell us something about it?
Dior and Prada selected one of my solo tracks recently. Actually my favorite solo song "Mit Dir" was selected by both, Prada and Dior. it is a remixversion by Murk FM (headed for the sun - Mit Dir). I am happy about that. Prada made a very beautiful "Pre-Fall 2015 Campaign" Film Clip with "Mit Dir" - and the Dior Film is in the making. I am looking forward to it.
I noticed on your Facebook page that you're a dedicated vegan. Great! What do you think of someone like Morrissey who is going to extremes to convince his fans that meat is murder? Mind you, I do think that meat is murder!
I try to be a 100% vegan, even it is not easy. I am a vegetarian since 26 years, and since a few years I become more and more a vegan. I agree definitely with the saying "meat is murder". Actually, I call the meat industry : Tiermörder Industrie, which means animal murder industry. I think killing animals is a no go! I love animals, so why should I kill them ? There is no need to eat them. My spirit tells me never to kill any creature. It isn't good for you. And it is true. In other words, what you do, comes back to you. You know there are different wisdoms. I had a few really amazing experiences with animals, even with dangerous ones, and they were all good. Everyone has to decide for himself about this awful killing. It is a learning process.
Final question! You'll be playing in Belgium soon. What does Belgium mean to you and what can the audience expect?
Belgium means, very good chocolate (laughs) and a good time - we will play our greatest DAF hits, I am looking forward to play in Belgium. See you.
Didier BECU
23/09/2015
---