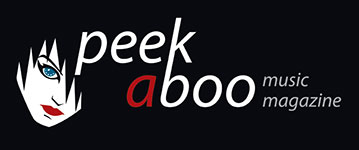 like this interview
---
MELOTRON
We are trying new ways of composing and producing. Doing what we like to do. No compromises!
31/05/2016, Britta Tabrit
---
Britta talked to Andy Krüger from Melotron. There are many things waiting for the old and maybe new fans!
Andy, thanks a lot for doing an interview with PAB magazine. Let's start with a simple question: How are you? Fine and very busy. There is a lot to do at the moment. We are still working on the new album. We need a lot of time for maybe our best songs ever and the preperation of the new Tour "FÜR ALLE"
Let's talk about 2015. Was is a successful year for Melotron? Tell me about your personal highlights.
Yeah, it was successful. We played on Festivals like M'era Luna in Hildesheim and it was awesome; such a great crowd. Unbelievable!!! And on the other side, we had a lot of great moments in the studio. After years in creative darkness, we find new ways of working together.
It's been 1,5 year now since your last album Werkschau was released. Tell me, what did Melotron do during that time? Anything in the works like a new album?
Your right. We are working on a new album. This is very exciting. No conventions, no pressure, just a creative flow. We are trying new ways of composing and producing. Doing what we like to do. No compromises!
I saw you play the Out Of Line Weekender in Berlin in March. What else is planned for 2016?
Some concerts: Germany, Spain, Poland, Russia and finishing the album. That sounds not so much, but it is.
It seems as if Melotron is big in business again. How does it feel to be part of the dark scene for 20 years now?
It's a good feeling. We have great fans. They are so faithful and pushed us again and again with requests for new stuff.
Some more personal questions at this point: What do you think, how did the scene change over the years, the people, the festivals….? What's your personal impression?
Everybody gets older. ;-) When we started, the scene was young like we were. There was so much youth power. Now, it's more like a great family meeting. You know most of the musicians. In the past you had disagreements with some of them. But now, you meet them and you have a great time. It's the same for our fans; we know some of them since our early years. They lived with us and we grew up with them. There's a great relationship between us.
What do you prefer: Festivals or small venues?
Both. We like to play live, sometimes sh.. happens ;-) On festivals you play a short playlist most of the time. This can be powerful and intense like a quickie. Our own concerts are much longer and we enjoy them more. So do the fans. You have time for some experiments and things you can't do on big festivals. That's why we are really looking forward for only 7 exclusive Record Release Shows at the end of 2016 for our new studio album. Melotron is BACK!
Tell me one artist you'd like to collaborate with and why?!
I can give you 2 : Kay and Edgar, because we know, what we want.
At the end, as usual when you talk to me, chose the one you like best out of these five: • The Cure • Suicide Commando • Das Ich • Slayer • Depeche Mode.
Depeche Mode – it's a part of my life and the reason why I make music!
Tickets for the upcoming shows: http://www.eventim.de/Tickets.html?affiliate=EVE&doc=artistPages%2Ftickets&fun=artist&action=tickets&erid=1179241&includeOnlybookable=true&x10=1&x11=melotron
Melotron on Facebook: https://www.facebook.com/Melotron.offiziell/?fref=ts
Webpage: http://www.melotron.com/
Britta Tabrit
31/05/2016
---