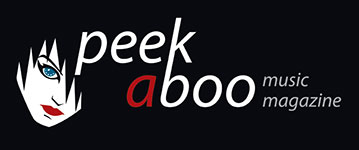 like this interview
---
IMMANENT DISTANCE
The story we started on the first album, comes to a climax on the second album.
24/06/2016, Wim GUILLEMYN
---
The progressive metal band Immanent Distance has, since the release of its debut, a turbulent period. The album was received pretty good, but it wasn't easy to score some gigs. Then there were some changes in the line-up. Front woman Maaike stopped for personal reasons. A new voice came with Mike Slembrouck which gave the music another dimension. Guitarist Niek Vervaeke then quit and the band tried to win some new members until they finally found Kate Desmet. Meanwhile Fre Clement wrote songs for the next album. It will be called Shadows of a Past, and is almost ready, but first there will be a new single. Time for some questions.

It was a turbulent time, never thought of giving up?
Many things happened, not just within the band, but also in the personal sphere. There were times that some members had difficulty in the band. There were moments where hard words were spoken, and that we could drink each other's blood. But we are first and foremost a close group of friends, and such things happens. And before we knew it, we went on. The new album title also refers to that: think forward.

The new album is almost finished. Can you reveal something? What can we expect?
The story, that we started on the first album comes to its climax now. The things on the first album are more complex than you might think, and our protagonist made the picture complete. This album serves as a closure of the concept of the first album.
The process of the production and recording, did you do it the same way?
For the second album, we chose to include everything in the rehearsal room of Dries Claeys. This gave us the chance to take on everything at ease, and if necessary to change certain documents or to adjust until we were all statisfied.
What have you learned from making your debut?
The first album was an excellent learning school. We are still fully behind it, but if we look at the mix, we notice that some elements could have been better. That is why we certainly spend more time on the second album, to bring the various elements into a coherent whole.
What is the new single?
Tailors Of Time, but it still has to be recorded, hopefully we can release the single this year. This song has all the elements that can be found on the album: hard pieces, melodic guitar riffs, catchy vocal lines, many keyboard layers and a progressive element.
When you are satisfied with a song?
Once we start to rehearsal a song then we might change little things, but normally we do not change when we start recording. All we have to do is to add layers and harmonies to create the sound as epic as possible.
What are your examples, influences?
A great example is Dream Theater. It latest album, the Astonishing, was masterful, both conceptually and visually. Personal examples favourites are Freddy Mercury (Queen), Bruce Dickinson (Iron Maiden), James LaBrie (Dream Theater), Rikard Zander (Evergrey), Sven Karlsson (Soilwork), Per Wilberg (former Opeth), Morten Sardager (ex -Mercenary) and many others.
What current bands do you like?
There are so many contemporary bands that are huge. To name a few is not easy. We like Avatar.
Are you already working on the artwork?
For the artwork of the album we worked in a very different way. The artwork is actually grown along with the album. From the beginning, Gregory Henry was involved in the music, the lyrics and the story, and he had carte blanche. This resulted in a painting for each song, each about the essence of a scene of that specific song. Occasionally you can even find an anecdote : a personal joke or some small references to the previous album.
Do you want to keep it DIY?
It would be nice to have someone who does everything from bookings to promotion of merchandise. Obviously it is a dream of ours to get bigger, to do more concerts and gradually attain our way upwards. But we are realistic enough to realize that this is certainly not so obvious, and so we are happy to still do everything ourselves right now.
Many bands work with promotional teams / management agencies to obtain some gigs...
It is definitely worth considering it and we have thought about it. Currently, our music is a hobby, something we do to escape from our everyday lives. So we also need to see it from that point and that it remains financially viable for each one.
Wim GUILLEMYN
24/06/2016
---
De progressieve metalband Immanent Distance heeft sinds het uitbrengen van hun debuut een woelige periode achter de rug. Het album behaalde goede kritieken, maar dit vertaalde zich niet meteen in optredens. Daarna kwamen er een paar personeelswissels. De frontvrouw Maaike stopte wegens persoonlijke redenen. Een nieuwe zangstem werd binnengehaald met Mike Slembrouck, dat gaf een ander cachet aan de muziek. Gitarist Niek Vervaeke hield er ook mee op, en er werd herhaaldelijk een nieuwe uitgeprobeerd, tot men uiteindelijk Kaatje Desmet vond. Intussen schreef Fré Clement een opvolger. Shadows of a Past is zo goed als klaar maar eerst komt er nog een nieuwe single op ons af. Tijd om eens wat vragen af te vuren.

Het was een woelige tijd het afgelopen jaar. Nooit gedacht om er de brui aan te geven?
Er zijn het voorbije jaar heel wat zaken gebeurd, niet enkel binnen de band, ook in de persoonlijke sfeer. Er waren momenten dat sommigen het in de band moeilijk hadden of het even niet meer zagen zitten. Er waren die momenten harde woorden gevallen en we konden elkaar wel de nek omwringen. Maar we zijn in de eerste plaats een hechte groep vrienden, en dat gebeurt nu eenmaal. Altijd zijn we er om die ene persoon die het moeilijk heeft mee te sleuren, hem op te vangen en om met elkaar te praten over die kleine strubbelingen. En voor we het weten staan we er weer allen klaar. Daar verwijst de titel van het nieuwe album ook naar: de dingen van je afschudden en vooruit denken.
Het nieuwe album is zo goed als klaar. Kan je al een tipje van de sluier lichten? Wat kunnen we verwachten?Het verhaal dat we zijn gestart op het eerste album komt nu tot zijn apotheose. De dingen die je voor waar zagop het eerste album, blijken complexer dan je had kunnen denken; en ook onze protagonist gaat op zoek naar het complete plaatje. Dit album dient als de afsluiter van het concept van het eerste album.

Zijn jullie voor de productie en de opnames terug op dezelfde manier tewerk gegaan?
Voor het tweede album hebben we ervoor gekozen om alles op te nemen in het repetitielokaal van Dries Claeys. Dit gaf ons de kans om alles op het gemak op te nemen, en indien nodig bepaalde stukken te veranderen of aan te passen, tot we als band volledig achter alle nummers konden staan.
Wat hebben jullie geleerd uit jullie debuut?
Het eerste album was een uitstekende leerschool en we hebben er dan ook lessen uit kunnen trekken. We staan nog altijd ten volle achter de nummers, maar als we nu kijken naar de mix, merken we wel dat we hier en daar nog wat tekortschoten. Dat is iets waar we op het tweede album zeker meer tijd in hebben gestoken, om de verschillende elementen tot een coherent en samenvloeiend geheel te brengen.
Wat wordt de nieuwe single en wat kan je erover zeggen?
De titel is Tailors Of Time en de laatste lijnen moeten nog opgenomen worden zodat het kan doorgestuurd worden om te mixen en te masteren, hopelijk kunnen we dit jaar de single nog releasen. Dit nummer bevat alle elementen die op het album staan: harde stukken, melodieuze gitaarpartijen, catchy zanglijnen, vele keyboardlagen en hier een daar een progressief element.
Wanneer zijn jullie tevreden over een song, wanneer is een song af?
We hebben al vaak een nummer geschreven waarvan we tevreden waren, maar als we dan een paar maanden later er opnieuw naar luisteren, herwerken we toch nog stukken of herschrijven het volledig. Eens we een nummer beginnen te repeteren, kunnen er nog kleine dingen wijzigen als er stukken niet goed werken, maar als we aan de opnames beginnen wijzigt er normaal niets meer. Het enige wat we nog doen zijn lagen en harmonieën toevoegen tot het episch genoeg klinkt.
Wat zijn jullie voorbeelden of invloeden?
Een groot voorbeeld op muzikaal vlak is uiteraard Dream Theater. Hun laatste album, The Astonishing, was magistraal, zowel conceptueel als visueel. (Al blijven er in de band wel zweren bij Metropolis Pt2). Persoonlijke voorbeelden zijn voornamelijk: Freddy Mercury (Queen), Bruce Dickinson (Iron Maiden), James Labrie (Dream Theater), Rikard Zander (Evergrey), Sven Karlsson (Soilwork), Per Wilberg (ex-Opeth), Morten Sardager (ex-Mercenary) en vele andere.
Welke hedendaagse bands vinden jullie super?
Er zijn zoveel hedendaagse bands die enorm goed bezig zijn en die we super vinden. Een paar noemen is niet gemakkelijk. Aan Avatar houden we goede herinneringen over, maar onze persoonlijke favorieten liggen zo uiteen dat het moeilijk wordt om er zo maar wat uit te pikken.
Zijn jullie al met de artwork bezig?
Voor de artwork van het album zijn we op een heel andere manier te werk gegaan. Het artwork is namelijk samen met het album gegroeid. Vanaf het begin werd Gregory Henry betrokken bij de muziek, de teksten en het verhaal, en kreeg hij carte blanche om qua artwork e doen wat hij wilde. Dit resulteerde in een schilderij per song, telkens over de essentie of een scène uit dat specifieke lied. Af en toe kun je er zelfs een anekdote in vinden: een persoonlijke grap of kleine verwijzingen naar het vorige album.
Willen jullie het kleinschalig houden en alles in eigen handen houden?
Het lijkt ons leuk om iemand te hebben die alles doet: boekingen, promotie en merchandise. Uiteraard is het een droom van ons om groter te worden, meer concerten te kunnen doen en gaandeweg onze weg naar omhoog te bereiken. Maar we zijn realistisch genoeg om te beseffen dat dit zeker niet voor de hand ligt, en dus zijn we tevreden om op dit ogenblik alles zelf te doen.
Vele bands werken met promoteams/management bureau's om optredens te verkrijgen. Ook al aan gedacht?
Het is zeker het overwegen waard en we hebben er al over nagedacht. Momenteel is onze muziek een hobby, iets waar we naartoe vluchten om even te ontsnappen aan ons dagelijks leven. Dus moeten we ook vanuit dat standpunt kijken of alles nog financieel haalbaar blijft.
Wim GUILLEMYN
24/06/2016
---